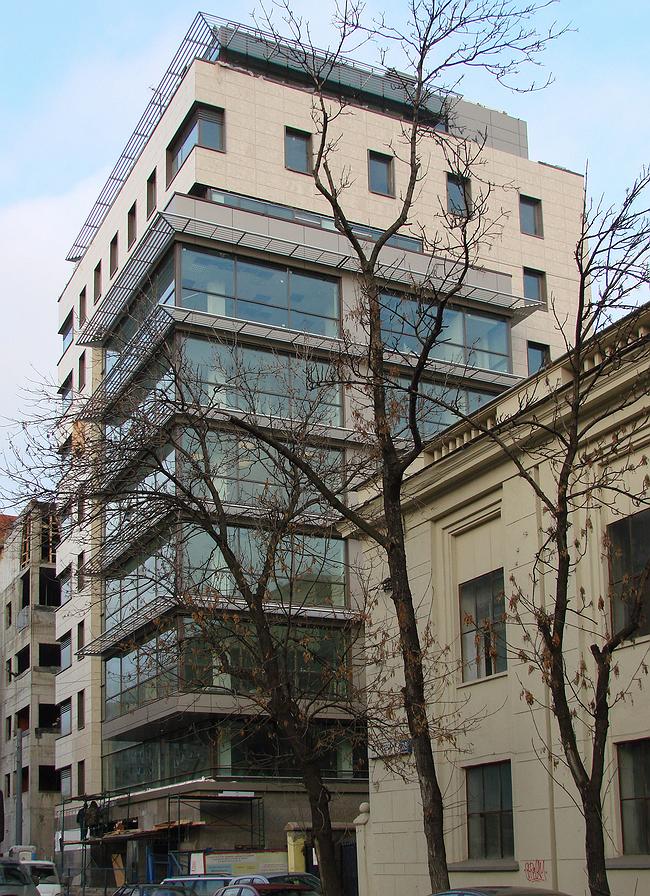 Administrative building, the 2d Brestskaya street, 34
Administrative building, the 2d Brestskaya street, 34
information:
status

building

date

04.2003 —05.2005 / 07. 2005 —12. 2007

function

Office & Civic /

Office building

ïëîùàäü ïîäçåìíàÿ

694.8 ì2

Total Area

3928.4 ì2

number of storeys

9

Design Team
P.U. Andreev, E.O. Rutkovski, A.V. Desyatkin
Partners and Clients
The client: OOO "Bazis-Inter"
Prime contractor: STS I
Engineering company: Mosproekt-2, studio ¹14; ITC Moskomarhitectura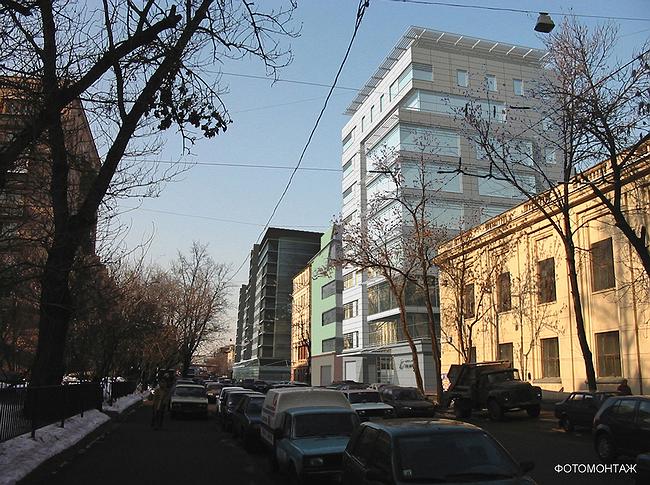 Archi.ru about this project:
29.12.2007
Julia Tarabarina. The Bank on Brestskaya street
In one of the most "architectural" Moscow streets, the 2d Brestskaya, a little further from the crossing with Bolshaya Gruzinskaya, the facing of new building bank, designed by Pavel Andreev, is almost finished.
The building of "Alta-Bank" occupies the whole given site that is not large – 20 m along the street and 18 m deep to the block, and surely takes as many square meters as possible out of the restrictions heavy territory: 9 levels with an attic up, an
... more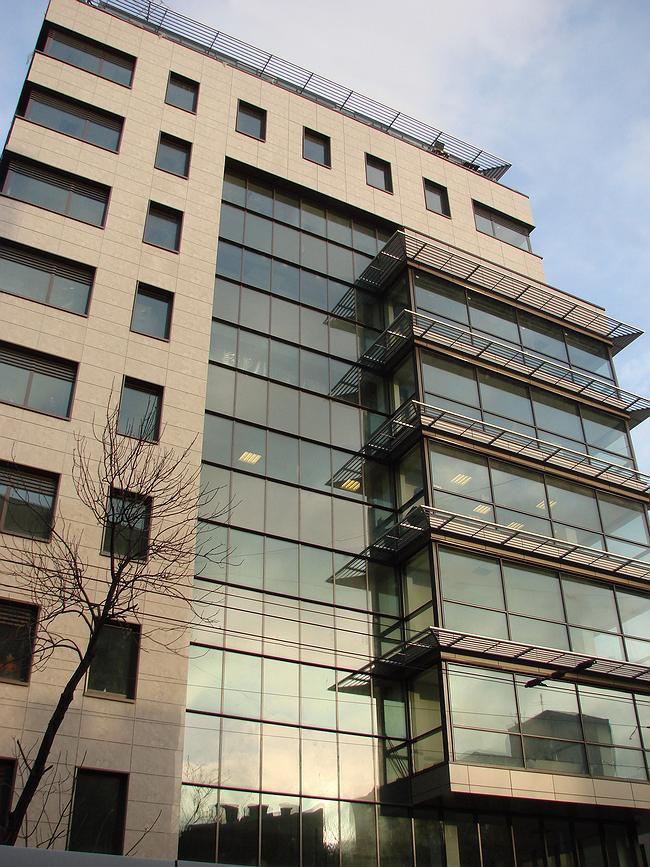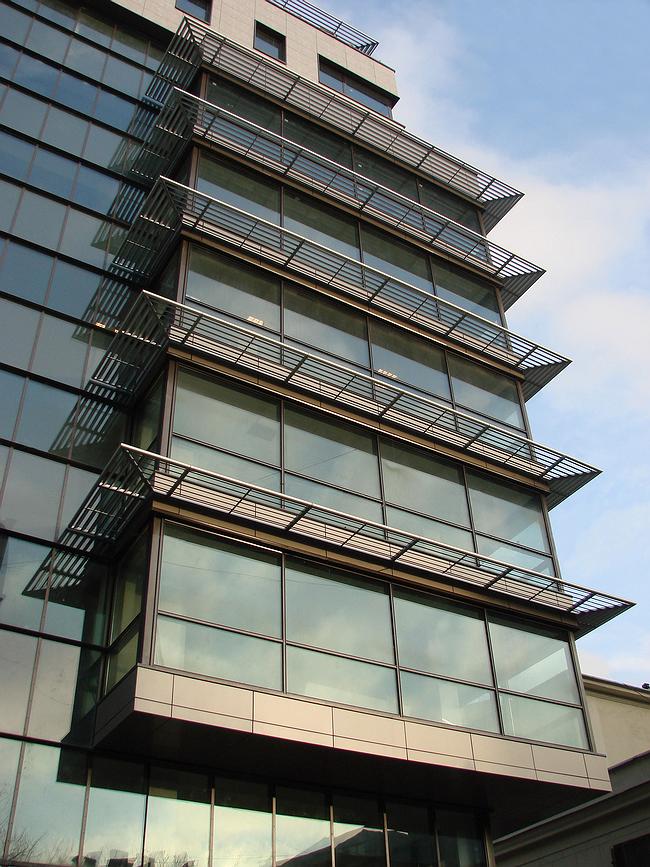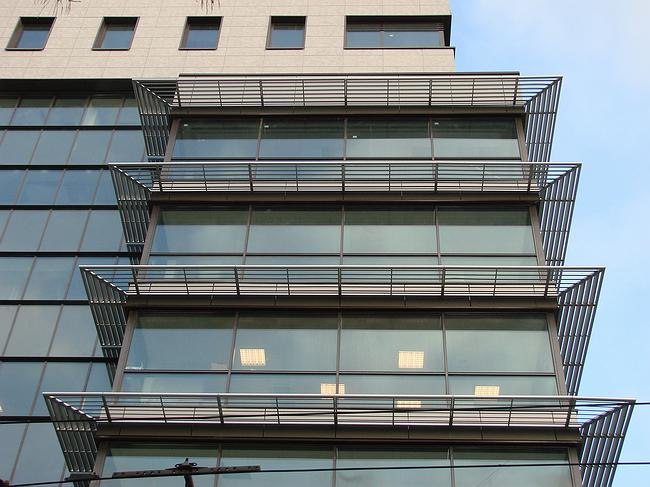 Pavel Andreev,
Other Buildings:
Partner Architects of Archi.ru:
A Project from the Catalogue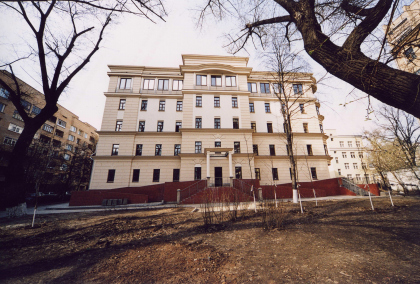 Dmitriy Alexandrov, – 2002
Multipurpose inhabited complex on Sivtsev Vrazhek
Buildings and Projects: New Additions