Nikolas Lyzlov
information:
Buildings and Projects:
Buildings and Projects Shown: 10
Rank all Buildings and Projects / Nikolas Lyzlov (19):
Archi.ru Texts: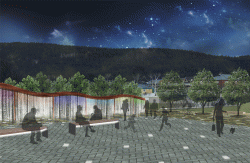 31.03.2016
In this issue, we are publishing the results of the workshop organized in Kazan by the architectural school MARCH. The contestants developed the designs of seven public zones in different cities and settlements of the Republic of Tatarstan.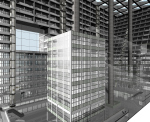 29.01.2009
Playing with scale and simple forms, Nikolai Lyzlov managed to transform atrium of an office building into something Cyclopean and bewitching, a fantasy of Piranesi. They planned to realize the building, but the crisis changed plans and probably it will remain on paper. It would be interesting to see it constructed. However the project seems to be interesting on paper as well. Like Piranesi's.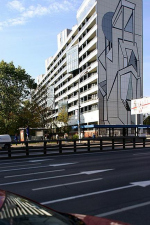 08.07.2008
We continue to publish interview to architects-participants of an exposition of the Russian pavilion in Venice. Texts of these interviews will be included into the catalogue of the Russian pavilion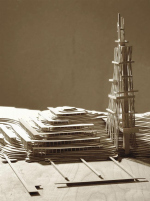 03.03.2008
The contest project of area in Budva in first variant resembles fancies of Russian avant-garde architects of 1920's: tribunes and mausoleums. The second variant is more fantastic and modern – but both of them have a common feature: they are penetrated with grating of the construction, and this makes the buildings transparent, penetrable and quite theatrical.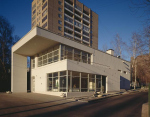 14.02.2008
Construction of the building that its authors – the architects from Nikolay Lyzlov's studio – called "Rafinad" has been finished on Stromynka. By present day standards this is a very small building, designed in a rare genre of architectural miniature that is not very popular in modern Moscow.