Village house Beniluks
information:
status

project

date

12.2005 / 06. 2006

place

Russia,
Novorigskoe Shosse, village Beniluks, site ¹154

function

Residential /

Country house

ïëîùàäü ïîäçåìíàÿ

474,37ì2 ì2

Total Area

1289,64ì2 ì2

Residential Area

650,76ì2 ì2

height

8,6ì

number of storeys

1-2
Design Team
Lyzlov N.V., Kaverina O.A., Kaplenkova M.M., at participation of Avramez O.I.
Partners and Clients
custome - Dishdishain R.L.

Archi.ru about this project:
11.01.2007
Julia Tarabarina. Country house-butterfly: manor "light"
The country house designed by Nikolay Lyzlov in the co-authorship with Olga Kaverina and Maria Kaplenkova - is a rare case for Lyzlov's workshop. Under the statement of the architect it is traditional, however is very light and opened to the surrounding beauty.
The house reminds the huge butterfly who has split the wings on the edge of a wood, in meditations - whether to depart now, or still to get warm on the sun. The effect of movement of developing wings is created by the lines of a roof which flat slope
... more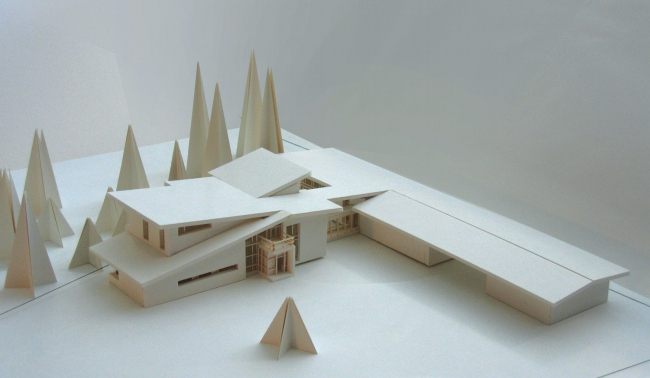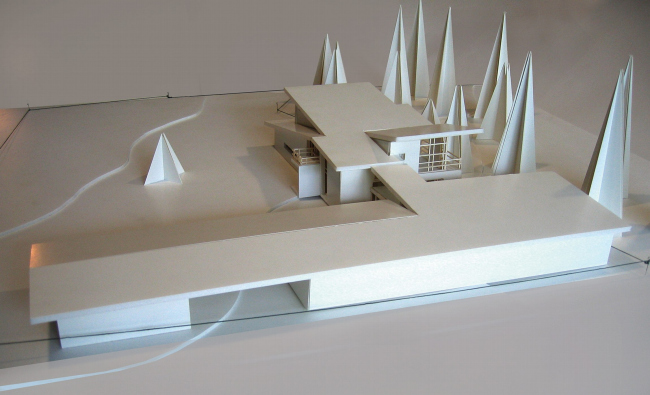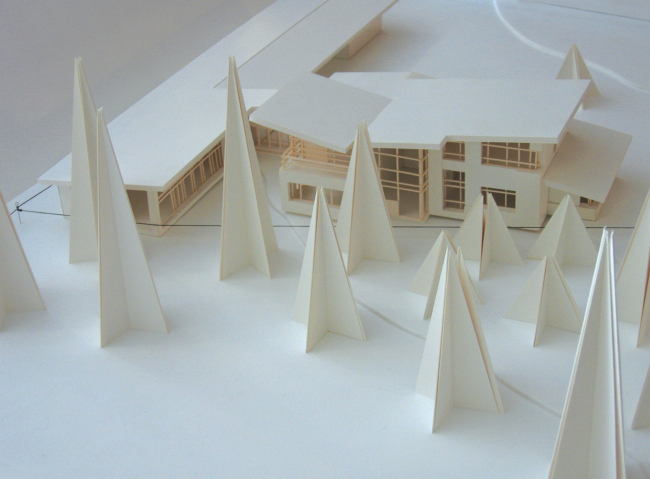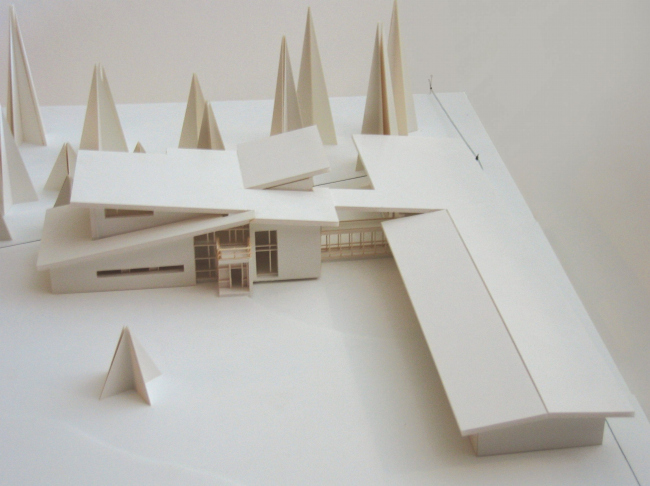 Nikolas Lyzlov,
Other Buildings:
Partner Architects of Archi.ru:
A Project from the Catalogue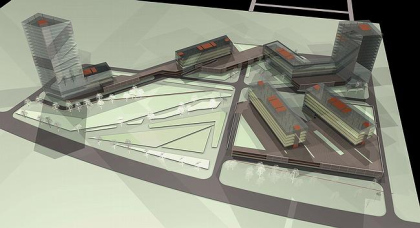 Dmitriy Alexandrov, 2007 – 2008
Business-park "Baltia"
Buildings and Projects: New Additions