DNK Architectural Group

DNK Architectural Group
information:
address:
Street address: 119072, 5, Building 4, Bersenevsky Side-street, Moscow, Russia Tel: +7 499 230 31 27 Fax: 8 (499) 230 31 27 E-mail : contact@dnk-ag.ru
Buildings and Projects:
Buildings and Projects Shown: 4
Archi.ru Texts:

18.02.2019
In this article, we are speaking to the curators of the reconstruction intensive PRO conducted by the MARCH school of architecture about the relevance of this topic, successful cases of reconstruction, and about the benefits of the approach based on the preservation of the old buildings.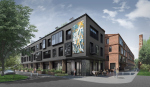 17.12.2018
In the apartment complex CO_LOFT, designed by DNK ag, the industrial heritage of the 1930's is reinterpreted through the ideas of the 1920's, when the search for new types of housing was one of the main branches of architecture.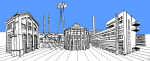 19.04.2018
In this issue, we talk to ten architects about how relevant/irrelevant the ideas of reconstruction and redevelopment are.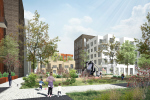 15.02.2018
The architects Daniel Lorentz, Natalia Sidorova, and Konstantin Khodnev, whose project got shortlisted to make the top twenty of the competition organized by the Agency for Housing Mortgage Lending for the best mass housing project, share about the meaning of this competition, the perfect populated area, and the conditions necessary for achieving this ideal in a micro-development situation.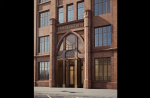 11.12.2017
Trying to put together the mosaic of historical and newly-built units of the Sytin Printing House complex, the architects of DNK ag came up with their own lexical paradigm, some sort of a cultural code, based on the subtle play of images and associations.