DNK Architectural Group
DNK Architectural Group
information:
address:
Street address: 119072, 5, Building 4, Bersenevsky Side-street, Moscow, Russia Tel: +7 499 230 31 27 Fax: 8 (499) 230 31 27 E-mail : contact@dnk-ag.ru
Buildings and Projects:
Buildings and Projects Shown: 4
Archi.ru Texts: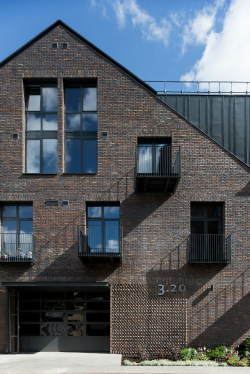 07.10.2019
These two buildings standing on the territory of the former Rassvet factory present an example of the architects' delicate work with the context, form, and, above all, the inner structure of the apartment building that has arguably become a unique one for the modern Moscow. The complex is already known to a certain extent in the professional community. Below we are examining it in detail.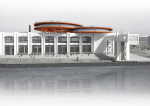 01.07.2019
In this issue, we are giving a more detailed coverage of the project that won in the "Gorizont" ("Horizon") competition devoted to designing a campus situated on the roof of the most noticeable building of Saint Petersburg's Sevkabel Factory overlooking the river. The landmark shape with a multitude of versions and interpretations is surrounded by a highly developed public space – what more can a modern man ask for?

18.02.2019
In this article, we are speaking to the curators of the reconstruction intensive PRO conducted by the MARCH school of architecture about the relevance of this topic, successful cases of reconstruction, and about the benefits of the approach based on the preservation of the old buildings.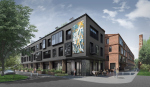 17.12.2018
In the apartment complex CO_LOFT, designed by DNK ag, the industrial heritage of the 1930's is reinterpreted through the ideas of the 1920's, when the search for new types of housing was one of the main branches of architecture.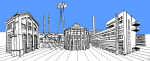 19.04.2018
In this issue, we talk to ten architects about how relevant/irrelevant the ideas of reconstruction and redevelopment are.