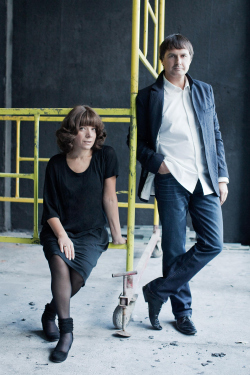 ATRIUM

ATRIUM
information:
address:
Gilyarovskogo st, 7
129090, Moscow
Russia
Phone: +7(495) 607 07 74
607 10 74
742 89 63
e-mail:
atrium@atrium.ru
About Firm:
Moscow architectural studio "Atrium" was established in 1994 by Vera Butko and Anton Nadtochiy. Primarily they were known as the authors of ultra-contemporary private interiors and houses. But for the last 10 years they have worked a lot on the urban scale. There are 70 preliminary project concepts and planning schemes made for "Donstroy" company by "Atrium", a masterplan for the district in Krasnodar, several educational buildings, interiors of "RuArts" gallery, showroom "Capellini", three offices for Russian search engine "Yandex". Two buildings are currently under construction: athletic and educational complex with residential block near the center of Moscow (43 000 sq.m), and multifunctional complex with shopping mall (160 000 sq. m). Bureau is laureate of different Russian architectural and design awards, including two for greenbuilding in 2010.

Everything we ever design is architecture, and it doesn't matter if it is a table, or a highrise. We believe that architecture is an abstract art of form and space. We don't like to talk about literary meanings and artistic gestures. Details are designed in our projects as a part of whole story but not as a décor. We try to avoid stereotypes – to make not a sum of corridors and rooms, but to expand it from one to another.
Buildings and Projects:
Buildings and Projects Shown: 11
Rank all Buildings and Projects / ATRIUM (11):
Archi.ru Texts: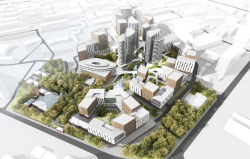 20.01.2017
"Atrium" Architects' housing project on the Novoalekseevskaya Street in Moscow combines old XIX century buildings, futuristic architecture, and the principles of a comfortable city.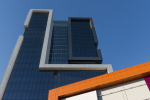 19.05.2016
"Atrium" keeps on proving the versatility of its skills and approaches - each new project that it completes possesses a new function, yet the author's style is still inevitably recognizable in it. A year and a half ago the company completed a residential project with a sports complex; still before that - "KVN" youth center. The new building is a shopping and business center by the name of "Vodny" ("By the Water").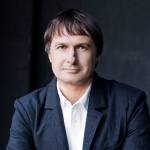 03.09.2015
Marina Ignatushko is speaking to one of the leaders of "Atrium" Bureau that won several prizes at Nizhniy Novgorod's "Archnovation" this summer.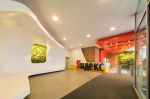 04.08.2015
The interior design of "Yandex" HQ: Atrium's good old and time-tested trademark techniques coupled with new interesting approaches to creating an unconventional workspace.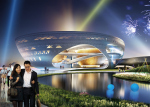 18.10.2014
A story about the contest concept of the giant park "Olonkho Land" in Yakutia, or about how the ancient cult gives birth to modern plastics... For the permafrost, the architects proposed the buildings in the form of a cup constricting downward.