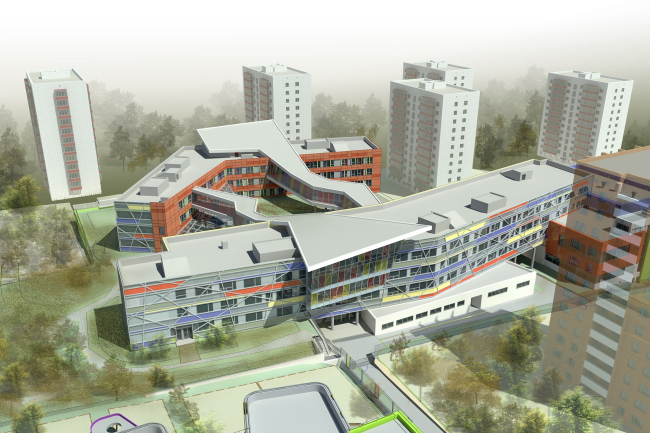 Educational complex which includes high school and the two kindergartens, Schukino
Educational complex which includes high school and the two kindergartens, Schukino
information:
status

project

date

2007 —2009

function

Education /

School

Total Area

40000 ì2

number of storeys

7



Design Team
Architects: A. Nadtochi, V. Butko, A. Shapiro, A. Alenicheva, M. Vostrikova, E. Valuiskih. Engineers: A. Kalashnikov, A. Shelkova, J. Emelyanova
Partners and Clients
client: The Moscow City education Department; general building contractor: "DON-stroi"

Archi.ru about this project:
02.03.2010
Anna Martovitskaya. New generation DNA
After the triumph of the boarding school in Kozhukhovo which brought a number of prestigious professional awards to the architectural studio "Atrium" and reputation of social-oriented developer to the "DON-Stroi" company, their co-operation simply had to be continued. Anton Nadtochy and Vera Butko designed children educational campus, consisting of a school for 1100 students and two pre-school facilities, for the 12th district of Shchukino. It's been dominated by DON-stroi "Alye Parusa" for a few yeas now.
The task for architects was complicated by the ground height difference amount up 15 meters. The new school will occupy shallow but wide valley. There should be water running but the problem geology of the area was a headache for the architects. But
... more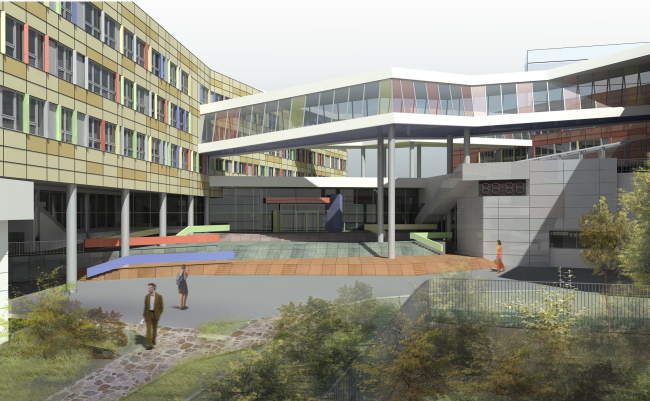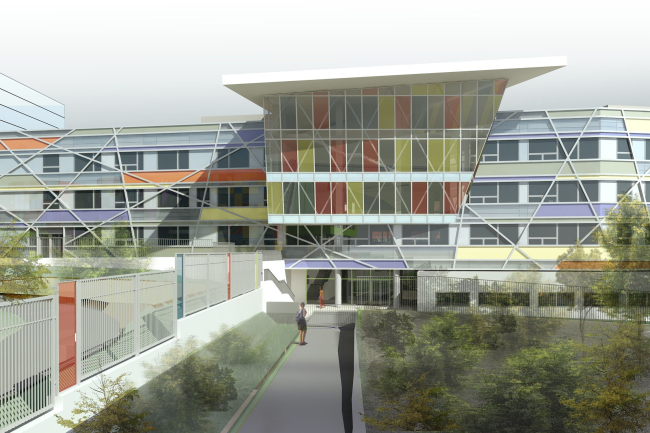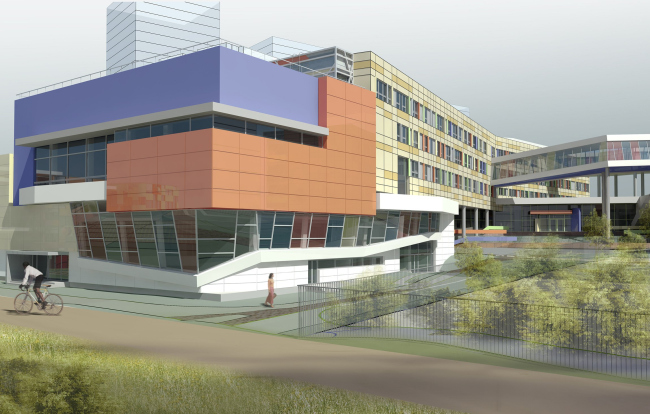 Anton Nadtochiy,
Other Buildings:
Partner Architects of Archi.ru:
A Project from the Catalogue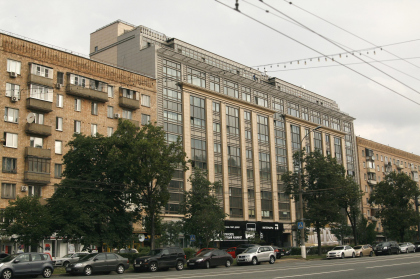 Pavel Andreev, 2010 – 2011
The project of remodeling the facades of "Promstroiproekt Institute" building
Buildings and Projects: New Additions