Private house in "Gorky-6" settlement
Private house in "Gorky-6" settlement



Design Team
Architects: Anton Nadtochy, Vera Butko, Ekaterina Golovanova; Constructor: Aleksey Kalashnikov
Partners and Clients
Contractors: ALuTerra company, "Alexander Ney" company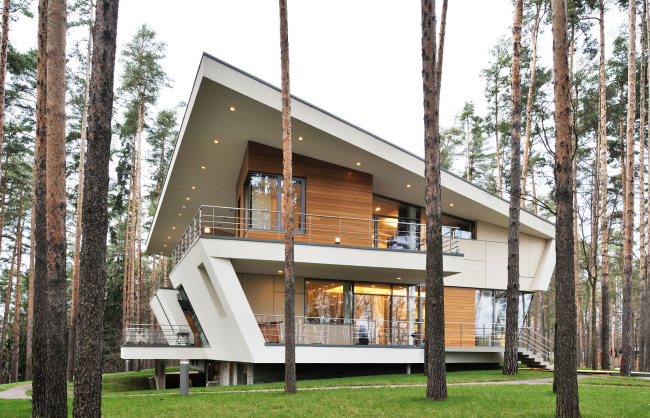 Archi.ru about this project:
06.06.2011
Anna Martovitskaya. A prototype in the pines
Folded covering which is both roof and walls, various materials, and irregular shape – if the construction had been completed 5 years earlier, this object could have become a signature work of Anton Nadtochy and Vera Butko.
The territory where the building is constructed is notable for its dynamic relief. Unlike most of the neighboring estates with flat territories, this one is a high hill overgrown with pine trees. Due to this the house is sited in a most advantageous
... more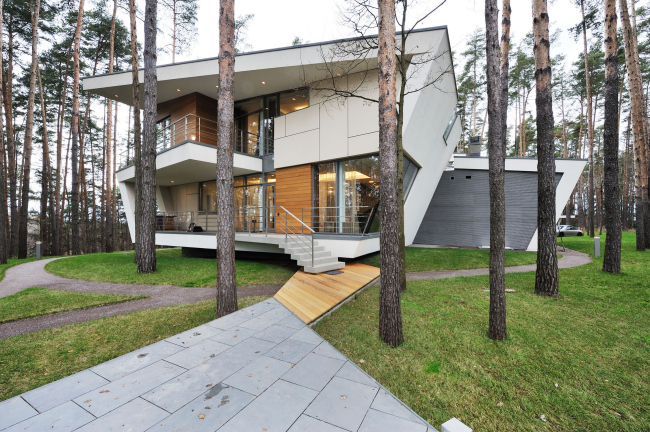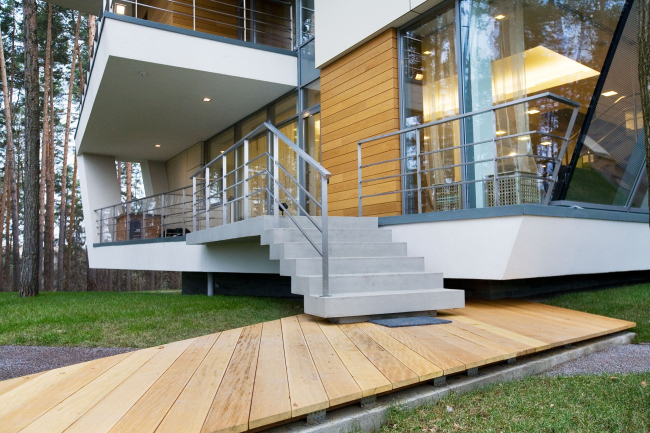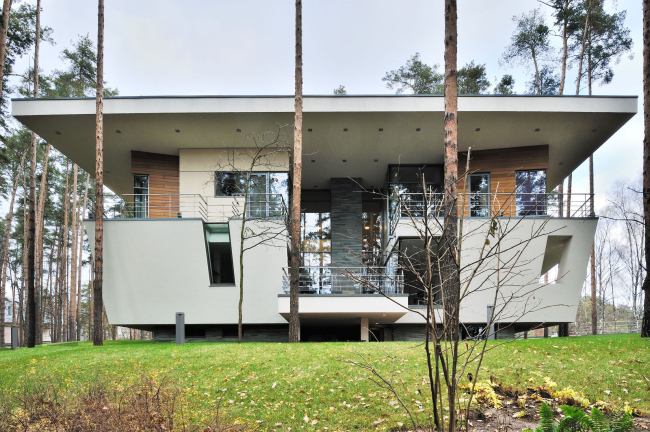 Anton Nadtochiy,
Other Buildings:
Partner Architects of Archi.ru:
A Project from the Catalogue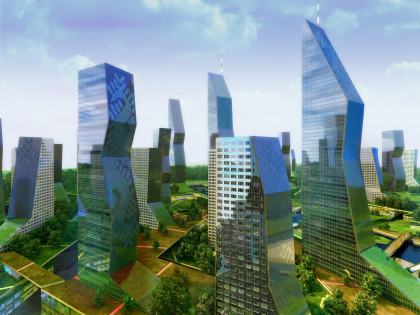 Alexander Skokan, 2007
contest project "Info-City"
Buildings and Projects: New Additions