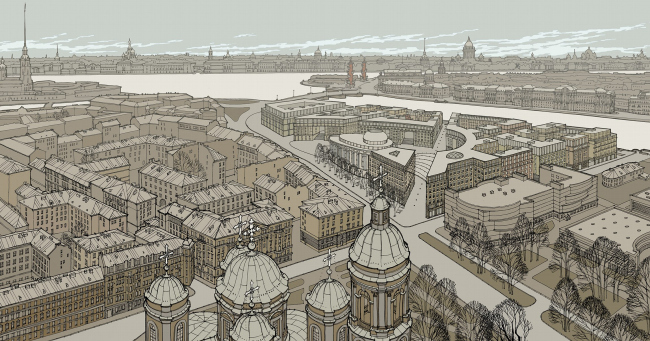 "European Embankment". Winner project of architectural contest



Design Team
OOO Evgeny Gerasimov and partners
Evgeny Gerasimov (the head), Svetlana Merkusheva (chief project architect ), Karen Smirnov, Ekaterina Gorunova, Oleg Manov, Svetlana Burdonskaya, Natalia Kulaeva, Aleksey Smorygin, Dmitry Ancyrev, Georgy Sokolov, Irina Bahorina, Tatyana Chistyakova, Ilya Priporov, Andrey Slavyaninov, Maksim Gromov, Roman Pak
NPS Tchoban Voss GbR
Sergei Tchoban (the head), Valeriya Kashirina (chief project architect), Pavel Zemskov, Evgeny Pfail, Tatyana Rabimovich, Vladimir Litus, Ilya Gendelman
Partners and Clients
ZAO "VTB-development"
Archi.ru about this project:
18.03.2009
Julia Tarabarina. European embankment
In St. Petersburg, on the 10th march, there was announced the winner of the international contest on the project of an unprecedentedly huge for our times of the "real" (survived the crisis) objects – the mixed-use complex European Embankment. The winner project considerably ahead from the rest was designed by the studios of Evgeny Gerasimov and Sergey Tchoban.
"European Embankment" in fact is a block city or even a district which will probably be built on the territory of former chemical industrial zone RNC "Prikladnaya himiya" [Applied Chemistry]. Common subject for the past years and it is good to remov
... more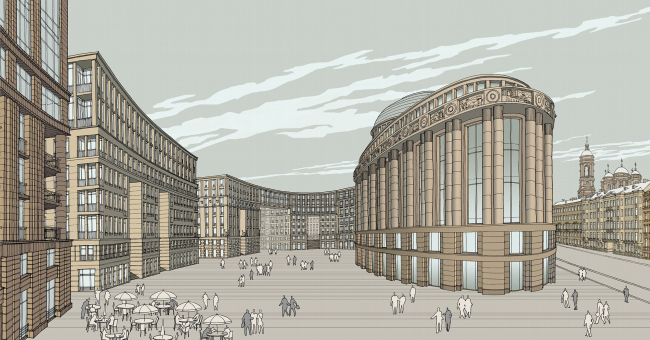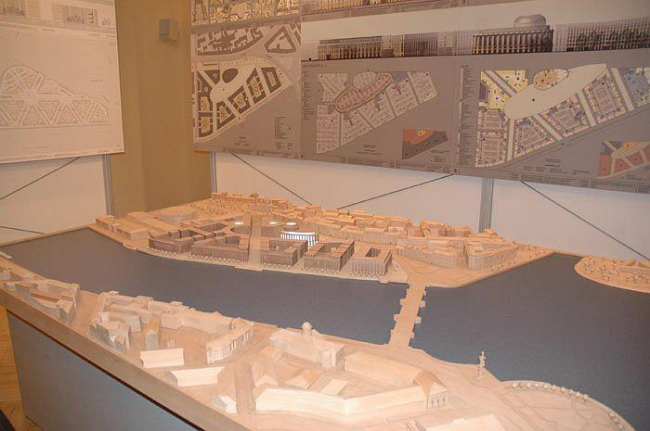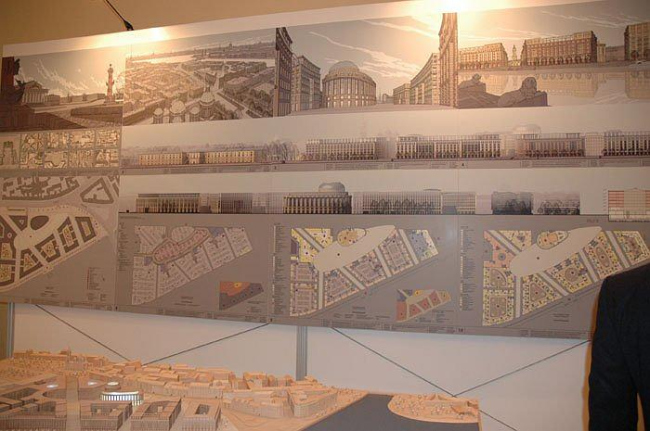 Evgeny Gerasimov,
Other Buildings:
Partner Architects of Archi.ru:
A Project from the Catalogue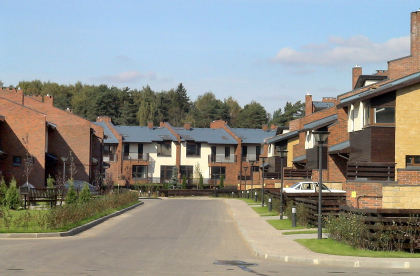 Vladimir Bindeman, 2005 – 2008
Low-rise residential complex "NovoArchangelskoe"
Buildings and Projects: New Additions