Evgeny Gerasimov
information:
Evgeny Gerasimov was born in Biisk, Altaysky krai, in 1960
1983 – Graduated from Leningrad Engineering and Construction Institute
1983-1990 – Worked for the Institute "LenNIIProekt", head of the group of architectures
1991 – Founded architectural studio "Evgeny Gerasimov and partners"
Laureate of the International architecture biennale, Sofia, Bulgaria, 1987
Main award at "Arhitekton" contest, the Union of Architects, St. Petersburg, 2004 and 2006
Many diplomas from the international review competition "Zodchestvo"
Medal of the Russian Union of Architects "Za vasokoe zodcheskoe masterstvo" [For great architectural proficiency]
Gold Medal from of the International Association of Union of Architects
Buildings and Projects:
Buildings and Projects Shown: 10
Rank all Buildings and Projects / Evgeny Gerasimov (16):
Archi.ru Texts: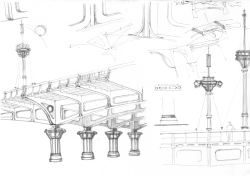 11.06.2021
For the 100th anniversary of Vladimir Vasilkovsky, the architectural office of Evgeny Gerasimov is reflecting on the Ushakov Flyover, which was designed with input from this artist and architect. In this article, we are showing its watercolors and sketches, including the preliminary ones that were not included in the final project, as well as speaking about the importance of architectural drawing.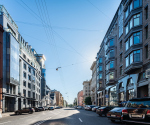 22.03.2021
In this article, we are examining a rather rare and interesting case – two projects by Evgeny Gerasimov situated on one street and completed with a five years' difference, presenting the perfect example of example for analyzing the overall trends and approaches practiced by the architectural company.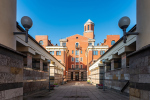 29.10.2020
In this article, we are reviewing two retro projects: one is 20 years old, the other is 25. One of them is Saint Petersburg's first-ever townhouse complex; the other became the first example of a high-end residential complex on Krestovsky Island. Both were designed and built by Evgeny Gerasimov and Partners.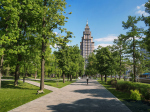 26.06.2020
The project that Evgeniy Gerasimov and Partners developed for Moscow's Leningrad Avenue: the tallest building in the company's portfolio, continuing the tradition of Moscow's Stalin architecture.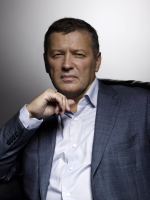 23.03.2020
Evgeny Gerasimov meditates on the importance of the classical school, attention to detail, building materials, as well as speaks about budget planning, and about the marks that you cannot overstep if you are designing a neoclassical building.