Buildings and Projects:
Buildings and Projects Shown: 5
Archi.ru Texts: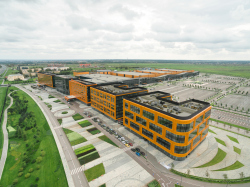 04.12.2017
Saint Petersburg's EXPOFORUM, a congress and exhibition center that has been long waited for and widely discussed, is finally complete, put into operation, and actively functioning.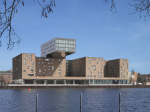 20.11.2015
Exclusively for Archi.ru, Sergey Tchoban made a guided tour of his new projects built in Berlin.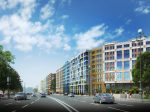 28.11.2014
A new experiment in the field of panel construction: master plan and architecture by the recognized architects plus facades developed by the young contest-winners.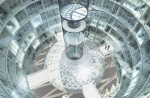 27.11.2013
In Saint Petersburg, the "Nevskaya Ratusha" ("Neva City Hall" - translator's note) is being built - a business center with a large public square presided by the "New Smolny".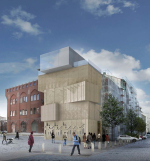 12.03.2012
This summer, a new Museum of Architectural Graphics is going to open in Berlin; the museum building was designed by Sergey Choban and Sergey Kuznetsov.