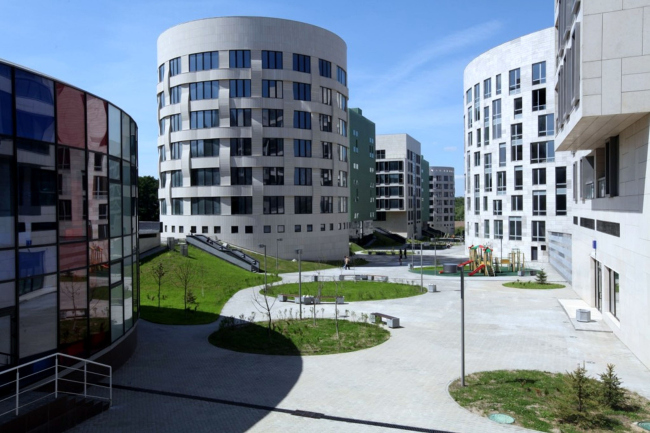 Club Quarter "Grünwald"
Club Quarter "Grünwald"
information:
status

building

date

2004 —2010 / 2008 — 2011

place

Russia,
Moscow Region, Zarechye Settlement, Vesennyaya St.

function

Residential /

Residential complex

Public Area

2 467 ì2

Total Area

61 591 ì2

number of storeys

6
Design Team
Masterplan project: nps tchoban voss (Germany), "Ostozhenka" Bureau (Russia) Building A, "Waltz" Architectural studio SPEECH Choban & Kuznetsov and nps tchoban voss (Germany) Authors of the project: Sergey Choban, Sergey Kuznetsov Chief architects of the project: Y. Kotlyar, V. Kazul Chief engineer of the project: L. Makukhina Architects of the project: S. Khapoknysh, V. Shalyavsky, K. Shalyavsky Total area: 12 484 sqm Building B, "Sector" "Ostozhenka" Architectural Bureau Architects: A. Skokan, V. Kanyashin, M. Matveenko, M. Dekhtyar, M. Kudryashov Total area: 9 718 sqm Building C, "Cubus" Architectural Bureau Assmann Salomon (Germany) Architects: Frank Assmann, Peter Salomon Total area: 16 997 sqm Building D, "Veil" Architectural Bureau "Project Meganom" and Mossin&partners Architects: A. Mossin, V. Kazachenkova, S. Kirichenko Total area: 8 132 sqm
Partners and Clients
General designer: StroySpetsMontazh Engineering departments: OAO "Stroyproject" Commissioner: "Mosstroyrekonstruktsia" Company (LSR Group)
Archi.ru about this project:
06.08.2012
Tatiana Shovskaya. A Stylish City in the Meadows
In the settlement of Zarechye of Moscow Region, the construction of the new residential compound "Grünwald" has been completed, the general designer of which has become the architectural bureau "SPEECH Choban&Kuznetsov". This project has united four designer visions of up-to-date high-standard residential architecture.
This project was launched back in the pre-crisis 2004, when the company "Group LSR" set off to build a residential complex, one of the most notable features of which would be the high-quality architectural environment. The advantages of living outs
... more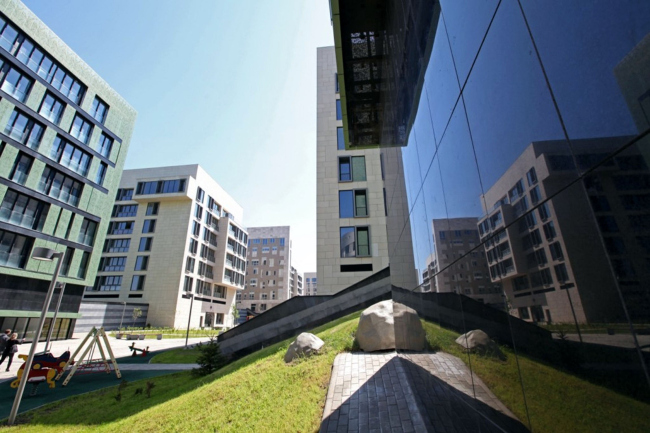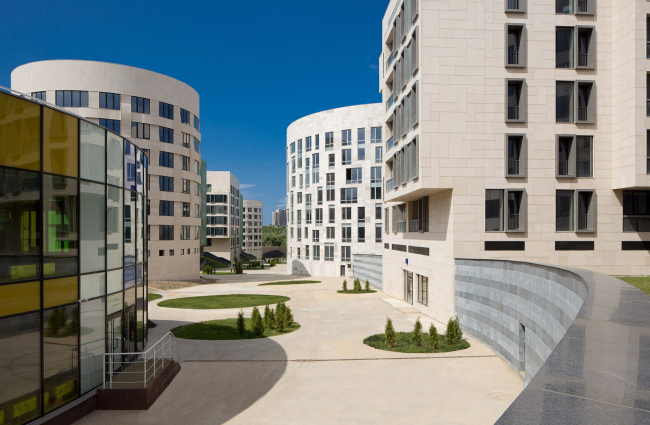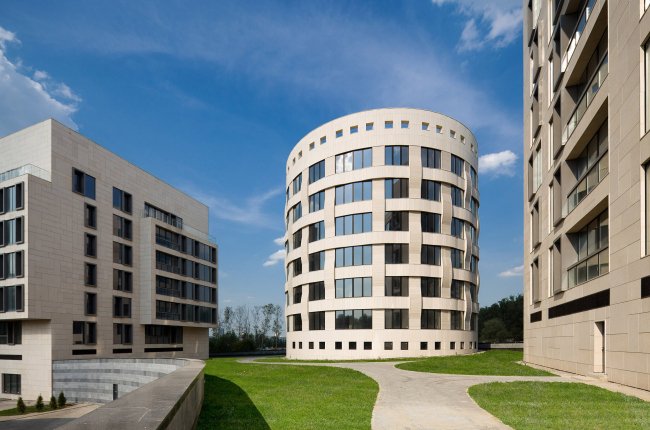 Alexander Skokan,
Other Buildings:
Partner Architects of Archi.ru:
A Project from the Catalogue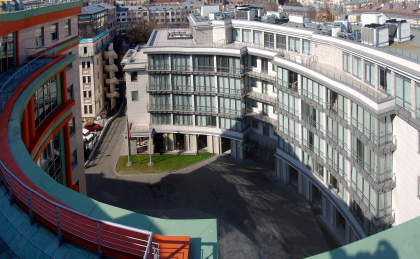 Pavel Andreev, 1996 – 2005
Business-park on Ordynka, building 40
Buildings and Projects: New Additions