Buildings and Projects:
Buildings and Projects Shown: 11
Rank all Buildings and Projects / Meganom (19):
Archi.ru Texts: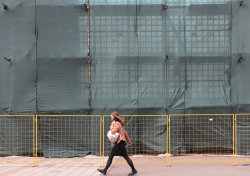 07.06.2023
Recently, Moscow saw the presentation of a project by Yuri Grigoryan, devoted to turning the truck garage on Novoryazanskaya Street, designed by Konstantin Melnikov, into the Museum of Moscow Transport. The project involves restoring the monument of architecture, adding a new underground floor and a new entrance, as well as a whole park. The implementation is already underway.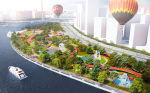 16.12.2020
In the nearest future, the Marc Chagall Embankment will be turned into Moscow's largest riverside park with green promenades, cycling and jogging trails, a spa center on water, a water garden, and sculptural pavilions designed in the spirit of the Russian avant-garde artists of the 1920, and, first of all, Chagall himself. In this issue, we are covering the second-stage project.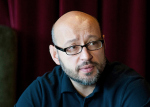 24.08.2008
Architectural studio "Meganom" is one of participants of an exposition of Russian pavilion of IX biennial of architecture in Venice