SPEECH
information:
address:
16, gate 5, Krasnoproletarskaya str., Moscow, Russia, 127473
Tel./Fax: +7 495 741-78-93; +7 495 741-78-94; +7 495 741-77-90
e-mail info@speech.su
About Firm:
The architectural studio «SPeeCH» was founded due to the union of Sergey Tchoba's architectural studio and «S.P.Proekt». It is headed by Sergey Kuznecov and is the result of their previous long-term collaboration, including work on the European projects of the «nps tTchoban voss» office (Berlin).
For the past few years the both companies have taken part in a number of successful architectural projects in Russia and abroad. Most remarkable and known are "Bashnya Federacia" [Tower Federation], a mutli-use complex on the territory of "Moskva-Citi" [Moscow-City], a Moscow International Business Center; "Akter Gelaksi" [Actor Galaxy], the largest European standard aparthotel in Sochi; "Kolonnady" [Colonnades], a multi-use centre in Moscow on Ozerkovaskaya embankment; Krasnoyarsk-City town-planning concept, and projects of large centers in St. Petersburg, Yalta, Nizhny Novgorod, Rostov-na-Donu, Erevan, Istanbul and other cities.
Due to great professionalism and experience of the both, companies have proved themselves as serious partners and highly knowledgeable specialists in the field of complex town-planning concepts, multi-use centers, high buildings and other constructions of international standard.
Many joint projects were presented at prestigious exhibitions, such as: "ArchMoscow"; Aedes, a Birlin gallery; State Museum of architecture in the name of A.V. Schuseva in Moscow; St. Petersburg Academy of Art; MIPIM 2007, XVII International exhibition of investment projects MIPIM 2007 in Cannes, etc.
A wide range of specialists of both companies has provided a productive exchange among expert Russian and European designers. It opens prospects for future progress of large projects development, use of most advanced technologies and materials, improvement of project standards.
For clients first of all this union implies high quality projects of expensive objects on international standards, optimization of execution periods, applying advanced foreign technologies, keen author's supervision of the projects. These principles have reflected in work with partners, investors and developers of large projects.
Buildings and Projects:
Buildings and Projects Shown: 11
Rank all Buildings and Projects / SPEECH (25):
Archi.ru Texts: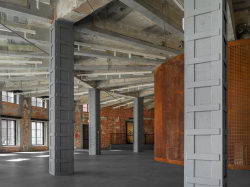 02.12.2022
Last week, the new center for constructivist studies "Zotov" hosted its first exhibition named "1922. Constructivism. The Inception". The idea of creating this center belongs to Sergey Tchoban, while the project of the nearest houses and adjusting the building of the bread factory for the new museum function was done by the architect in collaboration with his colleagues from SPEECH. We decided that such a complex project should be examined in its entirety – and this is how we came up with this long-read about constructivism on Presnya, conservation, innovation, multilayered approach, and hope.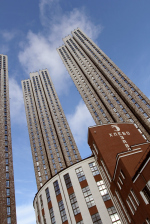 31.10.2022
A few days ago journalists were shown the building of Bread Factory #5, renovated upon the project by Sergey Tchoban. In this issue, we are publishing Grigory Revzin's thoughts about this project.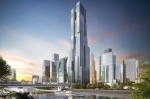 10.10.2022
The construction of a new skyscraper designed by SPEECH within the complex of Moscow City has been announced. A keen observer may see in it: Moscow high-rises, Chicago architecture, Malevich architecton, and an attempt of deconstruction of the integral image of the Moscow skyscraper – a technique that has been actively employed by the architects in their recent works.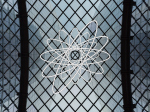 13.09.2022
The light installation, designed by Andrey Perlach in the atrium of Moscow's Federation Tower, balances on the edge between a mathematical order of construction and the diversity of perception when viewed from different angles.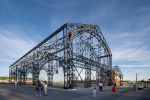 11.08.2022
The reconstruction of the warehouses of the Spit of Nizhny Novgorod – they opened in the beginning of June as concert and exhibition halls – became, without exaggeration, the event of the year, both in the field of culture and architecture. Their story seems to us to be extremely attention-worthy from the point of view of discovering, researching, and protecting this monument to engineering thought of the 19th century. At the same time, the solution proposed by Sergey Tchoban on how to adjust and how to expose these structures is as relevant as it is bold and unconventional – on the edge of temporary, timeless, and eternal.