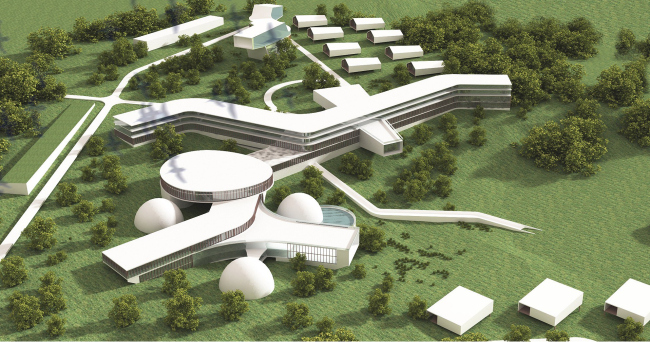 Architectural concept for the 500-people health center in the vicinity of the village of Nikitskoe in Moscow region
Architectural concept for the 500-people health center in the vicinity of the village of Nikitskoe in Moscow region

Design Team
Y.Vissarionov (chief architect of the project), K.Savkin, V.Kisel, D.Zibrov, M.Chernyavsky, and others.
Partners and Clients
General design and master plan: OOO "Intelproject"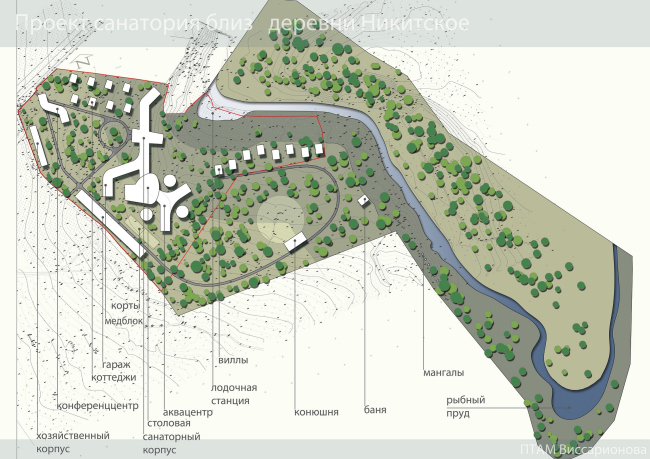 Archi.ru about this project:
02.02.2012
Anna Martovitskaya. Town in the Woods
On the territory of the former children's summer camp (aptly called "pioneer camp" back in Soviet Russia – translator's note) not far from Moscow suburb of Domodedovo, Yuri Vissarionov's Architectural Workshop is building a resort that is going to include a hotel, a few villas, an aqua park, a sports club, and a conference center.
The authors placed the main volume deep inside the land site and at the crest of the slope, orienting the complex-shape building along the North-South axis. At the same time, this building has so many projections and annexes that one can only speak a
... more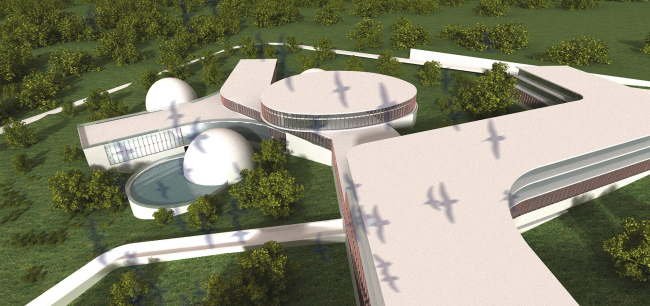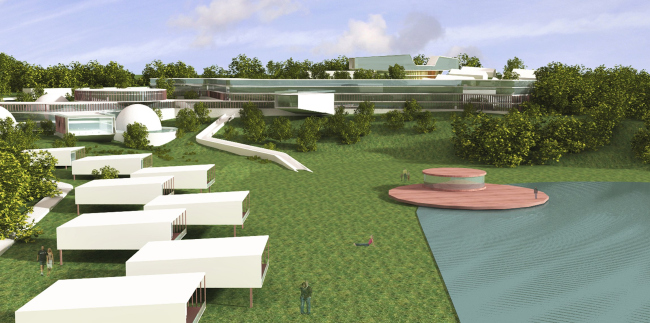 Yuri Vissarionov,
Other Buildings:
Partner Architects of Archi.ru:
A Project from the Catalogue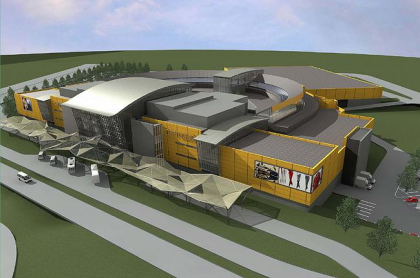 Boris Levyant, Boris Stuchebryukov, 2004 – 2007
Multifunctional business and retail center on Kashirskoe highway, vl. 12
Buildings and Projects: New Additions