Yuri Vissarionov
information:
Juri Gennadievich Vissarionov: I treat nature as a greatest manifestation of joy. Desert, forest, sea – everything is gorgeous. And what is man-made is not that great. You appreciate natural environment, when only artificial surrounds you. But an architect always is an urbanist. A man plus technical progress means death to nature. This is sad, but still a fact. Architects are like wood fretters that make burrows and holes in the ground. Urban seizes by the throat and makes go and feast eyes on flowering sakura (birch-tree, guelder-rose). Admitting inevitability of 'progress' man gets jealous of nature and creates eco-landscape – urban park. It is IMPORTANT to define degree and proportions of imitating nature. And to realize that we can't create like God and we ought to preserve what we have. The main theme that interests me is of nature, organic, almost virtual spaces for esoteric and thinking. Proportions of nature forms and of what I create. It's amusing to make up landscapes of mythic planets and place them onto moon deserts of our Soviet and post-soviet locations.
Buildings and Projects:
Buildings and Projects Shown: 10
Rank all Buildings and Projects / Yuri Vissarionov (24):
Archi.ru Texts:
23.10.2015
The authors of the project that took the third place at the AGR contest of "Ilinskoe-Usovo" turned their concept into a statement. They deliberately digressed from the technical specifications to propose an alternative version of building on the federally protected territory - more unobtrusive than what is currently planned to be implemented.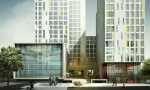 01.10.2015
Vissarionov Studio proposed two versions of architectural and engineering concept of developing the territory of the Russian Institute of Cooperation located in the Moscow suburb of Mytischi.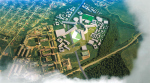 15.04.2015
In Vissarionov's project, the Federal Sports Centre looks either as if it has landed from outer space and grew into the soil or as if it has hatched from the ground. One thing is clear, though: the authors' wish to inosculate three cities: a small-scale district, a big, slightly abrupt industrial one – and the city of the future, in this case a sports city.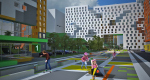 21.05.2014
Among the suburban high-rises of Saint Petersburg, the Bureau of Victor Vissarionov has designed a spectacular residential complex with a broad pedestrian boulevard and a landscaped public territory.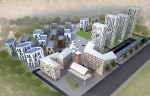 02.07.2013
For the downtown area of the city of Ufa, Bureau of Vissarionov has developed a project of reconstructing the residential block between the Lenin Street and the Soldatskoe ("Soldier") Lake - project under the self-explanatory name of "Park Housing".