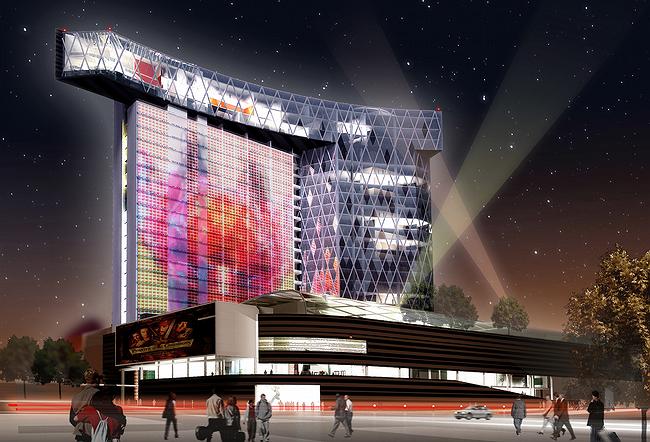 Multifunctional trade-business complex with a hotel and underground garage-parking (in the place of Cheremushkinsky market area)
Multifunctional trade-business complex with a hotel and underground garage-parking (in the place of Cheremushkinsky market area)
information:


Design Team
A.Assadov, K.Saprichian, E.Vdovin, A.A.Assadov, A.Shtanuk (Assadov's studio), Y.Ravkin (Artistic center of Y.Ravkin), engineers: T.Novoselova (AO 'Promstroiproekt'), P.Rafelson, G.Karklo (Assadov's studio)
Partners and Clients
Client - OOO 'Cheremuskinsky rynok'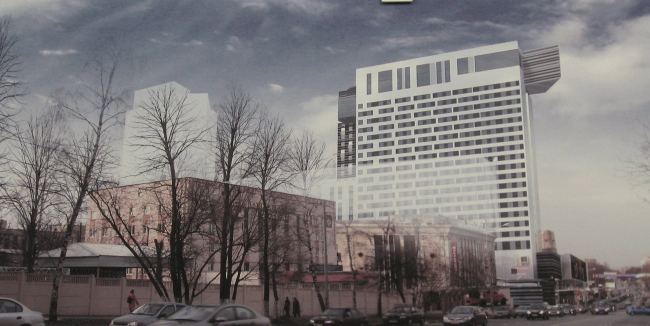 Archi.ru about this project:
29.01.2008
Elena Petukhova. From monumentality to media
In the place of the existing Cheremushkinsy market there will be a modern retail and entertainment complex with a rounded building above with offices and hotel, and a panoramic restaurant on the upper level. The hotel's façade will be turned into a huge screen that consists of led-lights.
The wind of change sweeps over the streets and squares, tousling roofs, thinning boulevards, dropping among houses 30storied towers and taking to nothing so cherished houses, districts and gardens. Is it the wind's fault that in the place of former
... more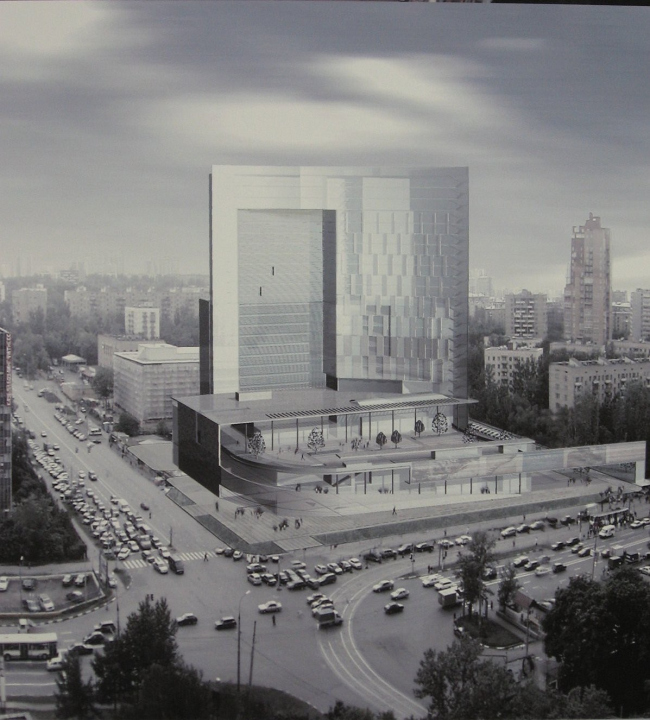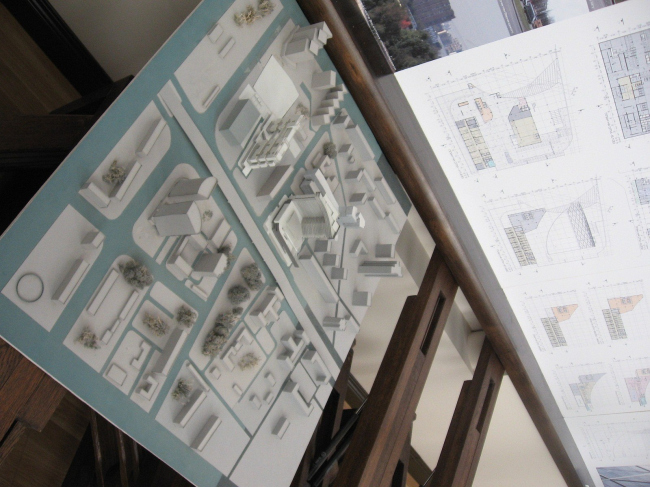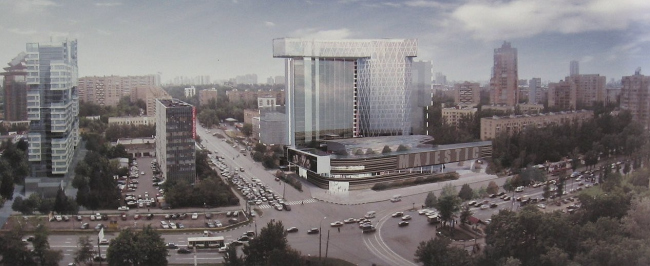 Alexander Asadov,
Other Buildings:
Partner Architects of Archi.ru:
A Project from the Catalogue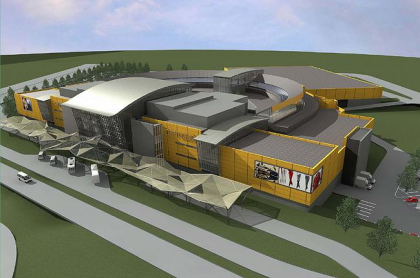 Boris Levyant, Boris Stuchebryukov, 2004 – 2007
Multifunctional business and retail center on Kashirskoe highway, vl. 12
Buildings and Projects: New Additions