Busness centre Krasnaya Roza [The Red Rose], Timura Frunze street, 11, korpus ¹ 1
Busness centre Krasnaya Roza [The Red Rose], Timura Frunze street, 11, korpus ¹ 1
information:
status

project

date

08.2005 —05.2006

function

Office & Civic /

Business Centre

ïëîùàäü ïîäçåìíàÿ

55 984 ì2

Public Area

11331 ì2

Total Area

31845,6 ì2

height

31,05

number of storeys

7


Design Team
Sergej Kiselev - the corporate authors' leader
Valeri Shvecov - chief project architect Sergey Zayanchkovski, Anton Litovski, Polina
Engineers: Igor Shvarcman, Konstantin Spiridonov
Partners and Clients
Investor: ZAO "Krasnaya Roza 1875" [The Red Rose]
Client: OOO "StroiProekt"
construction:
NPO "Termek"
OOO «Arstek engineering»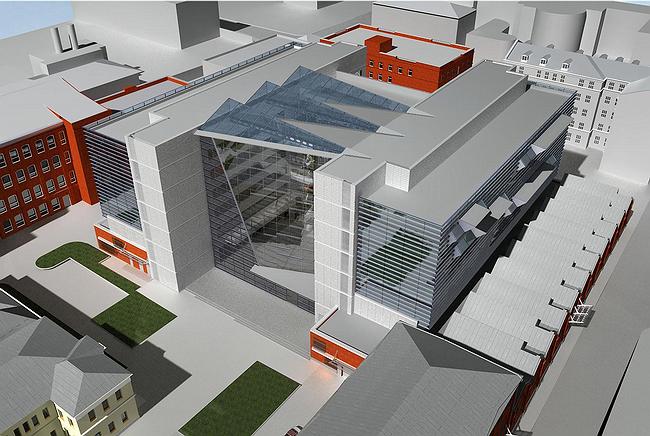 Archi.ru about this project:
16.10.2007
Julia Tarabarina. The Red rose
Reconstruction of the 'Red rose' is probably the most well-known reconstruction project of old factories. Started in 2003 it will be finished in 2012. There have been many argues and some have been very enthusiastic about it. We tried to digest the information, to see what will be saved and what regenerated, and what will be absolutely new there
The idea of reconstruction of old factories in Moscow center is one of the most popular. And the factory 'Red rose' is one was earliest, largest and famous projects of the kind. In 1990's it was set by 'Nirel', the investment company, and in 2003 Se
... more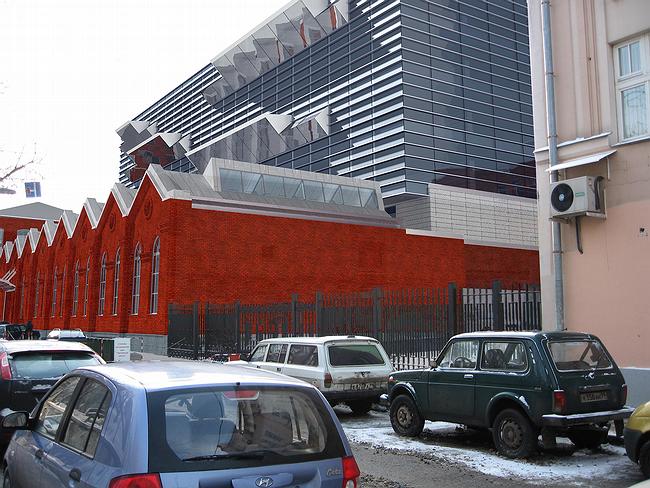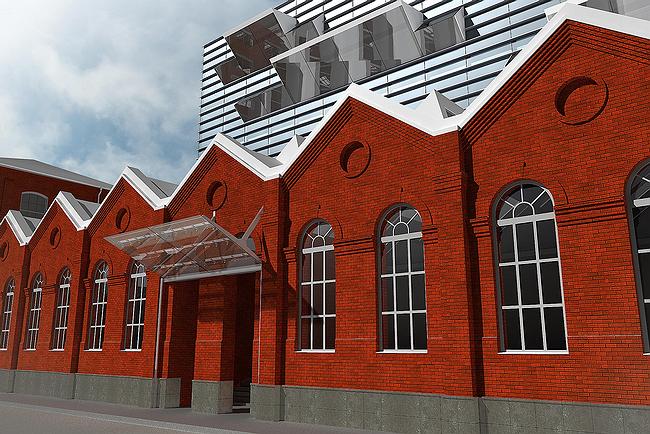 Sergey Kisselev,
Other Buildings:
Partner Architects of Archi.ru:
A Project from the Catalogue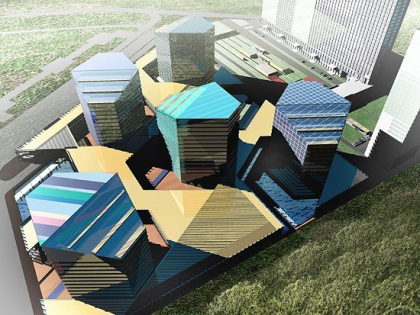 Vladimir Plotkin, 2001 – 2005
City block "Kamushki"
Buildings and Projects: New Additions