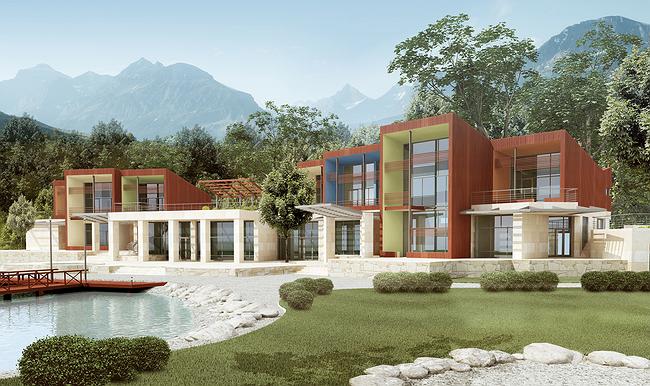 Holliday village 'Achipse'
information:
status

project

date

2005 —2007

place

Russia, Red Clearing

function

Residential /

Corporate Resort

ïëîùàäü ïîäçåìíàÿ

370 êâ.ì. ì2

Total Area

2 120 êâ.ì. ì2

Residential Area

89 100 êâ.ì ì2

height

87,100

number of storeys

2 ýòàæà, 1 ïîäçåìíûé



Design Team
Tokarev N., Leonovich A., Brovchenkova S., Chernyshova E.
Engeneer: Bogoslovskij S.
Partners and Clients
General designer, general layout solutions:
Arka-C Ltd., Klimychev A., Engineering systems: «AS-engineering»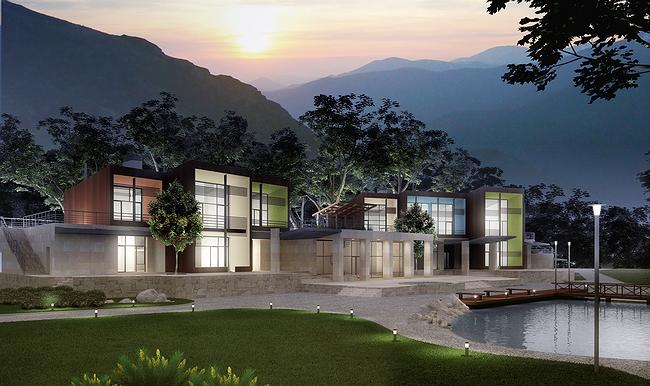 Archi.ru about this project:
17.06.2007
Maria Fadeeva. 'Achipse' health centre
In its new project the 'Panacom' workshop aimed at combining luxury with simplicity while creating a laconic image of 'residential cell'
It has recently become fashionable to buy apartments in Sochi and to spend holidays at Krasnaya Polyana. A corporate health centre planned by the 'Panacom' workshop in the Achipse river valley gives and interesting example of hybrid typology architec
... more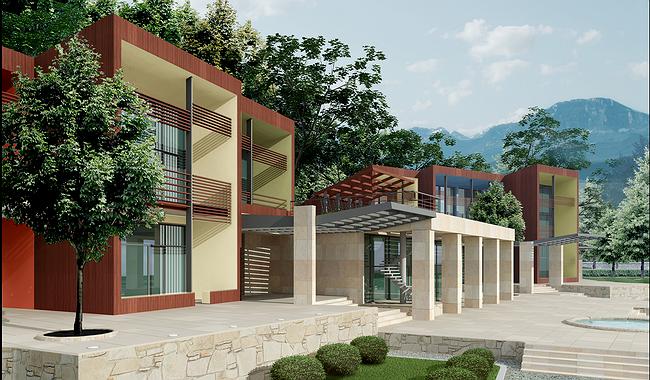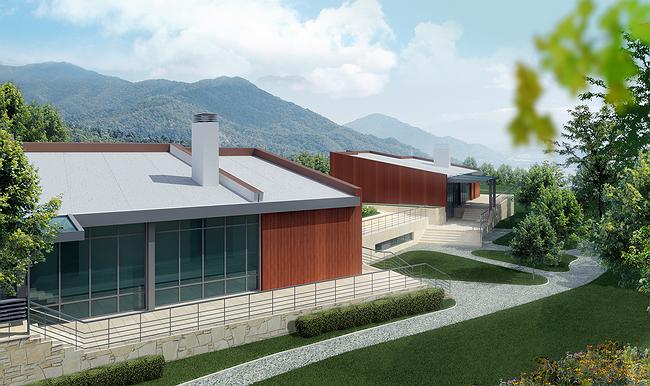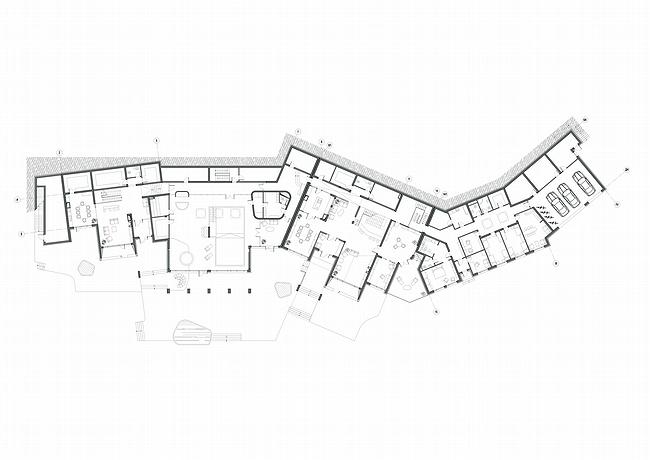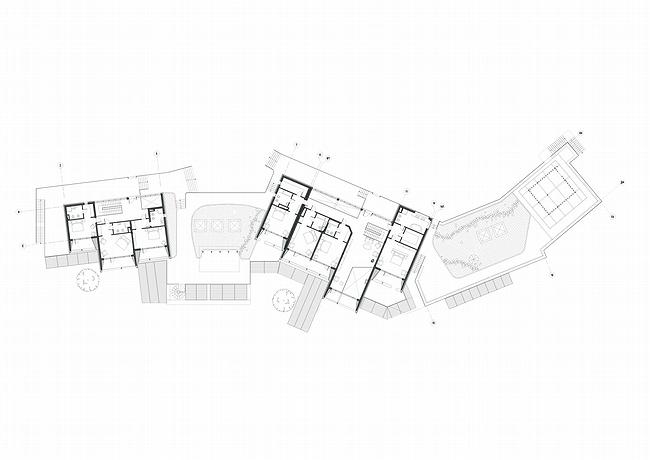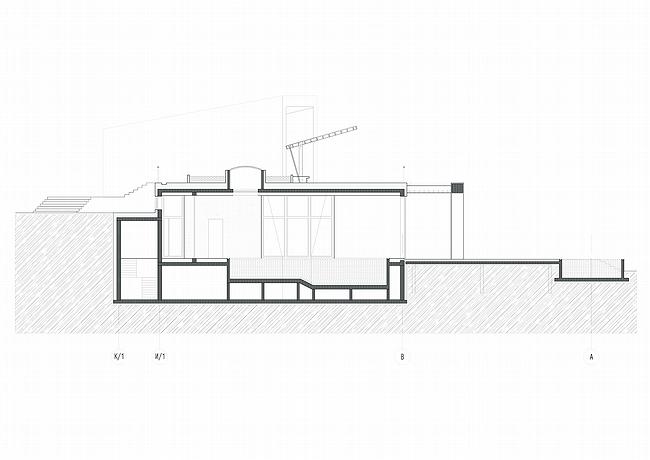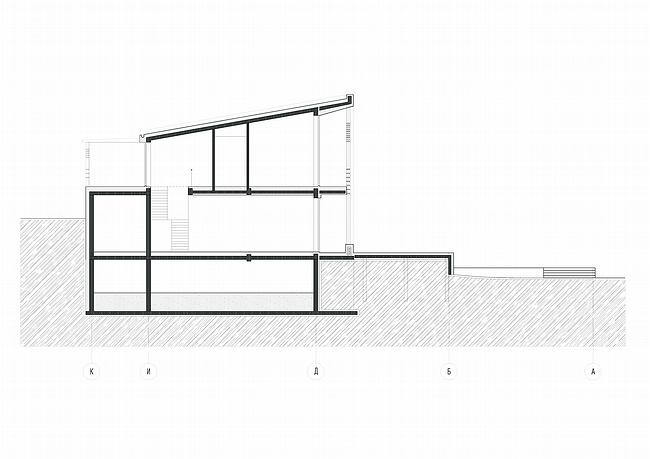 Arseny Leonovich,
Other Buildings:
Partner Architects of Archi.ru:
A Project from the Catalogue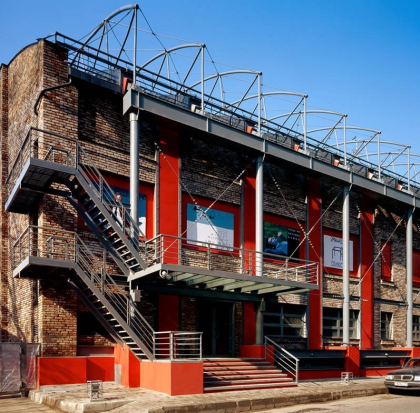 Michael Hazanov, Nikita Shangin, 2003 – 2005
Reconstruction of the State Centre of Modern Art, Zoologicheskaya str.
Buildings and Projects: New Additions