Aleksandr Popov
information:
Archi.ru Texts: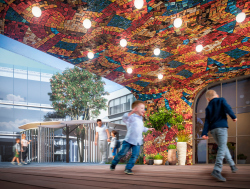 11.06.2020
Yet another project of a private school, in which Archimatika realizes the concept of aesthetic education and introduces a new tradition: combining Scandinavian and Soviet experience, turning to works of art, and implementing sustainable technologies.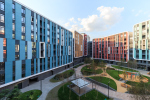 13.04.2020
The housing complex "Respublika" is so large that it can be arguably called a micro-town, yet, at the same time, it easily overcomes most of the problems that usually arise with mass housing construction. How could Archimatika achieve that? We are examining that on the example of the first stage of the complex.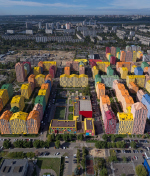 27.11.2019
An interview with Alexander Popov and Alexander Simonov about the WAF Festival, where Archimatika gets shortlisted for the final for the second consecutive time.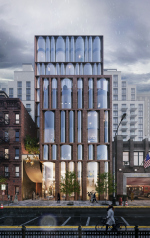 26.08.2019
Archimatika has presented the first project that it did for Manhattan, in which the company fully implemented all of its PRO-housing principles. The premium class residential complex with expressive architecture is designed in such a way that its residents will feel secure, yet by no means isolated.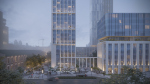 15.04.2019
The concept of the housing complex named LVIII is all about graceful inclusion of towers into the historical part of the city, as well as organizing an orderly and at the same time intriguing rhythm of volumes. Essentially, this is an image of a city growing upwards step by step.