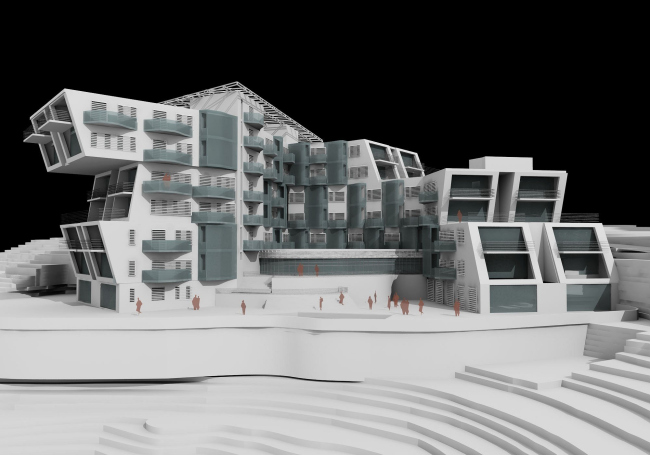 Hotel complex "Kiparis"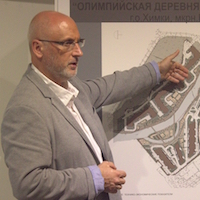 Design Team
Bindeman V.N., Liprandi D.D., Blinov A.A.
Partners and Clients
OAO "Tonnelny otryad ¹44"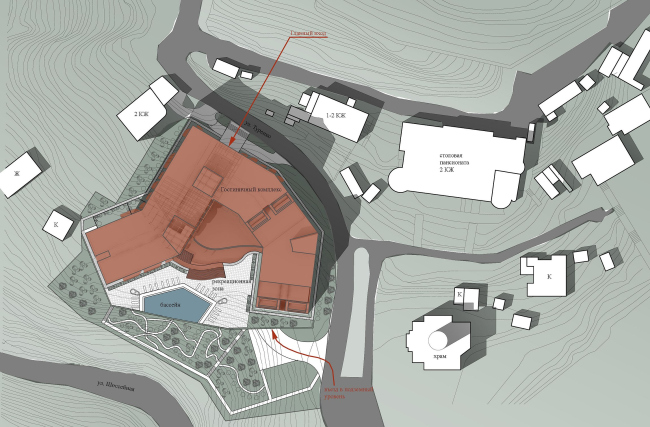 Archi.ru about this project:
25.02.2010
Anna Martovitskaya. Sectional Elevation
Vladimir Bindeman's studio "Arhitekturium" designed "Kiparis" hotel for Hostinsky district in Sochi. Because of the considerable relief drop the 7storey building looks like a 3storey one, but due to the distinguished boomerang shape it can be a new sign of the area.
The small territory of 0.53 ha is surrounded with serpentines of the two roads: Turenko street and Shosseinaya street, which twisting down the slope merges with Novorossiskoe highway. Theconstruction is located on a steep and thickly overgrown slope,
... more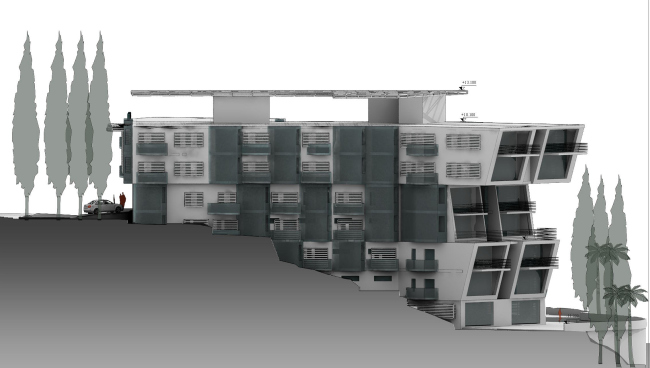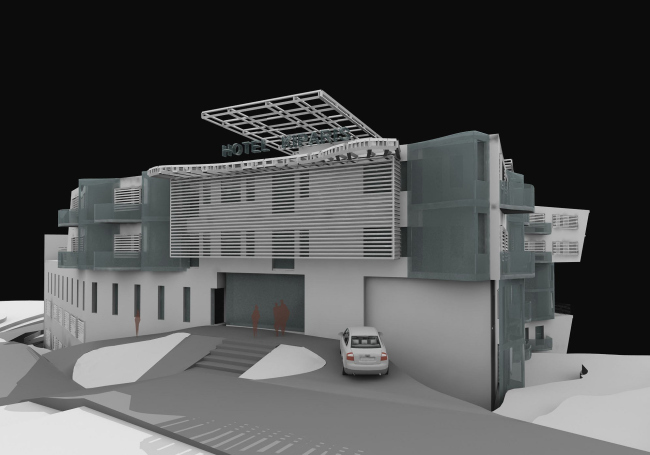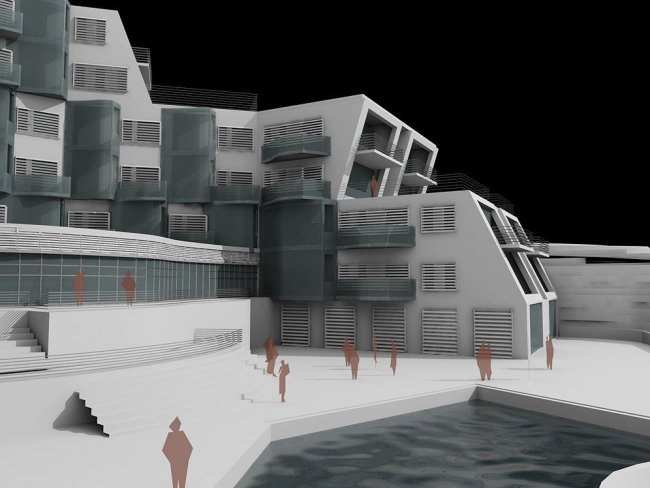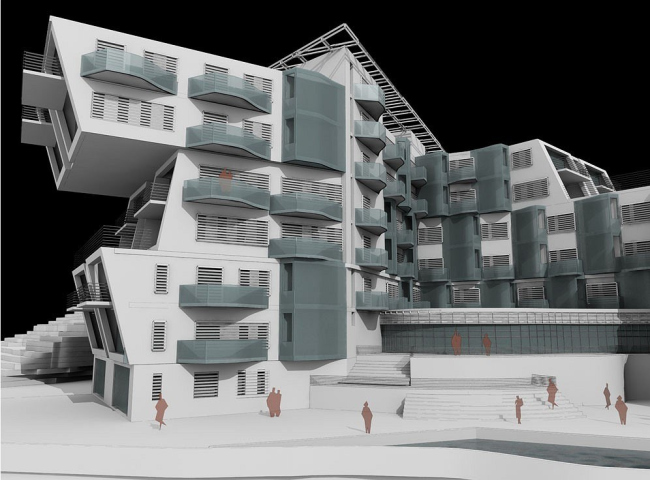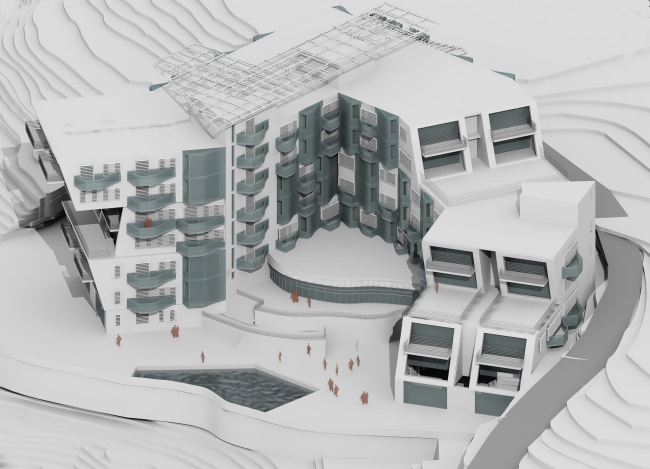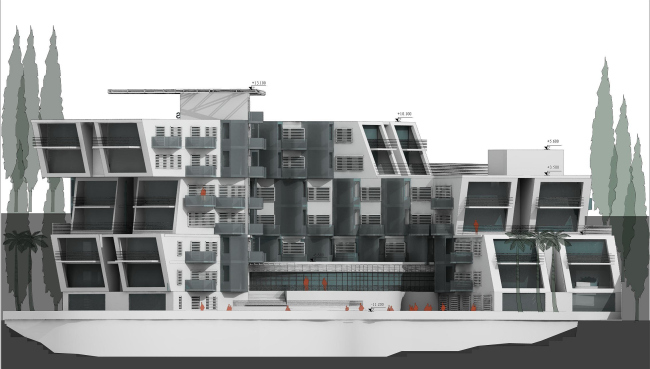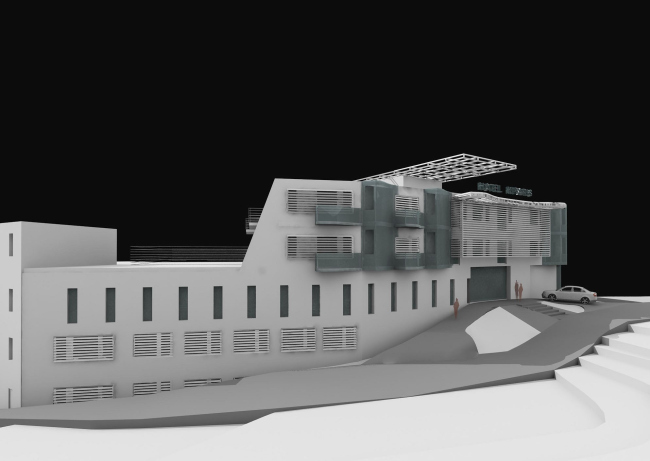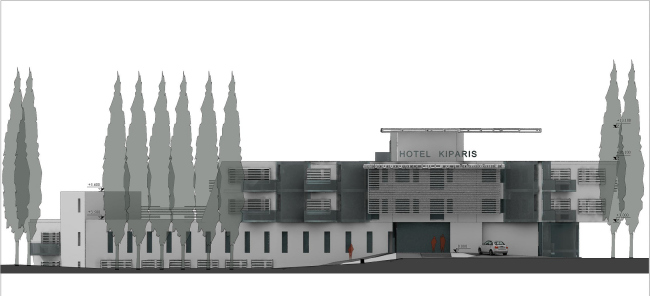 Vladimir Bindeman,
Other Buildings:
Partner Architects of Archi.ru:
A Project from the Catalogue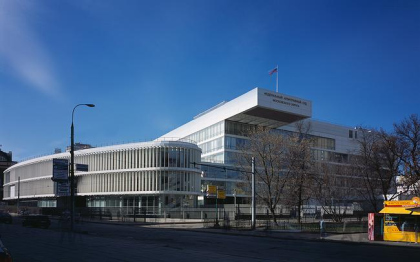 Vladimir Plotkin, 2005 – 2007
The building of Federal Arbitration Court of Moscow region
Buildings and Projects: New Additions