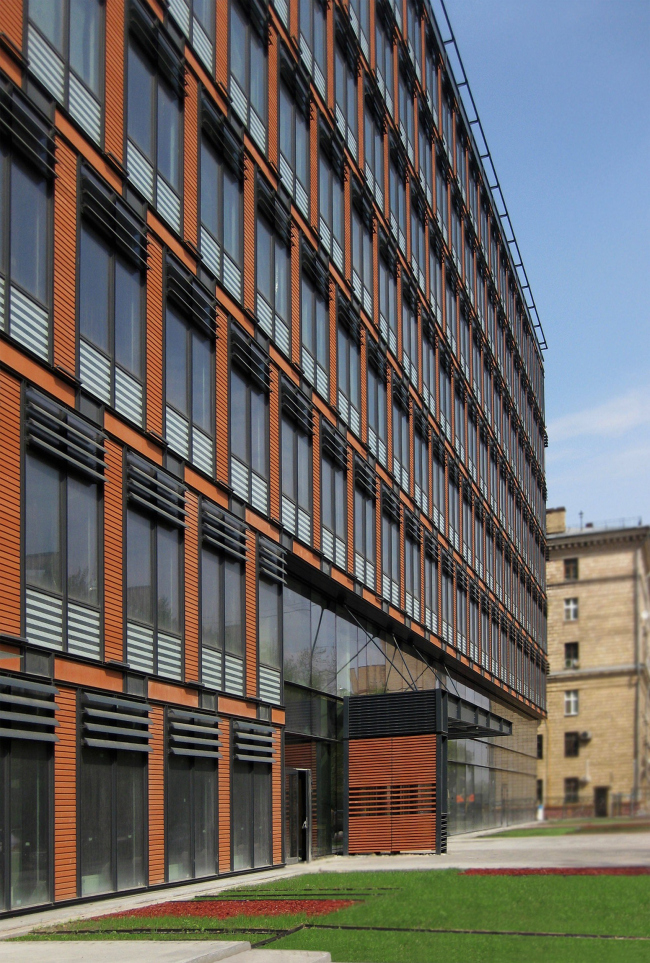 "Marr Plaza" business centre
"Marr Plaza" business centre
information:
status

building

date

2008 — 2008

function

Office & Civic /

Business Centre

ïëîùàäü ïîäçåìíàÿ

12550 ì2

Total Area

34000 ì2
Design Team
bureau director: Birukov N.U.; chief bureau engineer: Markova L.I.; chief project engineer: Savateev I.V.; chief project architect: Temnikov D.G.; architects: Aleshina O.V., Morozova O.A., Zheleznov P.V., Semenov A.R., Poteshina A.L., Lyakh Z.V.
Partners and Clients
Client: OOO "Inzhenerny centre"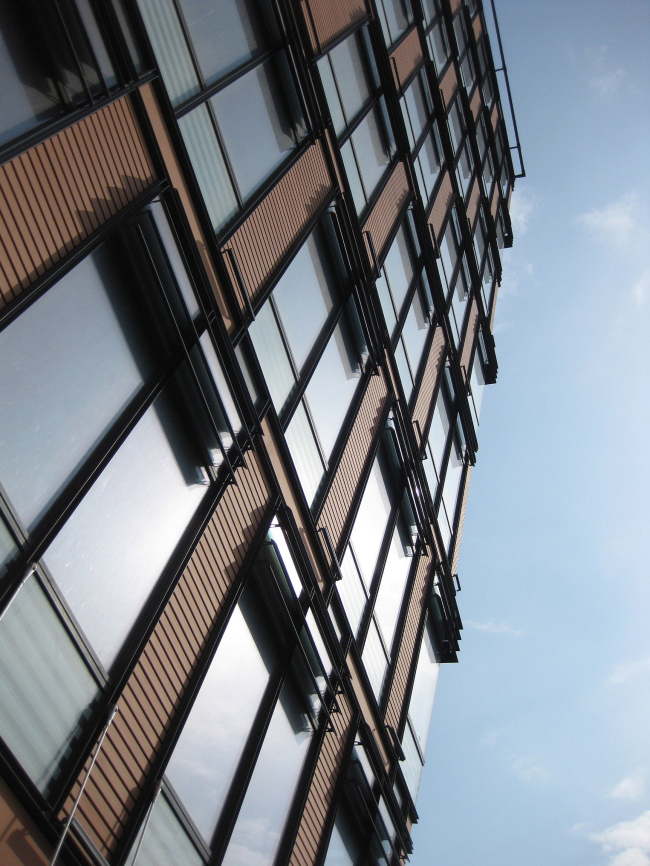 Archi.ru about this project:
06.10.2011
Anna Garanenko. Functionality in warm shades
MARR Plaza, a new office center, will be launched soon nearby Krasnaya Presnya. This building adds German respectability and pragmatism to the aesthetics of proletarian old industrial district.
The rectangular volume extends the raw of brick Stalin-era buildings lined up Zvenigorodskoe highway. But only on closer examination it appears that there are two actually - the second, which is behind, is taller and is slightly shifted relative to t
... more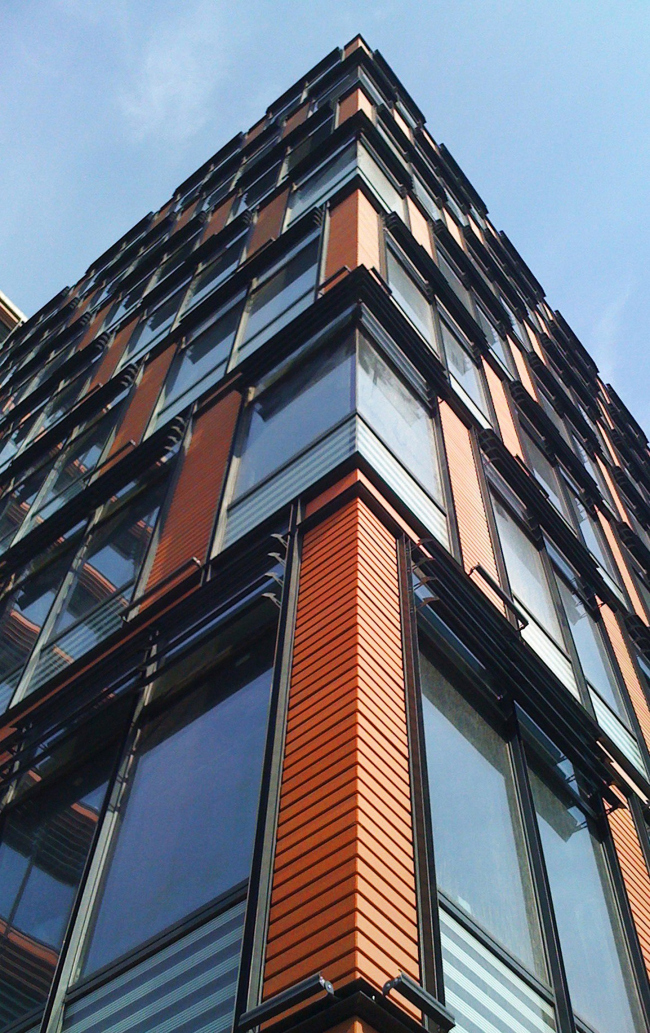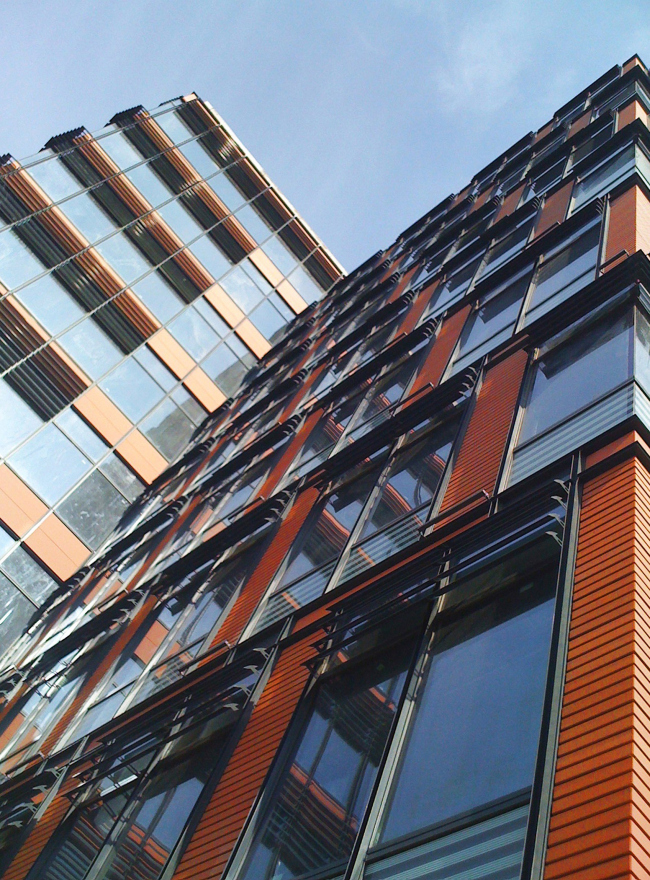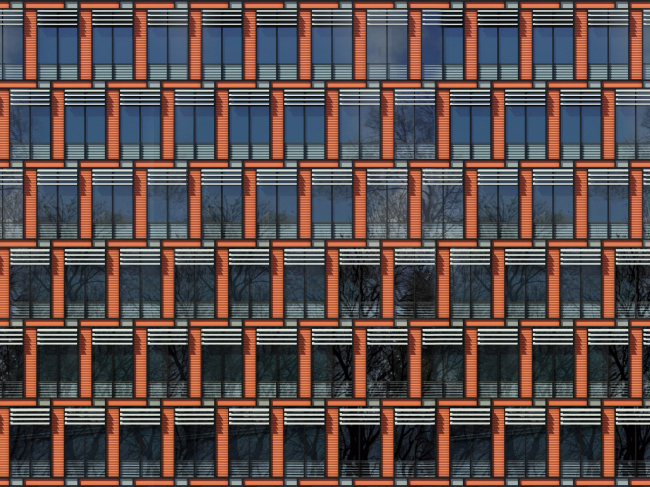 Partner Architects of Archi.ru:
A Project from the Catalogue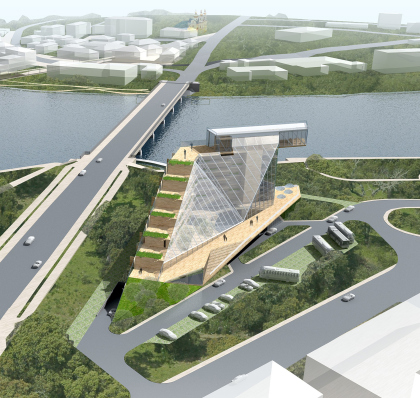 Alexander Asadov, Andrey Asadov, 2011 – 2011
The hotel complex in the city of Vinnitsa
Buildings and Projects: New Additions