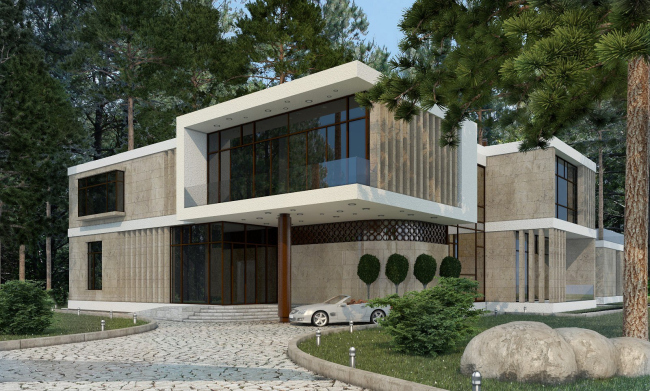 House in Korovino
information:
status

project

date

2010 —2011

place

Russia,
Korovino village

function

Residential /

Single-Family Housing

Total Area

2107 ì2



Design Team
Director: N.Tokarev, Chief project architect: E.Chernyshova, Architect: A.Leonovich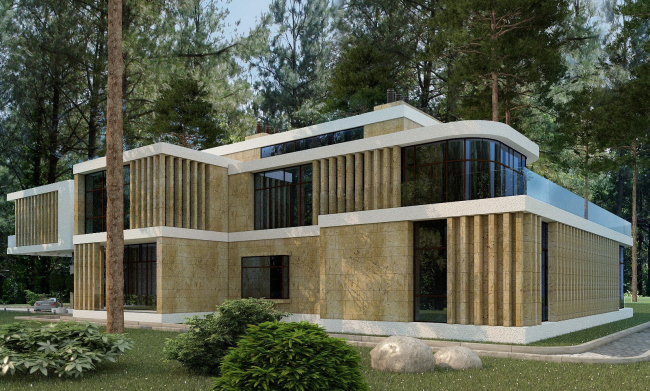 Archi.ru about this project:
22.06.2011
Julia Tarabarina. Forest Gates
A large 2000 sq m house designed by the architectural bureau PANAKOM nearby Moscow is grand, imposing and is full of various regular in our days joys from a swimming pool to a cinema. However, all these sweets of life are just delicately arranged propylaeum: gate to the pine forest, which resides on the other half of the site.
The house will be built in the village nearby Moscow. The site is a little less than 1 ha – its widest side fronts the road – and it breaks into the forest with its sharp triangle nose, providing residents of the future house with its own piece of na
... more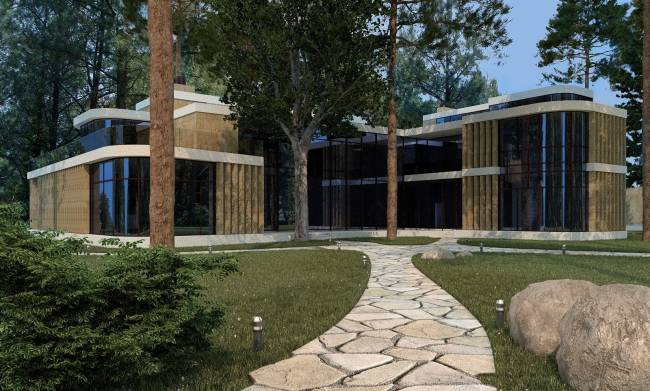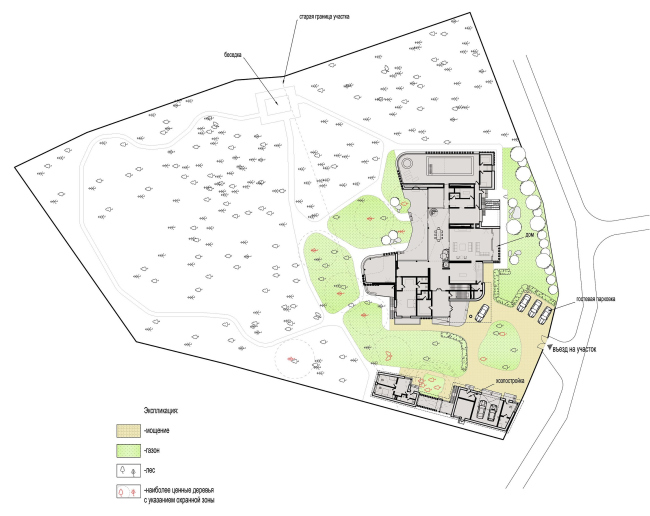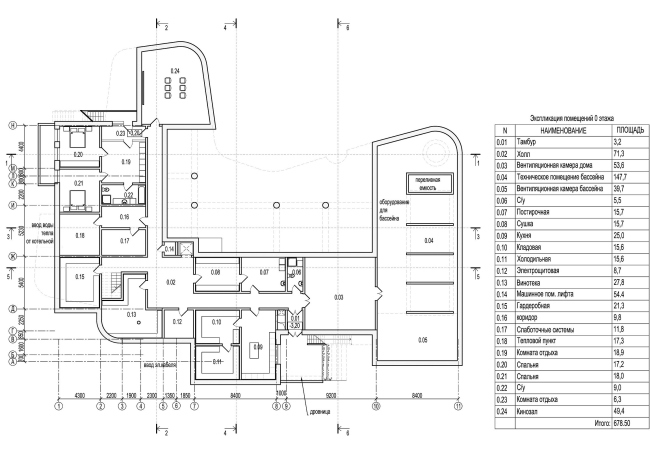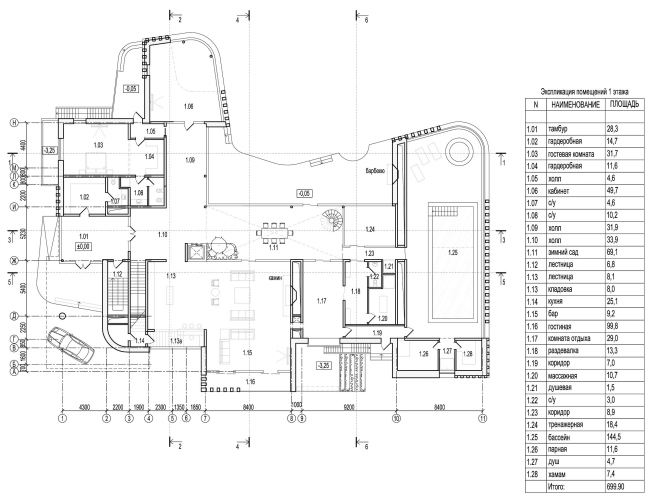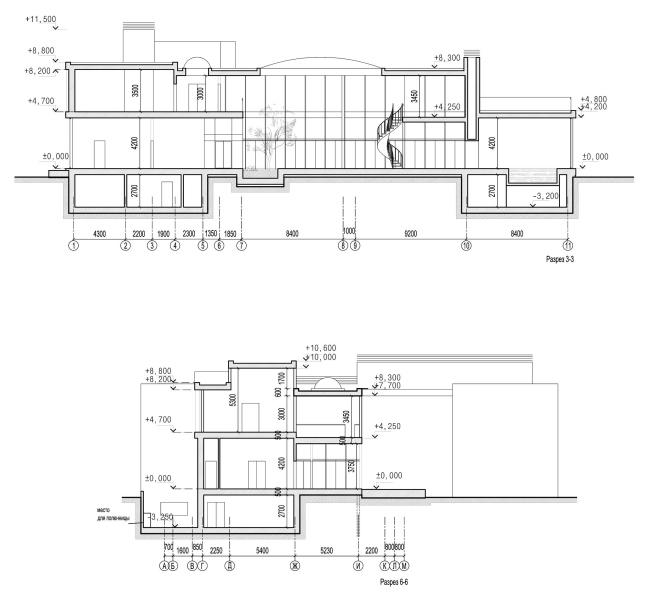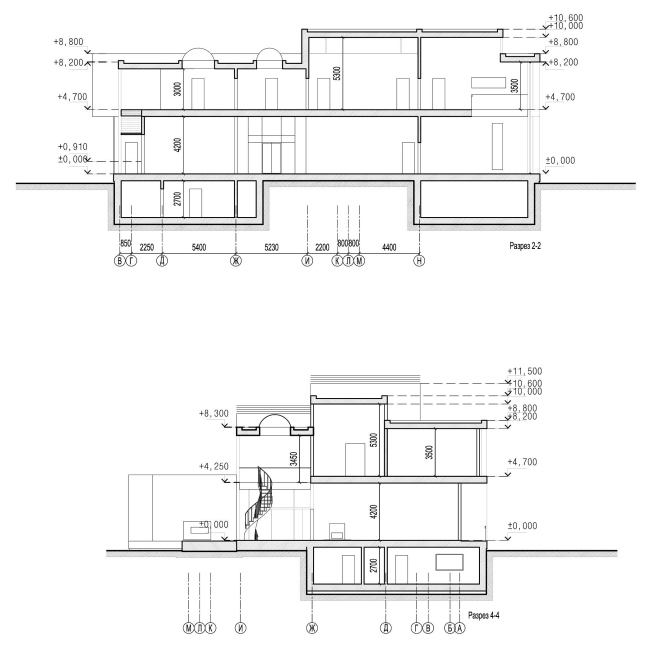 Arseny Leonovich,
Other Buildings:
Partner Architects of Archi.ru:
A Project from the Catalogue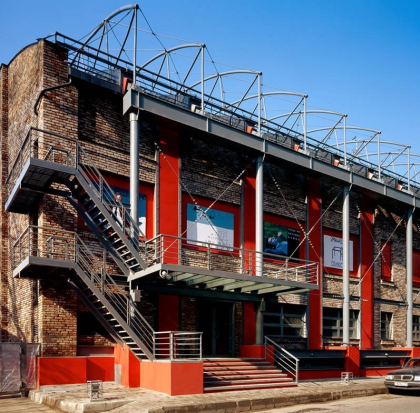 Michael Hazanov, Nikita Shangin, 2003 – 2005
Reconstruction of the State Centre of Modern Art, Zoologicheskaya str.
Buildings and Projects: New Additions