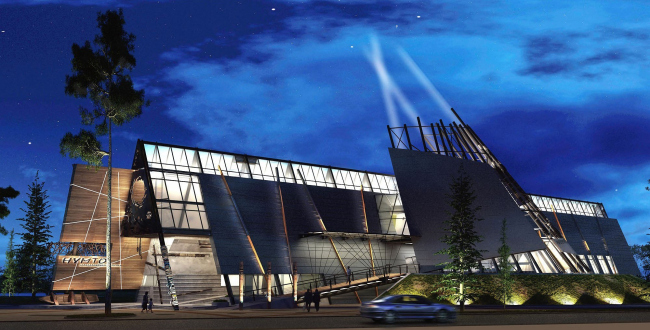 "Nuvi At" ecocentre (centre of specially protected natural sites)
"Nuvi At" ecocentre (centre of specially protected natural sites)
Design Team
architects: Lukomsky V.V., lukomskaya I.V., with participation of Lukomsky A.V., Morozov U.A.; constructors: Azarenko I.N., Tomilov N.A., Kapatsevich N.N.
Partners and Clients
building organization: OOO "SeverStroiInvest" (Nordbel) client: town of Beloyarsky authorities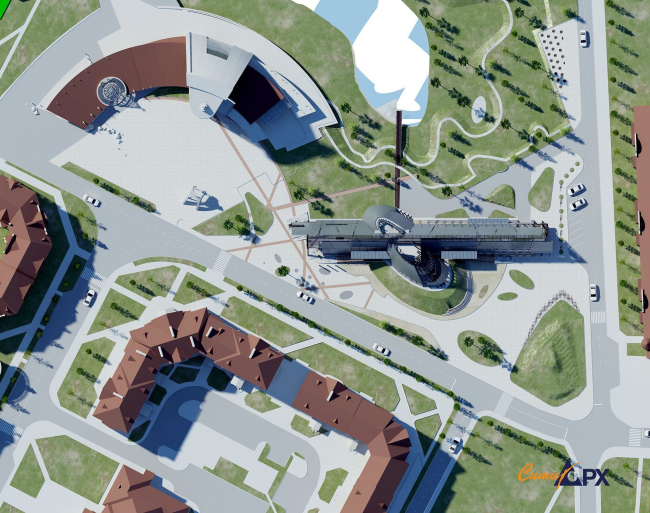 Archi.ru about this project:
23.11.2010
Anna Martovitskaya. the North ecology amulet
This year the center of specially protected natural territories "Nuvi at" in the city of Beloyarsky received a Golden Diploma at "Zodchestvo" in "Postroiki". The architect Valery Lukomsky put the two most remarkable symbols of indigenous peoples of the North in the composition of the building – the boat and the reindeer skin tent.
Originally the eco-center Nuvi am was a complex of facilities for the authorities of the unique natural park "Numto", but later they decided to add a museum and make there an exhibition devoted to the nature of the region, its traditional crafts, cul
... more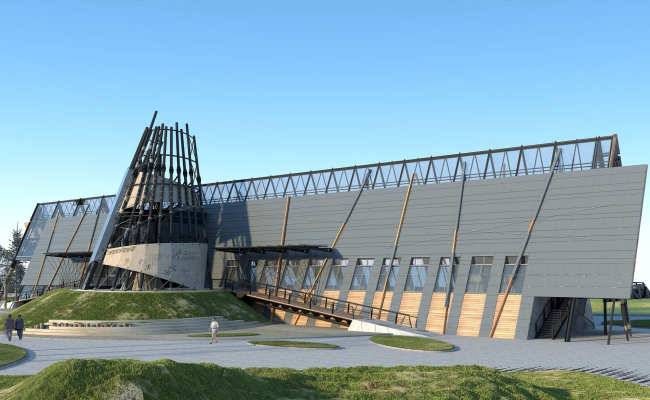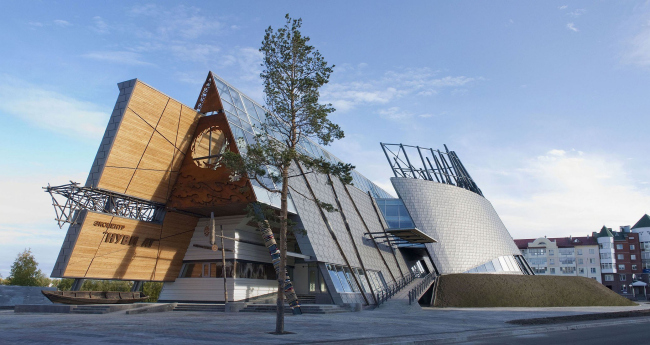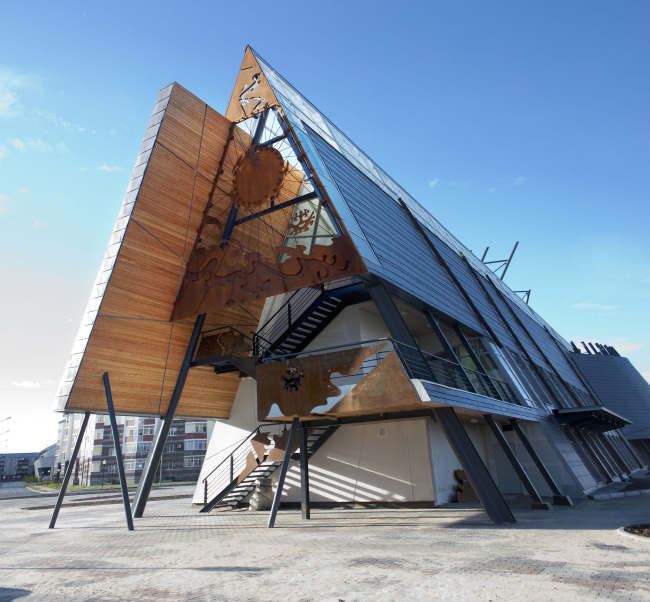 Partner Architects of Archi.ru:
A Project from the Catalogue
Buildings and Projects: New Additions