Treatment and recreation complex (êîðïóñ ¹2) of the Federal Heart, Blood and Endocrinology Centre in the name of V.A. Almazov of High-Technology Medical Care Federal Agency
Treatment and recreation complex (êîðïóñ ¹2) of the Federal Heart, Blood and Endocrinology Centre in the name of V.A. Almazov of High-Technology Medical Care Federal Agency


Design Team
architects: N.I. Yanvein (the head), N.A. Smolin (chief project architect), V.A. Romantsev, Y.V. Smolina, D.D.Nasonova, N.I.Poznyanskaya, M.S. Vinogradova, E.S. Loginova, M.O.Federov, T.E.Kruchkova, I.V.Britikov, P.A. Shlihter, T.A.Andreev, D.A. Gordina. Gief project engineer - E.V.Korepanov

Archi.ru about this project:
24.03.2010
Anna Martovitskaya. With surgical precision
The architectural studio "Studio 44" designed a new treatment and rehabilitation complex for one of the most well-known St. Petersburg medical institutions - Federal Heart, Blood and Endocrinology Centre in the name of V.A. Almazov. There will be conducted cardiac surgery and hemo transplantation. An uncommon architectural solution was found for a uniquely equipped center.
Despite the fact that the Heart Center occupies an entire city block, on its territory there left little room for construction of the third stage. The main building, resembling W and V letters put one on another, is located in the middle of the site.
... more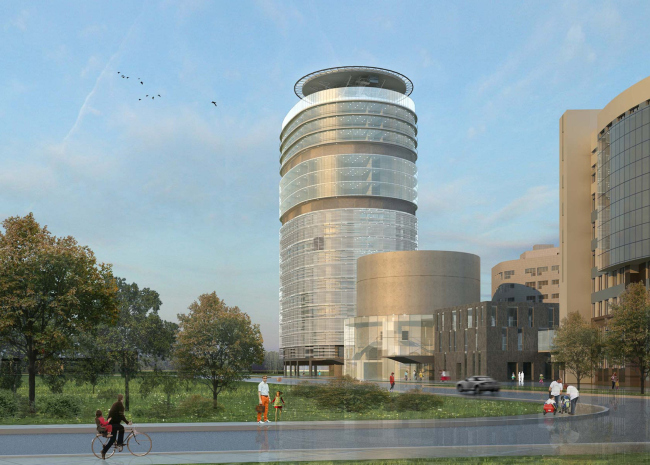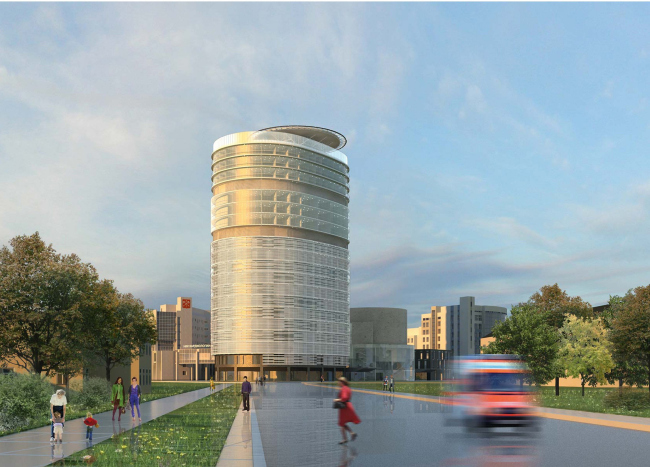 Nikita Yavein,
Other Buildings:
Partner Architects of Archi.ru:
A Project from the Catalogue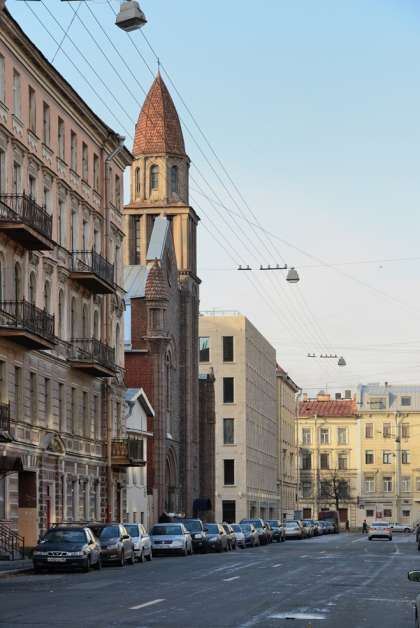 Evgeny Gerasimov, 2011 – 2013
Residential house in the Kovensky Side-street
Buildings and Projects: New Additions