Archi.ru Texts: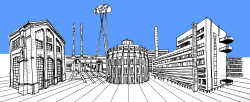 19.04.2018
In this issue, we talk to ten architects about how relevant/irrelevant the ideas of reconstruction and redevelopment are.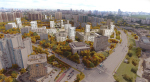 13.03.2018
In this issue, we are publishing the contest project of renovating city blocks 32, 33, 34, and 35 on the Vernadskogo Avenue by a consortium of OAO "Mosproject" and OOO "Ginsburg Architects".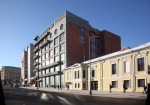 20.11.2017
Staying within the client's specifications, yet being meticulous about the details, Aleksey Ginsburg was able to give their original images back to the Dolgorukovykh-Bobrinskikh manor house on the Malaya Dmitrovka and the Sytin House on the Tverskaya Street. In this article, we are sharing what has been done, and how.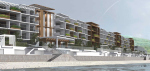 03.11.2017
In the city of Gelendzhik, "Ginsburg Architects" have designed a house over 250 meters long, making it at the same time visually discrete and putting an interesting spin on a few volumetric "resort" narratives connected with contemplation, sunbathing, and going for walks.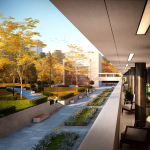 26.06.2017
The founder and CEO of Ginsburg Architects shares about the details of the plan for renovating the Narkomfin Building (which is about to begin), about the unique system of engineering lines that Moisey Ginsburg proposed for this building, about the necessity of extra survey of the place, and about the project of organizing the building's adjacent territory that providers for lowering of the driveway level.