Archi.ru Texts: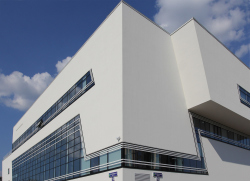 08.02.2023
The white health and fitness center, designed by Futura Architects at the entrance to St. Petersburg's New Piter residential complex, provides the developing area not only with functional but also with sculptural diversity, livening up the rows of the brick city blocks with the whiteness of its seamless facades, cantilevered structures, and dynamic inclined lines.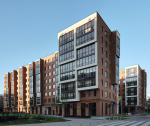 14.10.2022
For several years now, Futura Architects have been working with the "New Peter" residential area in the south of St. Petersburg. In this article, we are covering their most recent project – a house, in which the architects' architectural ideas peacefully coexist with the limitations of comfort-class housing, producing a "multilayered" effect that looks very attractive for this typology.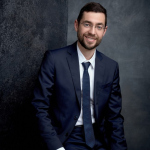 25.05.2022
Oleg Manov shares about how FURURA ARCHITECTS turned from a young architectural company to an established one: through being faithful to the idea of creating something new and unseen before, through architecture-related activities, through attention to drawings and models, and studying the relationship between new buildings and their surroundings.