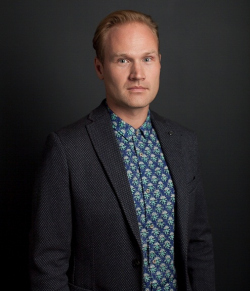 Anton Bondarenko

Leader of an architectural firm
Anton Bondarenko
information:
In 2003, Anton graduated from the Samara State Architecture and Construction University.

He started his career at the architectural company that was in fact run by his teachers, Pastushenko and Samogorov Architects, where he worked for eight years.

He contributed to design and implementation of the following projects in Samara:

– Holliday Inn Hotel;
– Reconstruction of one of the university buildings;
– "Cyril and Methodius Spiritual Enlightenment Center"
– and other housing projects and public buildings.

Since 2011, Anton has lived and worked in Moscow.

Within a few years, he has worked as the chief specialist, chief architect of the project, and still later on the deputy director of the architectural firm "Bureau 500".

Over this period of activity, Anton has come up with town planning concepts and designed a few housing projects that were built in Moscow:

– "Fili Grad" housing complex";
– The club housing project on the Kotelnicheskaya Waterfront.

Since 2015, in "APEX Project Bureau", Anton has worked as the chief architect of the project, and since 2016 – as the leader of the architectural studio.

APEX projects under construction:

– "Vander Park" housing complex;
– "Domashniy" housing complex.

Competition and awards:

– In 2007, still working for the Samara architectural firm, Anton won the "Crystal Daedalus" prize for the Holliday Inn project;

– Anton took part in one of the stages of the Zaryadye Park competition as a member of "Bureau 500".
Buildings and Projects:
Buildings and Projects Shown: 1
Archi.ru Texts: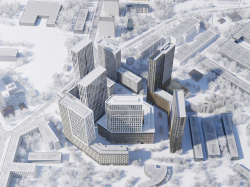 29.04.2019
APEX has headed the project of a large-scale residential complex in the north of Moscow, in which modern housing construction methods are combined with thought-out planning solutions, a recognizable image and an original landscaping concept.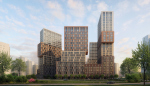 22.03.2018
On the crest of the Krylatskie Hills, a housing complex is being completed, unprecedented in its diversity of architectural solutions employed in its construction and in its constructional complexity. The answers to these challenges were found by the Dutch architects de Architekten Cie in collaboration with the Russian bureau APEX.