Dmitry Gusev
information:
Buildings and Projects:
Buildings and Projects Shown: 3
Archi.ru Texts: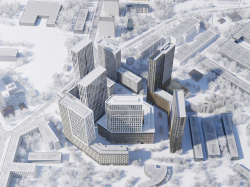 29.04.2019
APEX has headed the project of a large-scale residential complex in the north of Moscow, in which modern housing construction methods are combined with thought-out planning solutions, a recognizable image and an original landscaping concept.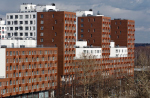 25.03.2019
The construction of the first stage of "Novokraskovo" housing complex has been completed. Two city blocks set quite a different rhythm to the surrounding territory of the settlement: the new complex comes in larger increments, yet at the same time it is more flexible and diverse – of the true urban type.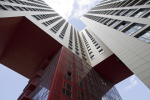 04.02.2015
A daring plastic play with the volume of a giant multi-apartment complex just outside of Moscow: a sophisticated silhouette, impressive views and a beautiful-looking reminder of the fact that avant-garde is our all.