Erick van Egeraat
information:
Erick van Egeraat
graduated from the Technical University of Delft, Department of Architecture, with honors in 1984. During his over 25 years of successful practice, Erick van Egeraat (Amsterdam 1956) built a highly diverse portfolio with ambitious and high-profile projects in the Netherlands, Europe and the Russian Federation. He has realized over 100 projects in more than 10 countries ranging from buildings for public and commercial use to luxury and social housing projects, projects for mixed use and master plans for cities and even entire regions. Each of these projects represents his very personal and expressive vision on architecture and urban development. Erick van Egeraat has won numerous renowned international competitions and most of his realizations, ranging from United Kingdom to Russia, have been awarded repeatedly.
Erick van Egeraat is highly proficient in solving complex matters, providing iconic solutions to the client's brief, while simultaneously striving for the optimal balance between costs, planning and quality of the construction. While he formulates unique architectural solutions for each individual project, his basic principles remain flexibility, sensibility and
sustainability
. His broad vision on sustainability includes the aim to create and maintain architecture with a timeless value. This vision manifests itself in buildings with a strong character that receive broad support and offer a high level of flexibility in use. By this definition, the designs of Erick van Egeraat are built to outlast largely the usual span of 30-50 years, thus resulting in a significantly lower social, economic and environmental burden and instead offer substantial added value.
Over the last ten years Erick van Egeraat has worked on more than twenty projects in
Russia
. Erick van Egeraat has, unlike most other leading foreign architects, been able to accomplish realization of his projects and designs. Besides striking and unique architectural solutions his works aims for a superior construction quality which surpasses the Russian standards. Award-winning designs of the Chess Academy in Khanty-Mansiysk and the Trade and Entertainment Center "Vershina" in Surgut serve as good examples, as well as the luxury apartments in Moscow. For over ten years Erick van Egeraat has proven emphatically that one can create and construct beautiful buildings in Russia and make them both affordable and profitable as well. He is convinced that beauty arises not as a result of imposing western or foreign ideas and values, but from an honest attempt to blend his personal international experience and expertise with Russian values. The architecture he creates this way is not just iconic but can be appreciated as new and lasting international additions to the existing cultural values.
Besides a large number of new and innovative designs (Designed by) Erick van Egeraat is presently working on several great buildings which are currently
under construction
, such as:
– Leipzig University, Aula & Auditorium, including interior, Germany
– Business Park Milanofiori, Masterplan and Lots B, C, D and E, Italy
– Mercury Tower, interior, Moscow, Russia
– Incineration Line, Roskilde, Denmark
– Erasmus University College, façade and interior, Rotterdam, The Netherlands
Buildings and Projects:
Buildings and Projects Shown: 1
Archi.ru Texts: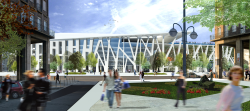 01.09.2015
Erick van Egeraat has brought forward an alternative proposal within discussion about construction of a museum complex in the Budapest city park.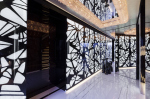 15.05.2015
Erick van Egeraat tried his hand at designing the interior of a luxury boat - and won a prestigious prize for it.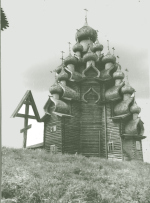 09.02.2011
Without question, reconstruction project of "Dinamo" stadium is one of the most discussed today. It is designed by workshop ¹ 19 of "Mosproekt-2" in association with Erick van Egeraat Architects, a Dutch architectural company.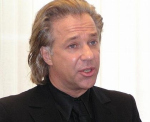 07.09.2008
Erik van Egeraat is one of participants of an exposition of Russian pavilion of XI Venetian architectural biennial