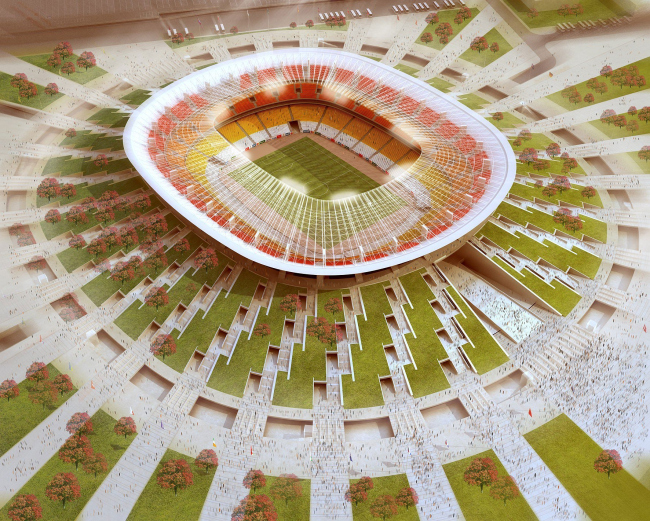 50 Thousand People Football Stadium in Nizhniy Novgorod
50 Thousand People Football Stadium in Nizhniy Novgorod


Design Team
Leader of the project: Nikita Yavein Architects: Yuri Ashmetyev, Darya Bazhenova, Maria Vinogradova, Ilia Grigoryev, Julia Dubeiko, Vladimir Zenkevich, Ivan Kozhin, Vladimir Lemekhov, Eugene Novosadyuk, Andrew Patrikeev, George Snezhkin, Ksenia Schastlivtseva, Ekaterina Tretyakova, Maxim Tsybin, Anton Yar-Skryabin Maquette: Jacob Itsikson Building engineer: Victor Maksimychev Cost estimator: Eleonora Shiryaeva
Partners and Clients
OVE ARUP AND PARTNERS INTERNATIONAL LIMITED (Great Britain) – Consultant on the issues "Compliance with FIFA and UEFA design requirements«, »Sports technology and lines of sight/view" and "Engineering Support", developer of the section "Engineering Support. Ecology. Resource Conservation" OOO NPO "MOSTOVIK" (Omsk, Russia) Developer of the section "Design Concepts" International foundation for promotion of stage technology development and ZAO "TDM" (Saint Petersburg, Russia) Developer of the section "Special technological systems and equipment"

Archi.ru about this project:
24.08.2012
Anna Martovitskaya. Hill of Fame
Among other cities, the list of possible candidates to host FIFA World Cup in 2018 includes Nizhniy Novgorod. For the famous Nizhniy Novgorod's "Strelka" ("Arrow", place where the Oka flows into the Volga), "Studio 44" has designed a stadium in the shape of man-made green hill topped off with a white cup.
The construction site is located on the left bank of the Oka right where it flows into the Volga , its total area being 45.5 acres . Today, this part of Strelka area is but starting to develop – from the southeast side it is bordered by the future
... more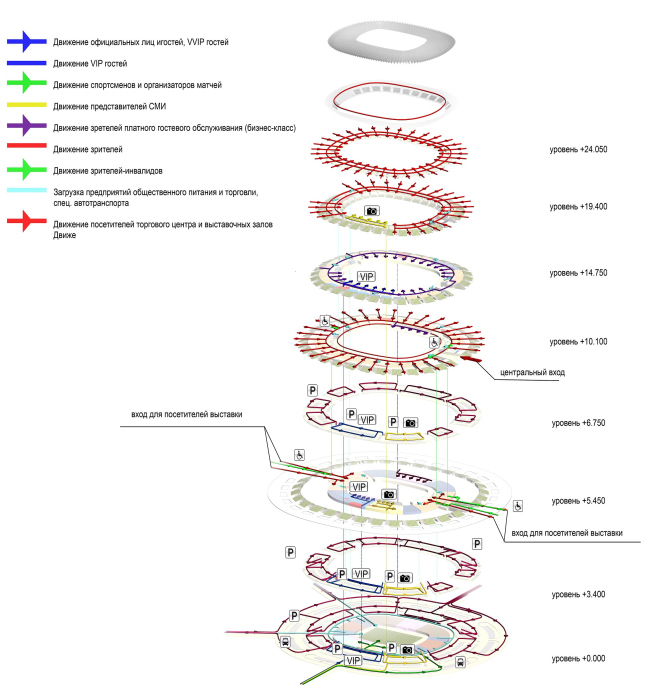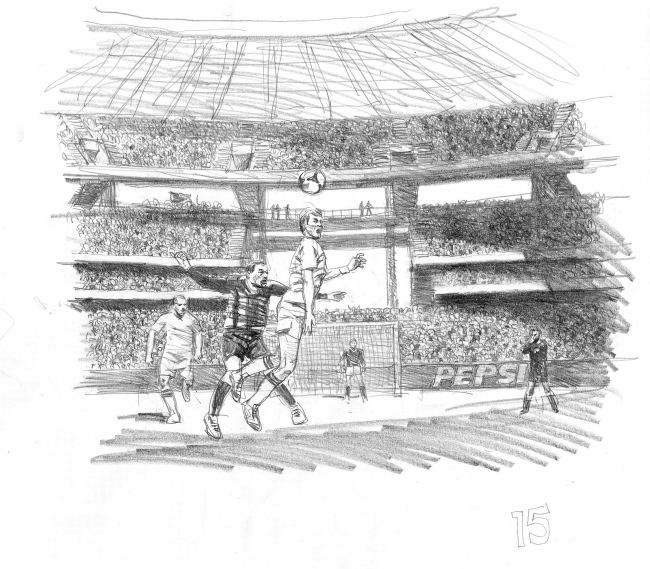 Nikita Yavein,
Other Buildings:
Partner Architects of Archi.ru:
A Project from the Catalogue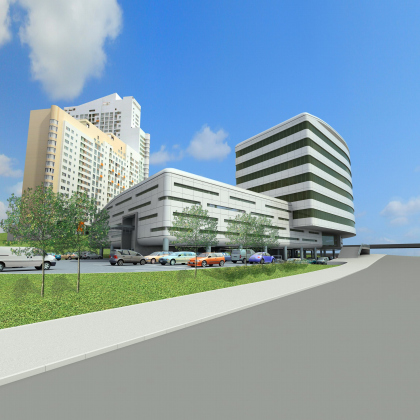 Boris Levyant, Boris Stuchebryukov, 2008
Retail and leisure centre on Leninsky prospekt
Buildings and Projects: New Additions