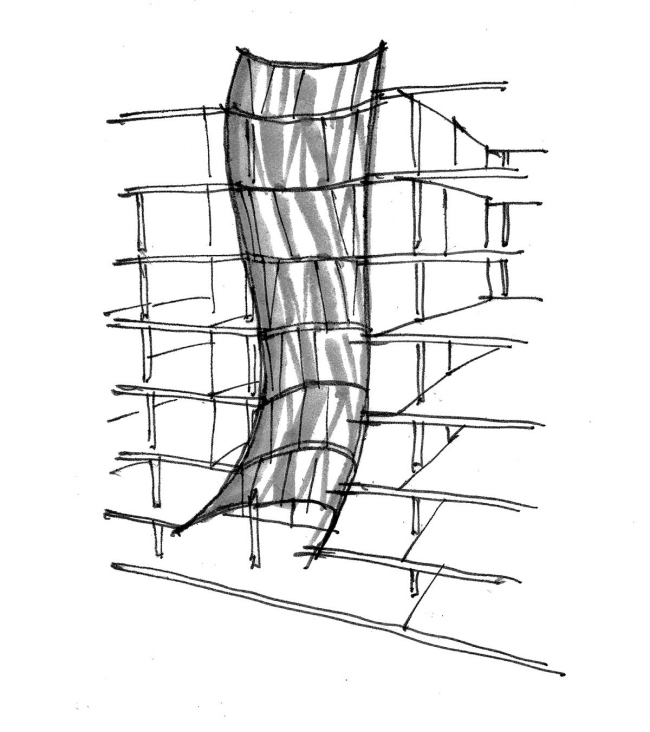 Office building reconstruction, Schepkina street
Office building reconstruction, Schepkina street
information:
status

project

date

2008 —2008

function

Office & Civic /

Office block

ïëîùàäü ïîäçåìíàÿ

3 931 ì2

Total Area

18 205 ì2

height

28,3

number of storeys

5-7



Design Team
Architects: A. Romanov, E. Kuznetsova, A. Yakovenko. In participation of: I. Pashkevich, B. Zaets
Partners and Clients
clients, partners: "R.G.I International Limited". Engineering/constructional sections: OOO «Finproekt»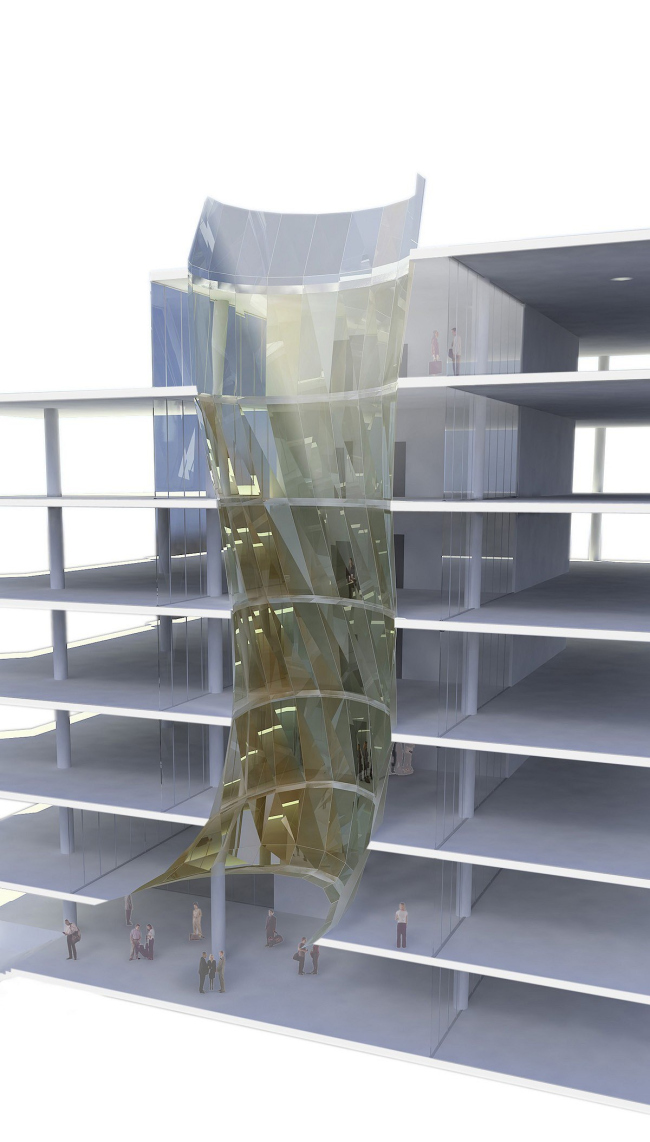 Archi.ru about this project:
18.08.2008
Natalia Koriakovskaia. The tamed whirlwind
Recently the architectural bureau ADM has been working on rather complex and unusual project – reconstruction of a commercial apartment building of the beginning of 20th century into ultra-modern "A" class office building. The main difficulty is requirement to save the historical façade while full changing of the "inside" according to the last technical requirements. Uniqueness is in treatment of "modern part", in the very core of which there is hidden curved and sparkling with different colors glass atrium.
The neoclassical commercial apartment building, constructed on the project of architect G. A. Gelrikh in the beginning of 20th century, is located in Schepkin street, which is parallel to Mira prospect. Later after the house got side constructions,
... more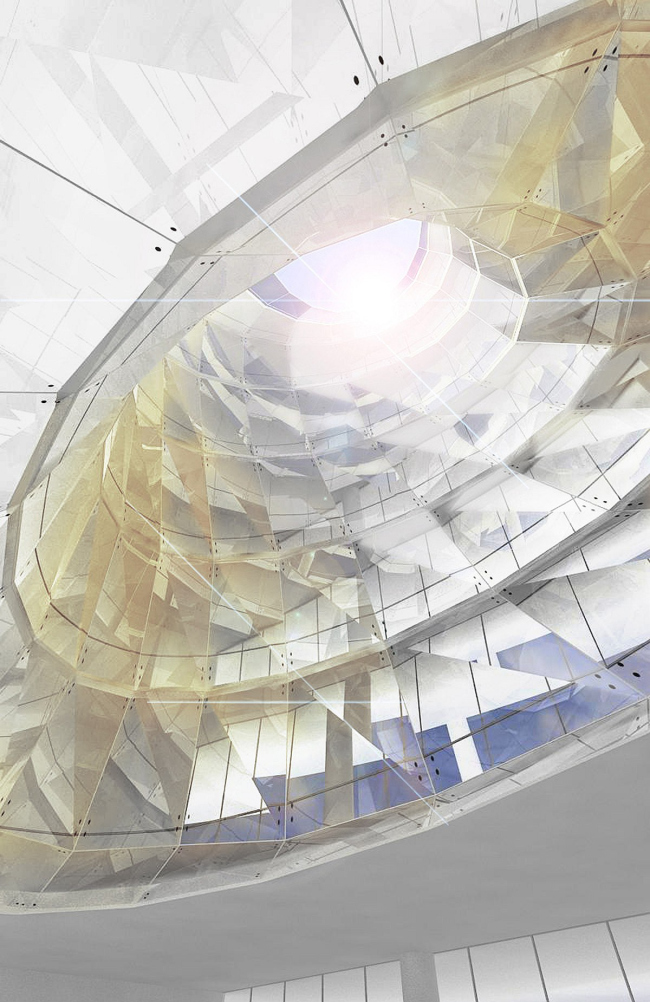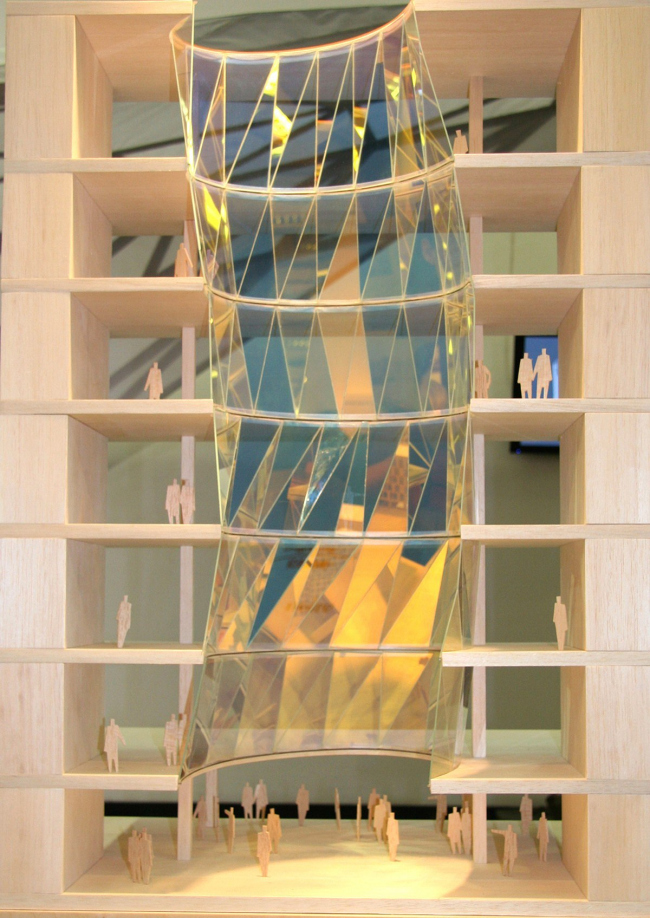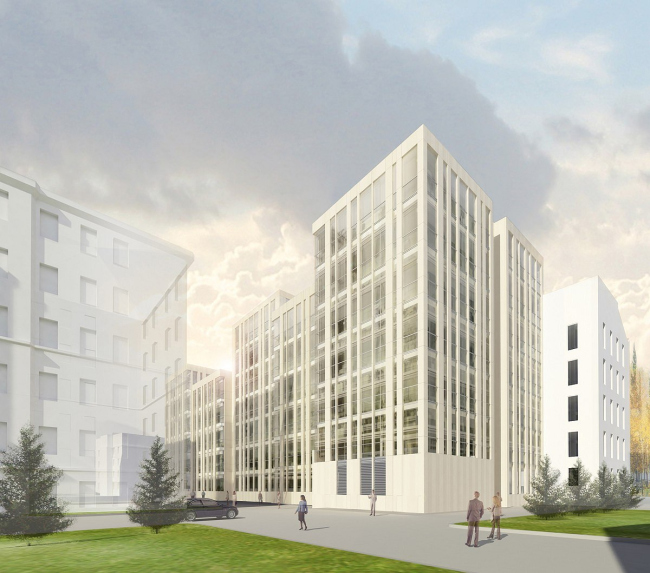 Andrey Romanov,
Other Buildings:
Partner Architects of Archi.ru:
A Project from the Catalogue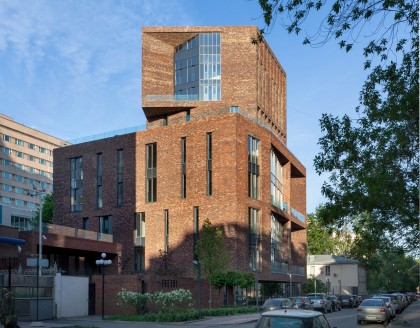 Sergey Skuratov, 2009 – 2014
Apartment building with the underground parking lot, Burdenko street
Buildings and Projects: New Additions