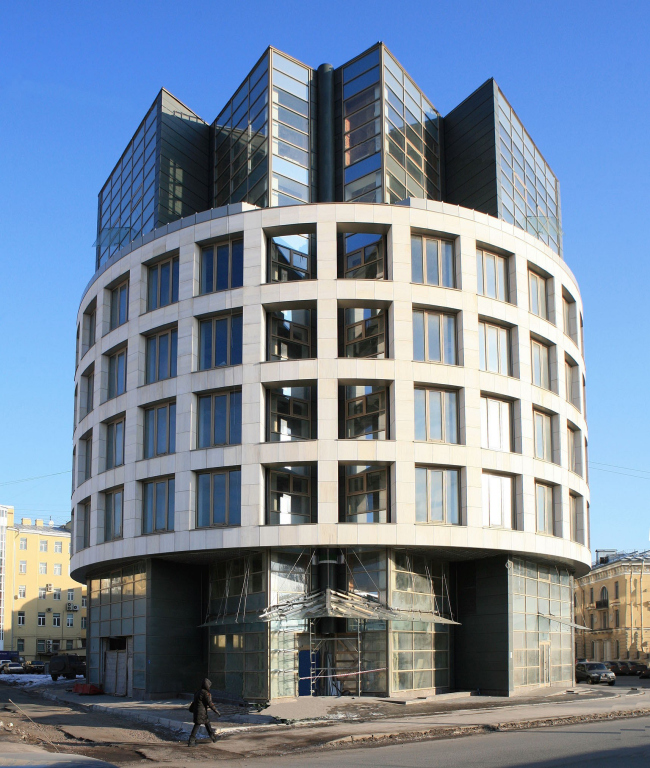 Office building on Telezhnaya street
Office building on Telezhnaya street
information:
status

building

date

2004 —2006 / 2006 — 2009

place

Russia, St. Petersburg
corner of Telezhnaya street and Chernoretsky pereulok

function

Office & Civic /

Office block

Public Area

1785,2 ì2

Total Area

2969,4 ì2

number of storeys

8


Design Team
architects: Nikita Yavein, Ekaterina Kobozeva, Peter Shlihter; constructors: Yury Bondarev, Irina Lyashko
Partners and Clients
client: OAO "Peterburgrekonstrukciya"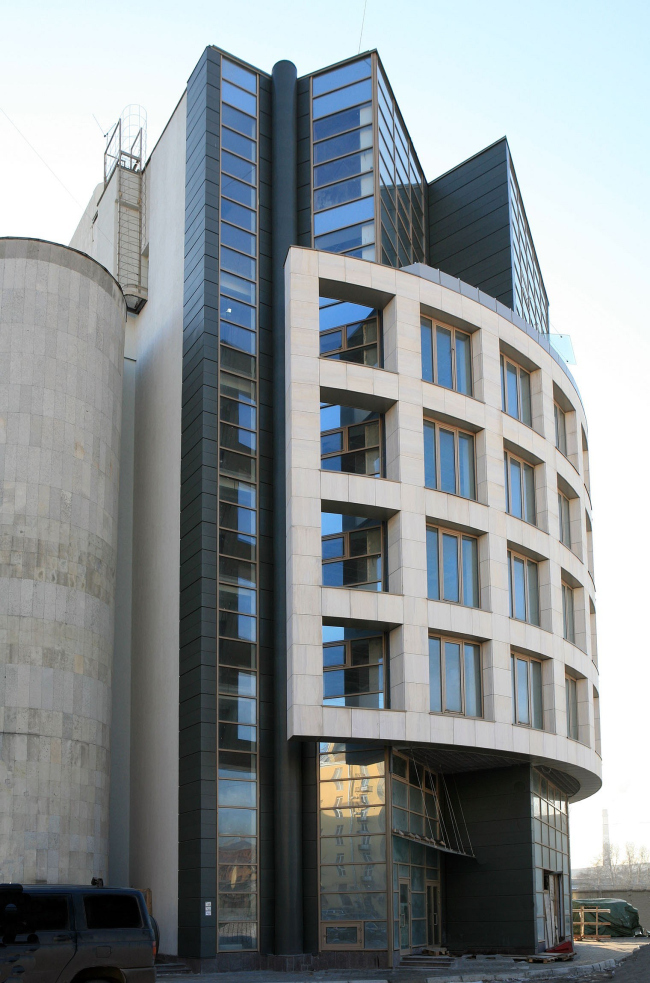 Archi.ru about this project:
28.01.2010
Anna Martovitskaya. Semispherical hinge
Last year the architectural workshop "Studio 44" completed construction of a new office complex in the very heart of St. Petersburg. It is hard to find a spare area in the density of streets neighboring to the Alexander Nevski Square, for this reason the business center was attached to one of the existing buildings. The new architectural hybrid became a new sight of Telezhnaya streets.
It is adjusted close by the production-service building of the Leningrad Metro, which had a solid concrete end. The architect had to design a construction harmonious being an independent building and extension of the existing complex. The architects
... more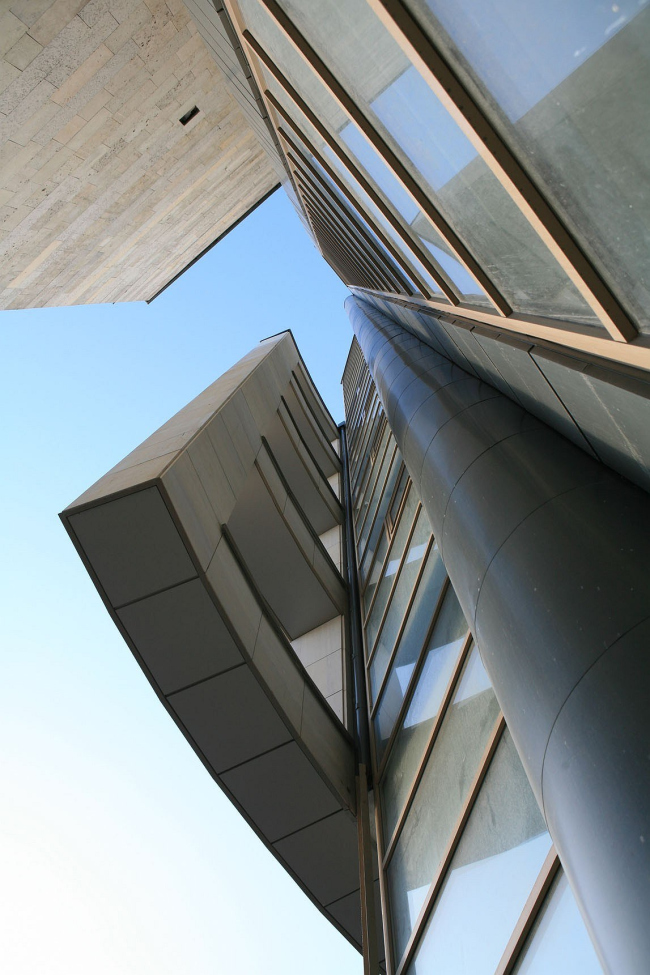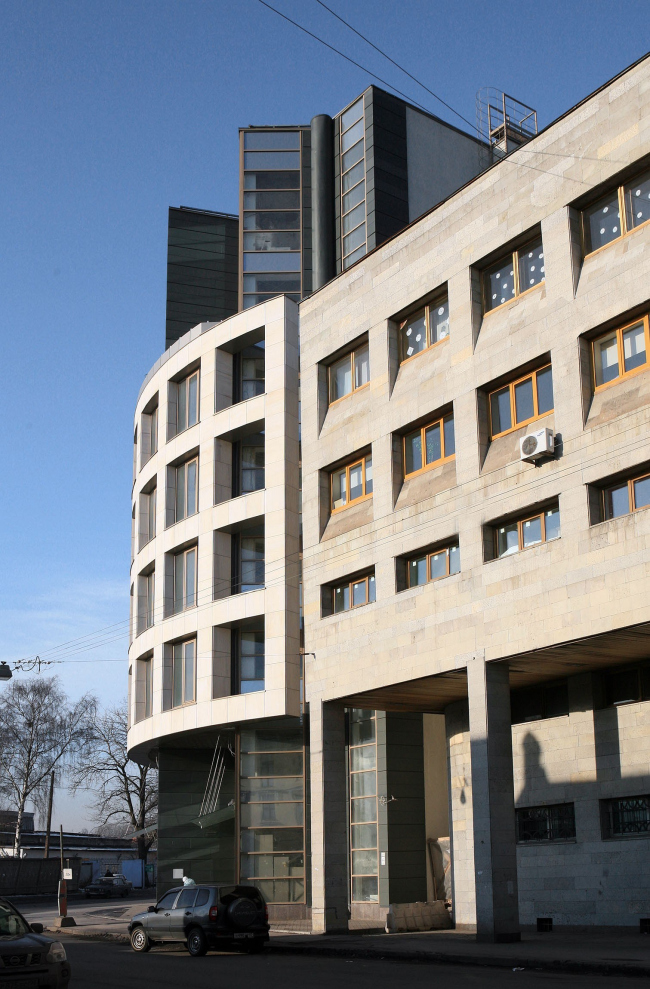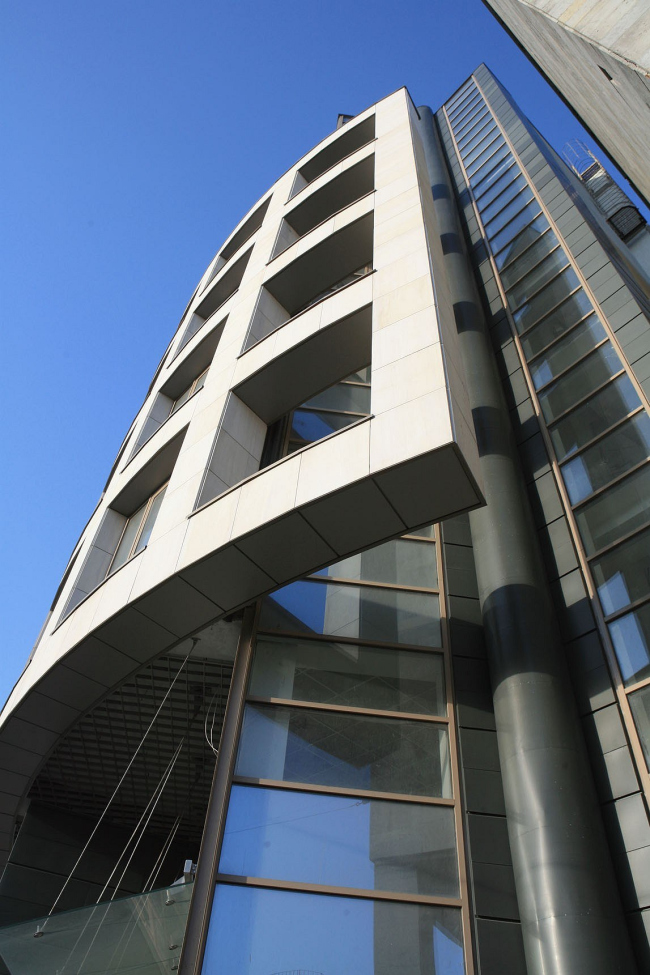 Nikita Yavein,
Other Buildings:
Partner Architects of Archi.ru:
A Project from the Catalogue
Buildings and Projects: New Additions