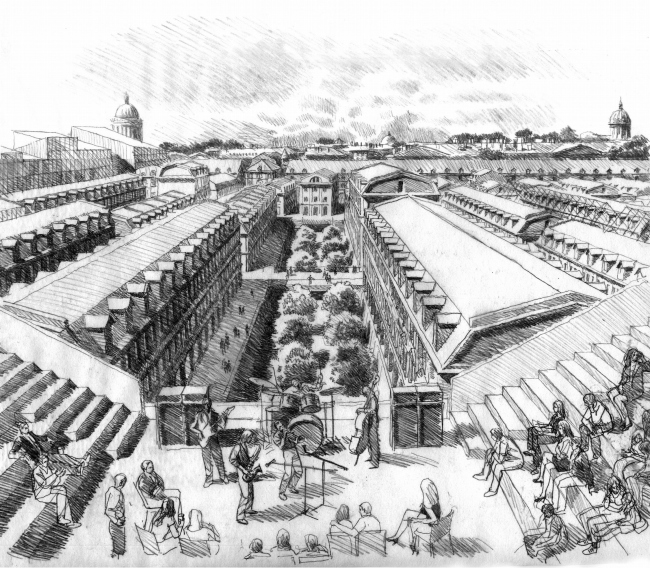 Multi-use public and business complex in Apraksinsky dvor, contest concept
Multi-use public and business complex in Apraksinsky dvor, contest concept
information:
status

project

date

2007 —2007

place

Russia, St. Petersburg
territory bordered by Sadovaya and Lomonosov streets, bank of Fontanka river and Apraksinsky pereulok

function

Mixed-use /

Mixed-use complex

Total Area

407482 ì2


Design Team
architects: Nikita Yavein, Oleg Yavein, Vladimir Zenkevich, Vladimir Lemehov, Natalia Arhipova, Sergey Aksenov, Georgy Snezhkin in participation of: Veronika Zhukova, Roman Kondrateva, Yana Reut, Ksenia Schastlivceva, Anastasia Skorik
Partners and Clients
client: OOO "INKOM"
project's developer: RURIC MANAGEMENT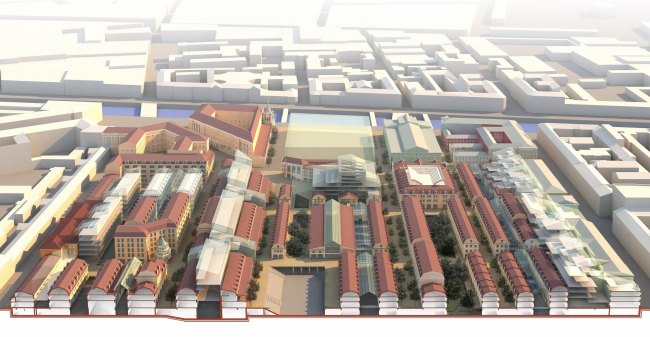 Archi.ru about this project:
29.10.2009
Anna Martovitskaya. The linear path of development
Contest on the reconstruction project of the famous Apraksin Dvor in St. Petersburg became one of the most famous in architectural life of 2007. Journalists readily covered opposition of the two major players of the game: Glavstroy and Russian Land development corporations. Must admit the concepts paled beside such factors and were rarely highlighted in media. While there were interesting project among them, including the one by "Studio 44". Their concept preserves the historical structure of Apraksin Dvor and enriches it with new features.
Contest on the reconstruction project of the famous Apraksin Dvor in St. Petersburg became one of the most famous in architectural life of 2007. Journalists readily covered opposition of the two major players of the game: Glavstroy and Russian Land d
... more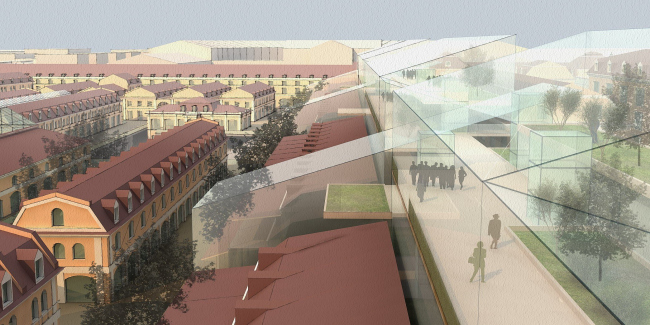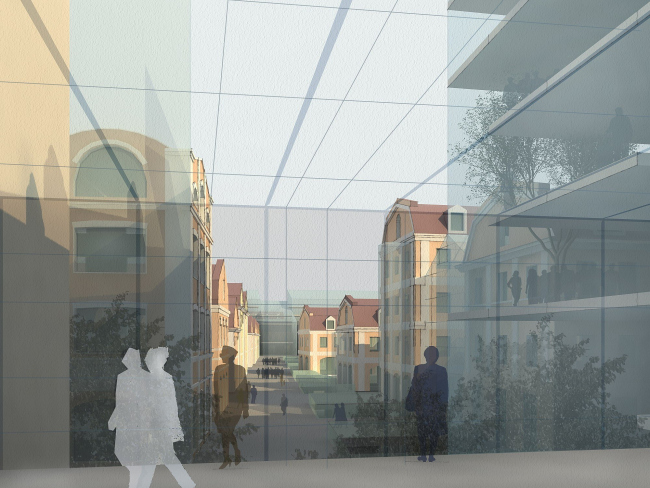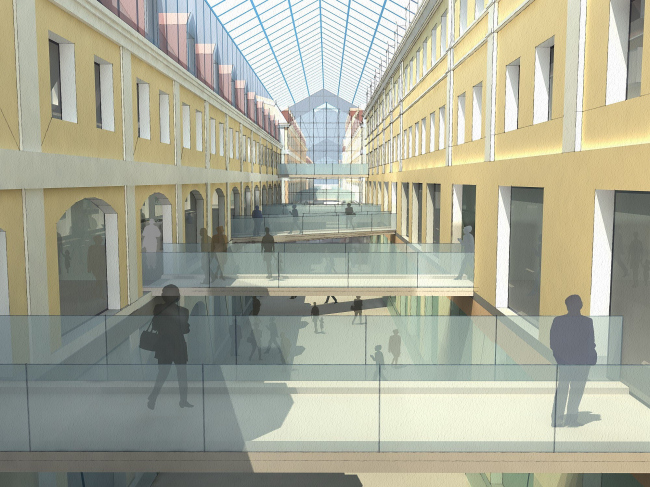 Nikita Yavein,
Other Buildings:
Partner Architects of Archi.ru:
A Project from the Catalogue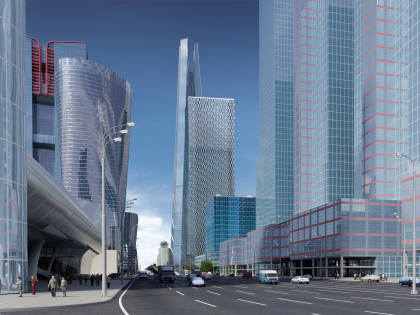 Boris Levyant, Boris Stuchebryukov, 2006
Multi-use administrative complex, 1st Krasnogvardeisky proezd, 12
Buildings and Projects: New Additions