Buildings and Projects:
Buildings and Projects Shown: 1
Archi.ru Texts: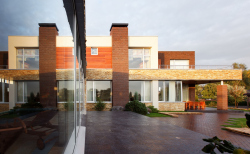 06.08.2013
In the settlement of Dubrovka, architect Roman Leonidov built "Oakland House" - a cottage the image and layout of which were developed under the motto "simplicity and tranquility".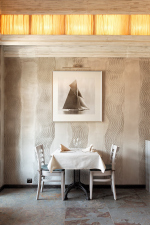 22.03.2011
The architects Anastasia Leonidova and Roman Leonidov have completed the interior project for the restaurant «Gastronomica Fish» - first gastronomic boutique specializing in fish dishes in Moscow.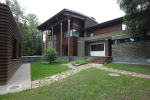 07.12.2010
"Roman Leonidov's Architectural Bureau" has constructed a house with an elegant semi-circular terrace in one of the cottage village nearby Moscow. Finished with wood and natural stone, it has a complex and dynamic composition, clearly showing that its owners prefer activity and diversity to austerity and laconism.