Oleg Karlson
information:
Buildings and Projects:
Buildings and Projects Shown: 4
Archi.ru Texts: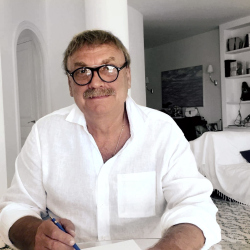 04.10.2018
The architect is speaking about his Facebook project in which he shares about frequent cases of "healing" private residences designed with mistakes of various degrees of severity.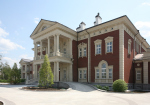 22.11.2012
In this issue, we present the project of an "English House" – a palace built by Oleg Carlson for a commissioner from Moscow region. The facades of the house simulate the image of a British country palace and serve to conceal a complex and intriguingly sophisticated multi-layer space behind them.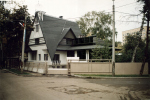 29.08.2011
This house in Moscow's "artist village" named "Sokol", with its unusual-looking roof, was built a few years ago by Vladislav Platonov ("Carlson & Co" development and construction company).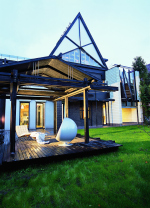 28.06.2011
The architect Vladislav Platonov (ACB "Carlson and K") built a black-and-white house in the famous ''Sokol" village of artists. Gifted with a memorable silhouette and bright appearance, the mansion, which the author calls the "Yin Yang", is creatively developing traditions of the development of this unique for a megapolis area.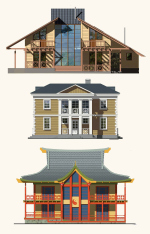 14.04.2011
Oleg Carlson built three wooden houses in Moscow's suburbs - all three having similar layouts based on one shared module. In spite of the similarity of the layouts and almost the same sizes, the houses look very unlike one another – one can even say that each of them represents once certain epoch in the history of architecture.