Nikita Yavein
information:
Nikita Yavein was born in Leningrad (St. Petersburg) in 1954 to the family of a prominent architect and theoretic of architecture, Igor Yavein. In 1977 N. Yavein graduates from Leningrad Engineering and Construction Institute (today it is Saint-Petersburg State University of Architecture and Civil Engineering), Department of Architecture. 1977-1989 Yavein works for various project companies of St. Petersburg as architect, then works as chief architect and the head of architectural group. In 1990, together with a number of associates he founds personal architectural studio which a few years later gets the name "Studio 44"
In 1994 there begins a new stage in the architect's career – he accepts the proposal for the committee chairman of state control, use and protection of monuments post. Years of this work were devoted to development and putting into effect the programs of saving and development of historic centre of St. Petersburg, restoration of the city's architectural heritage.
In 2003 N. Yavein leaves the post and focuses entirely on his architectural practice. Yet, he remains to be a notable social figure: he gives course of lectures in St. Petersburg Academy of Fine Arts; he is a board member of Union of Architects, Russian Federation, and its department in St. Petersburg. He takes part in work of a few scientific and social companies on issues of urban planning and saving of the city's cultural heritage. In 2001 N. Yavein was given the title of Honored Architecture of Russian Federation.
Buildings and Projects:
Buildings and Projects Shown: 10
Rank all Buildings and Projects / Nikita Yavein (61):
Archi.ru Texts: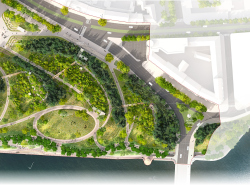 23.09.2020
The project of "Romantic Park Tuchkov Buyan", which was developed by the consortium of Studio 44 and WEST 8, and has won an international competition, combines sculptural landscape design and wooden structures, variety of spatial features and an eventful agenda, designed for diverse audience, with a beautiful and complex passeist idea of a palace park, meant to evoke thoughts and feelings.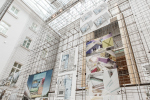 04.03.2020
Held in the General Staff building of the Hermitage Museum, the anniversary exhibition of "Studio 44" is ambitious and diverse. The exhibition was designed to give a comprehensive showcase of the company's architecture in a whole number of ways: through video, models, drawings, installations, and finally, through a real-life project, the Enfilade, which the exhibition opens up, intensifies, and makes work the way it was originally intended.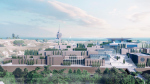 23.12.2019
Proposed by Nikita Yavein, the concept of a museum, educational, and memorial complex to be built in the city of Sevastopol avoids straightforward accents and over-the-top dramatics, interpreting the history of this place along with the specifics of its landscape, and joining the public space of the operated stairway and amphitheaters with an imposing monument.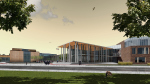 15.11.2019
On a challenging land site located in the Moscow area, Studio 44 designed the second stage of the Evgeny Primakov Gymnasium – a school with a powerful democratic message and architecture in the spirit of Italian rationalism.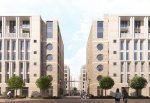 01.08.2019
Looking for an answer to the eternal question about what Saint Petersburg style is about, Studio 44 combined contextual allusions, modern paraphrase of the northern neoclassical architecture, and an alternative approach to the city block construction. The result is large-scale and integral.