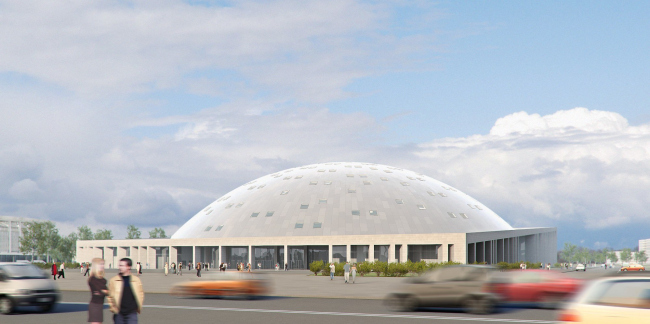 Athletic complex in Moscow district, St.Petersburg
Athletic complex in Moscow district, St.Petersburg


Design Team
concept: N.I. Javein, N.N. Arhipova, J.N. Ashmetev, M.S. Vinogradova, V.B. Ponomarev, V.A. Romantsev with participation of: S.I. Aksenov, G.S. Snezhkin; project: N.I. Javein, V.A. Zenkevich, N.A. Smolin, J.V. Smolina, N.I. Poznyanskaya, T. A. Andreeva, M.O. Fedorov, with participation of: M.N. Zamelova; constructors: D.P. Kresov, V.I. Gershtein.
Partners and Clients
client: Construction committee of the St.Petersburg government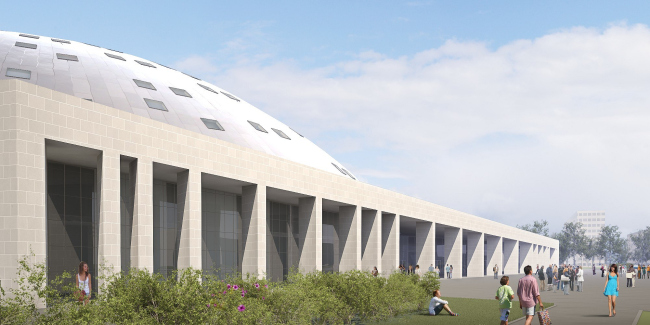 Archi.ru about this project:
10.05.2011
Anna Martovitskaya. Alignment of Planets… and Sport Stars
"Studio 44" Architectural Workshop developed the project for building an 18-thousand-square-meters-strong track-and-field sports center at Yuri Gagarin Avenue in Saint Petersburg. However, as often is the case, the material implementation was vastly different from the original idea.
The Petersburg Sports and Concert Complex on Yuri Gagarin Avenue is one of Saint Petersburg's most famous and imposing buildings. The majestic building of the SCC that can accommodate 25 000 spectators at a time, was designed by the architects N.Bara
... more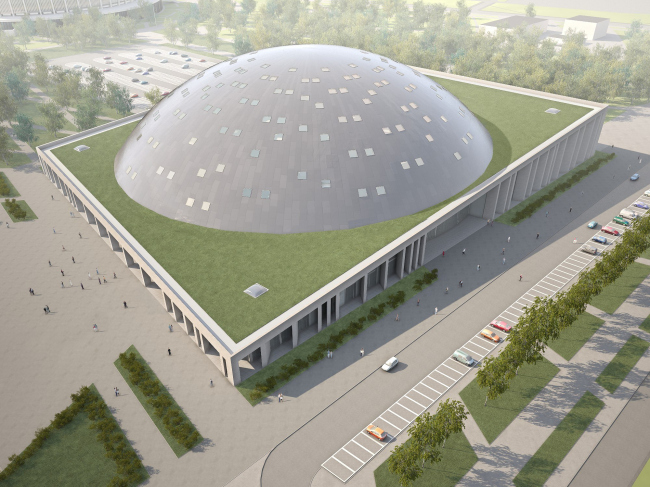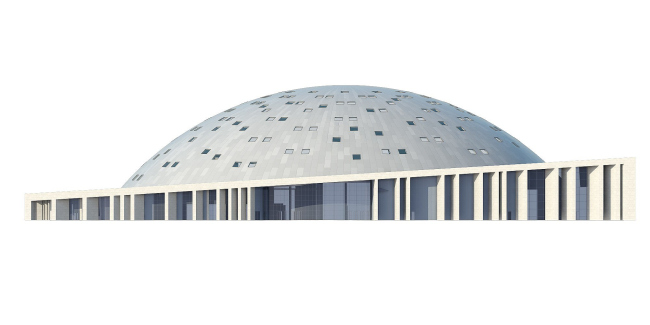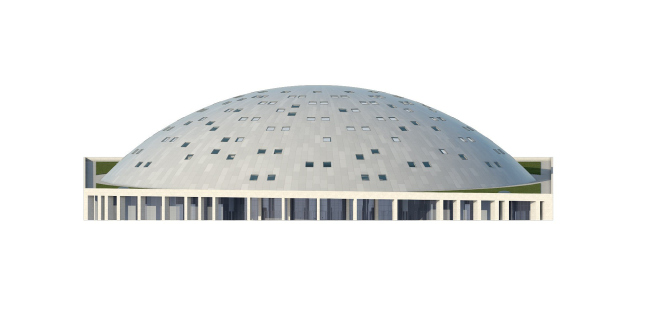 Nikita Yavein,
Other Buildings:
Partner Architects of Archi.ru:
A Project from the Catalogue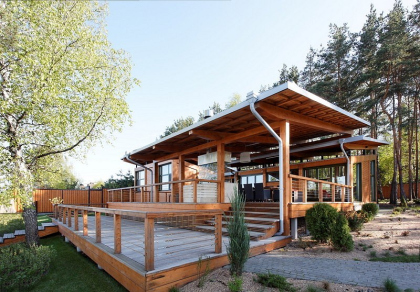 Roman Leonidov, 2011 – 2011
Guest House in Moscow Area
Buildings and Projects: New Additions