Architectural concept of the residential complex on Savvinovskaya embankment in Moscow
Architectural concept of the residential complex on Savvinovskaya embankment in Moscow
information:


Design Team
Head of the group of authors: Skuratov S.A. chief project architect: Skuratov S. A., Barklyansky A.S. architects: Asadov N.A., Bezverhy S.D., Obvintsev V.A., Chalov A.I., Guskova E.V., with participation of Borodin V.R. Model: Prokofeva A.M., Smirnova M.V.
Partners and Clients
OOO "Gardteks"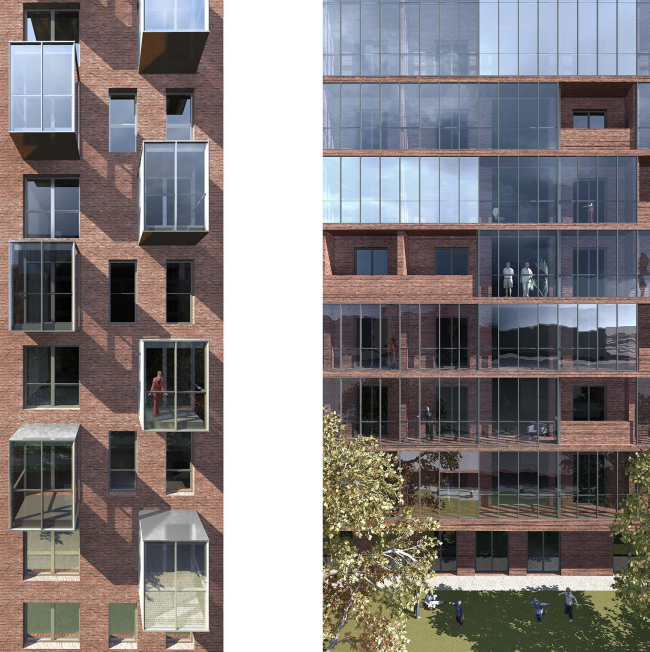 Archi.ru about this project:
02.11.2010
Anna Martovitskaya. Magnet of the esplanade
Savvinskaya embankment in "Hamovniki" district is one of the most prestigious places in Moscow in terms of location, transport accessibility and views. However, historically it has been built up with industrial facilities, only recently they started to construct apartment buildings there. One of such complexes will be constructed in the place of "Gardteks" spinning and weaving factory. Earlier this year there has been held an architectural contest, with such participants as TPO "Reserve", "Sergey Kisselev & Partners", "Sergei Skuratov Architects» and "Bogachkin and Bogachkin". Speaking about the contest results we start with the project by Sergey Skuratov, who made an impressing two-level esplanade the centre of the residential complex composition.
Sergey Skuratov said that at first view he was so impressed by the dullness of the territory that he realized he was going to design not only an elite housing but mainly an urban area functionally and aesthetically adequate to its location and a mode
... more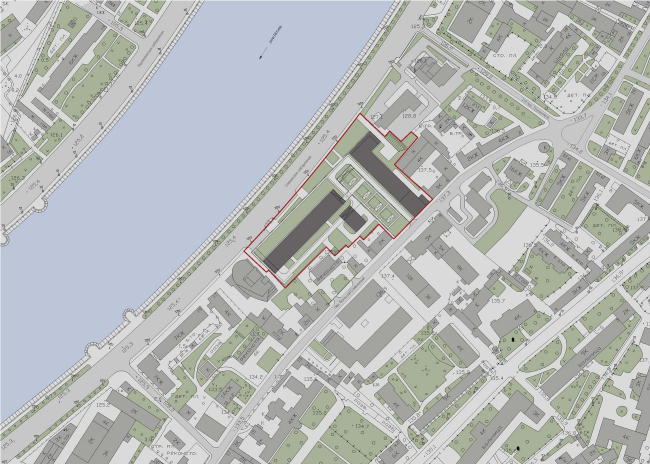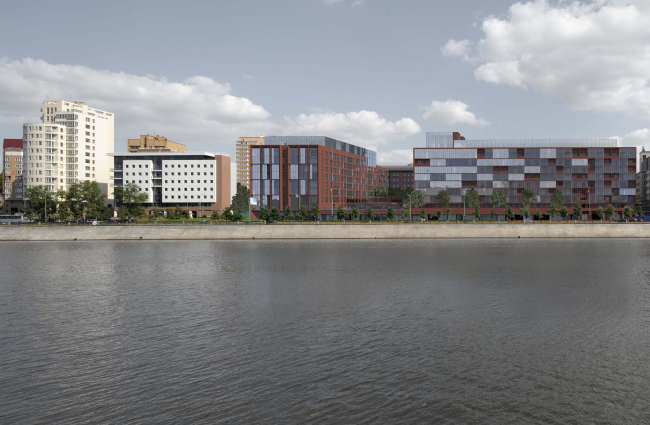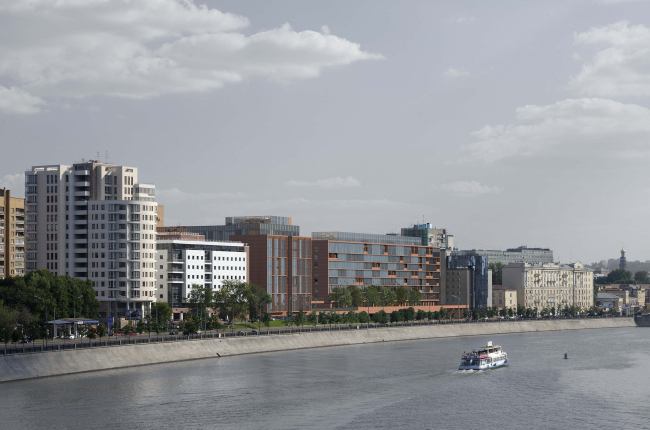 Sergey Skuratov,
Other Buildings:
Partner Architects of Archi.ru:
A Project from the Catalogue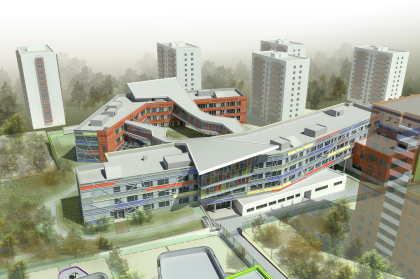 Anton Nadtochiy, Vera Butko, 2007 – 2009
Educational complex which includes high school and the two kindergartens, Schukino
Buildings and Projects: New Additions