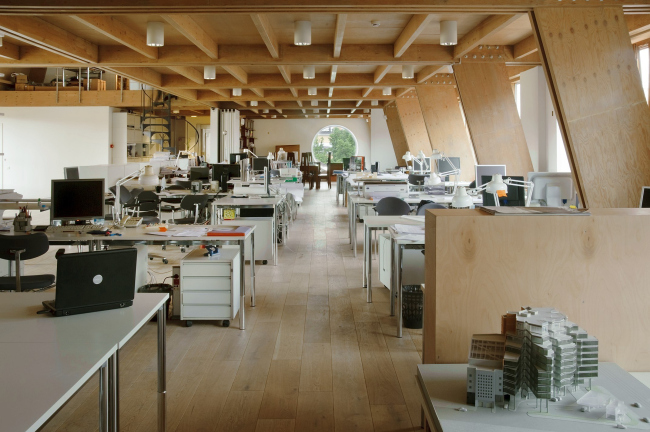 "Studio-44" office
"Studio-44" office


Design Team
Architects: Nikita Yavein, Vasily Romantsev, Tatyana Sologub, Georgy Snezhin, Kseniya Schastlivtseva; Constructor: Dmitry Yaroshevsky
Partners and Clients
contractor of building: OOO "Gradstroi"

Archi.ru about this project:
25.11.2009
Anna Martovitskaya. Brigantine spreads sails
In May "Studio-44" got a new office, a 3 storey building in Manezhny pereulok, with a built-up 2 level mansard. It is significant for its interior with bare interior rafter system of glued wood. Critics have already compared it to an inverted Viking boat. The project received the Bronze diploma at "Zodchestvo-2009" festival.
Manezhy pereulok joins Preobrazhenskaya Square, the famous Spaso-Preobrazhensky Cathedral of Vasily Stasov, Vosstaniya street. The building number 3 is just a hundred meters away from the empire cathedral. This made the impact on exterior of the buil
... more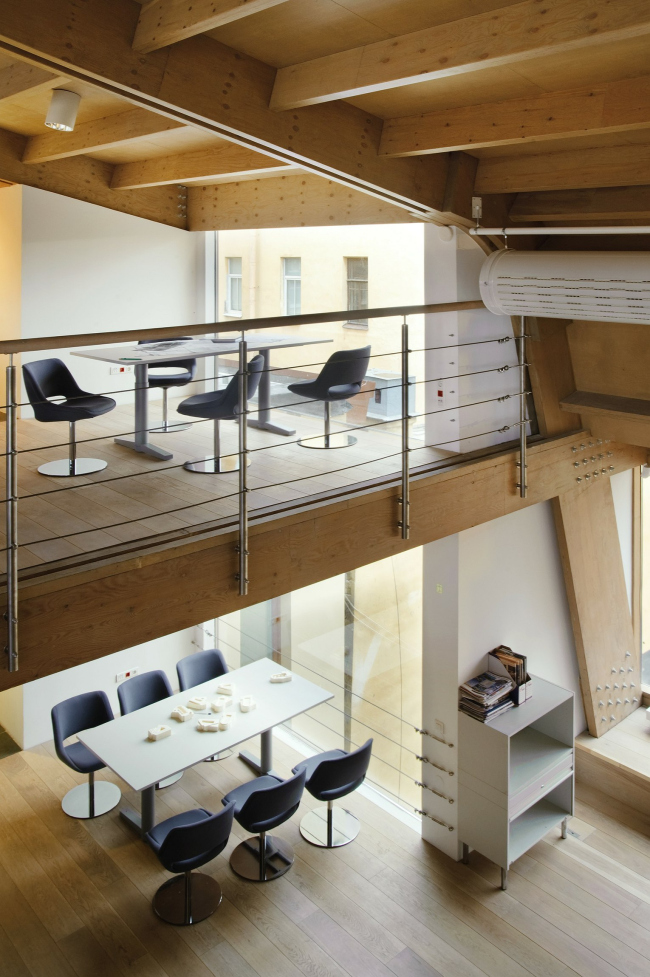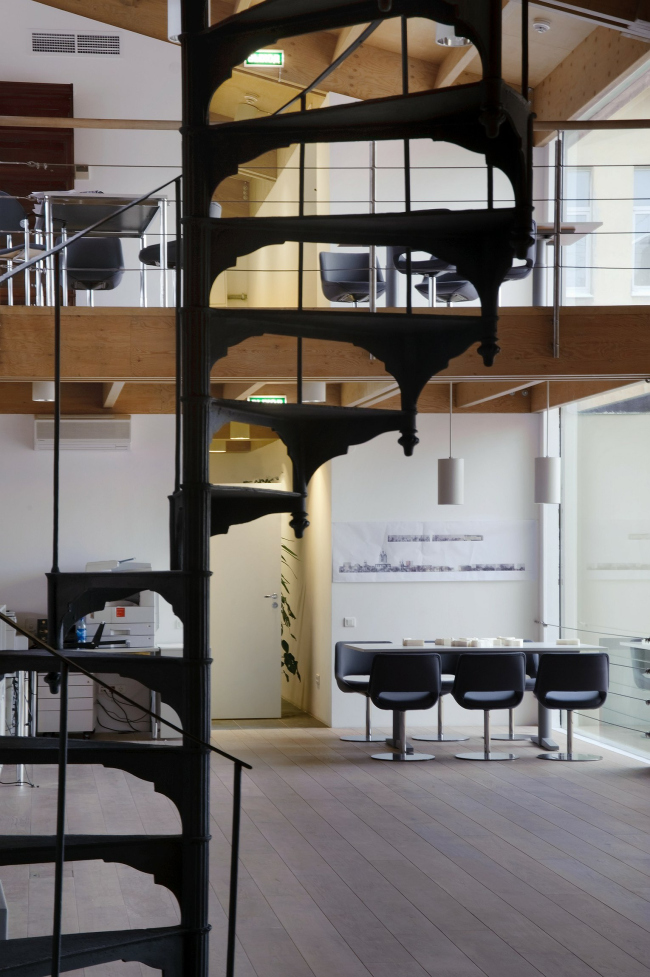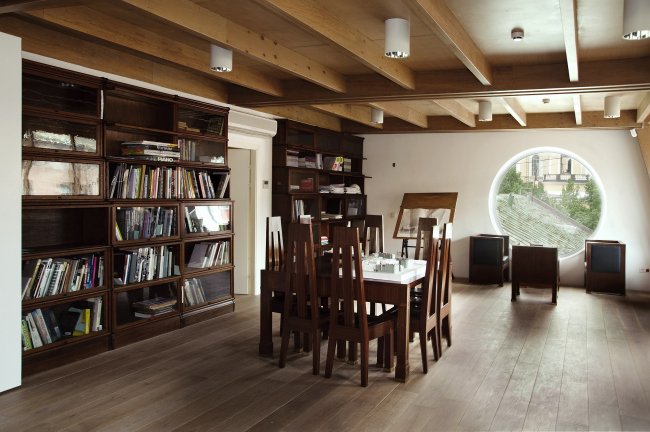 Nikita Yavein,
Other Buildings:
Partner Architects of Archi.ru:
A Project from the Catalogue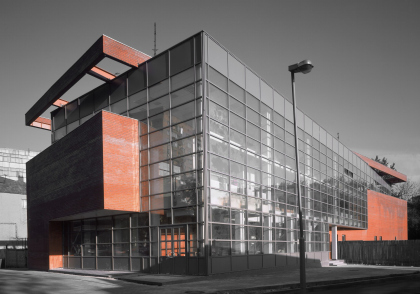 Nikolas Lyzlov, 1999 – 2000
Store on Bolshaya Semenovskaya street ("Pokrov most" ["Pokrov bridge"])
Buildings and Projects: New Additions