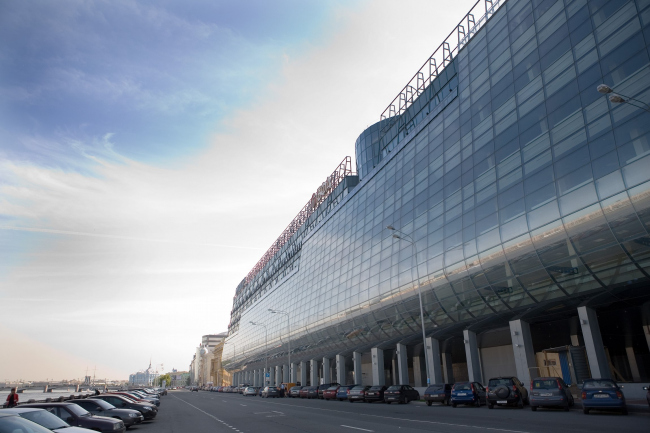 Business centre "Linkor", St.Petersburg
Business centre "Linkor", St.Petersburg


Design Team
architects: Nikita Yavein, Valery Kulachenkov, Vladimir Lemekhov, Pavel Sokolov in participation of: Tatyana Vasileva, Olga Volkova, Mariam Zamelova, Dmitry Kosov, Tatyana Sologub, Varvara Hmeleva; constructors: Oleg Kurbatov, Vladimir Ioffe
Partners and Clients
client: ZAO "Petrovsky Trade House"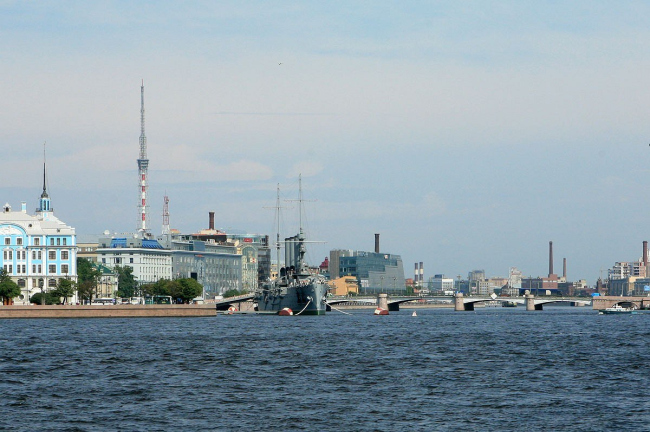 Archi.ru about this project:
07.08.2009
Anna Martovitskaya. "Linkor", more "Linkor"!
In the end of 2007 "Studio 44" architects built the A-class business center named " Linkor " nearby the most revolutionary symbol of St. Petersburg - "Aurora" cruiser. This complex is a lot like a ship and was built using the most innovative materials and technologies. It is reasonably seen together with "Aurora" – it is so unique and progressive, that it seems a revolution in office architecture of the city on the Neva is inevitable.
According to the head Studio 44 by Nikita Yaveyn, Linkor for sure has its naval character due to Aurora and to the located nearby Nakhimovsky naval collage, but it was the client who wanted to build a bank and compared it to a reliable ship, which "s
... more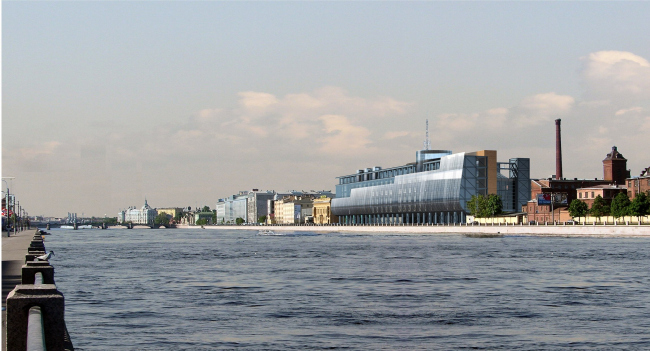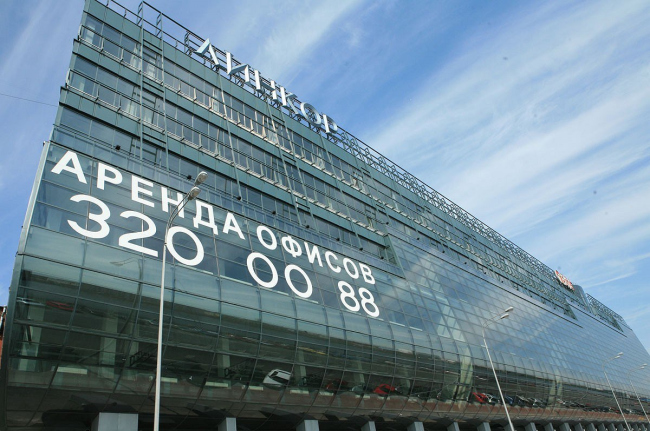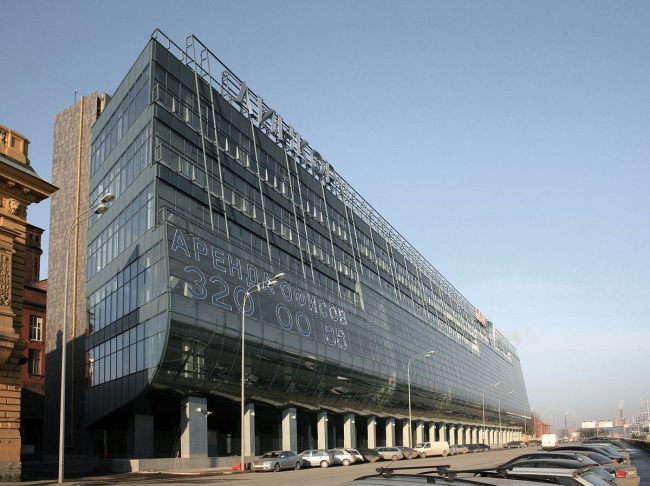 Nikita Yavein,
Other Buildings:
Partner Architects of Archi.ru:
A Project from the Catalogue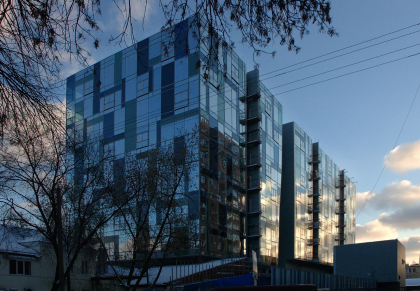 Alexander Skokan, Valery Kanyashin, 2005
Residential complex «Panorama»
Buildings and Projects: New Additions