Daniil Katrichenko
information:
Archi.ru Texts: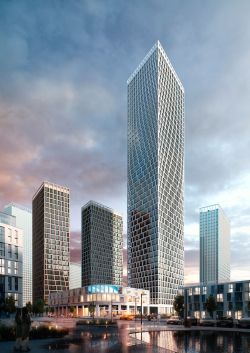 07.11.2022
In the housing complex Sydney City, which FSK Group is building in the area of Shelepikhinskaya Embankment, Genpro designed the central city block, combining parametric facades and modular technology within its architecture.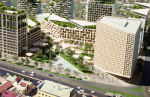 30.10.2021
Designing a residential complex for Tashkent, GENPRO is turning to traditional architecture and modern trends, aiming at emotionality and efficiency: the panjar window lattices and mishrabias are neighboring on vertical greenery and parametric ornaments, while the theme buildings do on a cotton alley and an oriental bazaar.
30.04.2021
Created by Genpro, this software allows you to generate within half an hour dozens of development and construction options in accordance with the set parameters. At the same time, however, being more focused on the technical aspects, the program does not exclude creative work, and can be used by architects for preparing projects with a subsequent data export to AutoCAD, Revit, and ArchiCAD.