Vladimir Kovalev
information:
In 2003, Vladimir Kovalev graduated from Moscow University of Civil Engineering. Since 2003, Vladimir has been working in the Research and Development Institute for Foundations and Subsurface Structures named after Nikolai Gersevanov. In 2006, Vladimir Kovalev passed Ph.D. defense in the field of bases, foundations, and soil mechanics. Vladimir is the coauthor of the revised edition of Construction Rules and Regulations 2.02.01-83* "Foundations of Buildings and Structures" (2010, 2016), and monographs "Shallow Foundations" (2009), "Foundations on Subsiding Soil" (2012), "Foundations on Made Ground" (2015).

Vladimir Kovalev is the founder and CEO of "OLIMPROJECT" Group (2006). Vladimir takes a direct part in all the company's project at the "architectural concept" stage. He is the author of the projects:

• An office and apartment complex of the "Park of Legends" multifunctional complex;
• A housing project at the Ozernaya Street, 35;
• A housing project at the Mikhailova Street, 31;
• A housing project at Kashirskoe Highway, 74;
• A club residence at the Ostozhenka Street, 12;
• The apartment complex «Loft Garden» at the 2nd Rybinskaya Street, 13.

Archi.ru Texts: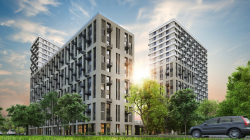 12.12.2017
The housing project at the Mikhailova Street skillfully uses the benefits of its surroundings to the advantage of its future residents, exploring numerous fashionable trends of today: the façades are meticulously elaborate, and the public spaces are well thought out from the standpoint of both city people and the residents of the complex.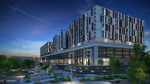 08.11.2017
A multifunctional complex with apartments, an office center, a shopping gallery, a multilevel parking garage, and a new city square is being built on the basis of the former body shop of the ZIL plant, the largest building of the former automobile plant.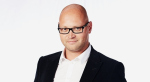 12.09.2017
An interview with the founder and president of "Olimpproekt" Vladimir Kovalev about his company being a "smart machine", its main asset a team of like-minded people.