Anton Ladygin
information:
Archi.ru Texts: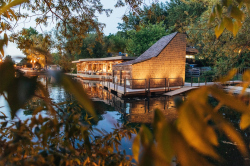 12.07.2018
In the Gorky Park, the Maly Golitsynsky Pond has been landscaped upon the project developed by "People's Architect". The place got deck-type embankments and a centerpiece of local importance – a floating pavilion for the swans to live in.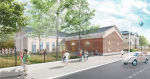 19.03.2018
The team of "People's Architect" has developed a project of restoring the Manège in the town of Zvenigorod. The building will recover its historical form; then it will host the Zvenigorod museum of history and architecture, enriched with the functions of a cultural and community center.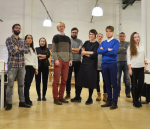 26.01.2018
An interview with the founders of "People's Architect" about the benefits of working in a small team, about the pluses of an interdisciplinary approach and about the influence of the cultural environment on the life of standard-construction neighborhoods.