A-Len
information:
About Firm:
The architectural bureau "A.Len" headed by Sergey Oreshkin (founded in 1991) provides a complete range of services on architectural design and obtaining the appropriate permissions and approvals for housing projects, public buildings, industrial facilities, reconstruction of the interiors of public and private buildings, and performing the author supervision over the construction. The company is notable for a high percentage of implemented projects, both in Saint-Petersburg and in other regions of the Russian Federation.

A.Len has a vast experience of working with the leading design and architectural companies from Austria, Great Britain, Germany, and Sweden.

Many of the company's projects were awarded prizes and diplomas.

Currently, the company includes more than eighty employees.

The company management:

Sergey Oreshkin - founder and C.E.O
Renata Andreeva - head of the architectural department, chief architect of the project
Alexander Weiner - chief engineer of the project
Buildings and Projects:
Buildings and Projects Shown: 14
Rank all Buildings and Projects / A-Len (14):
Archi.ru Texts: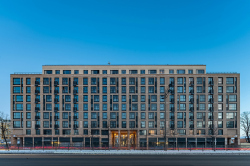 21.05.2021
In this issue, we are examining the second major block of the "city within a city" Ligovsky City complex, designed and built by A-Len, and combining several trends characteristic of modern urban architecture.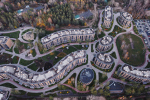 26.03.2021
Five different projects designed by A-Len filmed from a height: what we can learn from drone footage.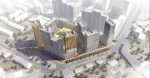 11.12.2020
A-Len has developed and patented the "Perfect Apartments" program, which totally eliminates "bad" apartment layouts. In this article, we are sharing how this program came around, what it is about, who can benefit from it, and how.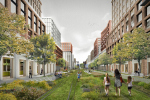 02.10.2020
In their project of the third stage of "Ligovsky City" housing complex, located in the industrial "gray" belt of Saint Petersburg, the KCAP & Orange Architects & A-Len consortium set before themselves a task of keeping up the genius loci by preserving the contours of the railroad and likening the volumes of residential buildings to railroad containers, stacked up at the goods unloading station.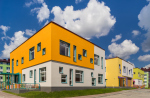 06.07.2020
The new successful techniques developed by A.Len for designing a kindergarten under budget constraints: the mosaic of irregular windows and working with color.