Vladislav Platonov
information:
Buildings and Projects:
Buildings and Projects Shown: 3
Archi.ru Texts: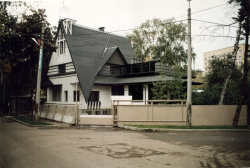 29.08.2011
This house in Moscow's "artist village" named "Sokol", with its unusual-looking roof, was built a few years ago by Vladislav Platonov ("Carlson & Co" development and construction company).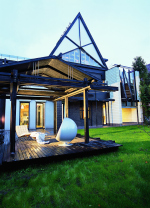 28.06.2011
The architect Vladislav Platonov (ACB "Carlson and K") built a black-and-white house in the famous ''Sokol" village of artists. Gifted with a memorable silhouette and bright appearance, the mansion, which the author calls the "Yin Yang", is creatively developing traditions of the development of this unique for a megapolis area.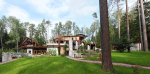 10.02.2011
Vladislav Platonov (ASB "Carlson & Co") has completed a very unusual cottage in Snegiri housing development nearby Moscow. Its composition is designed entirely according to the site landscape.