Anton Barklyanski
information:
Archi.ru Texts: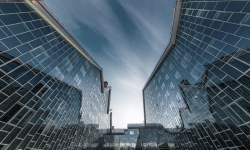 16.10.2018
The ASTRA housing complex designed by SYNCHROTECTURE in the very center of the city of Perm is a rather famous one – it was showcased at several architectural festivals. The architects were able to find common ground with the city people, the surrounding nature, and the historical part of the city, at the same time bringing back to life two monuments of architecture of the XIX century.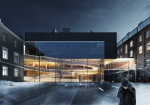 15.08.2018
Agence d'Architecture Anthony Bechu & Associés and SYNCHROTECTURE headed by Anton Barklyansky developed a reconstruction project for the Alexander Dumas French Lyceum in the Milyutinsky Alley. The authors' main idea is all about connecting nations and epochs.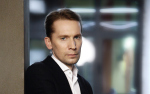 06.06.2018
The leader of "Synchrotecture" speaks about the main architectural trends of the future, explains what the name of his company means to him, and why he does not like the term "architectural firm".