Vladimir Labutin
information:
Buildings and Projects:
Buildings and Projects Shown: 1
Archi.ru Texts: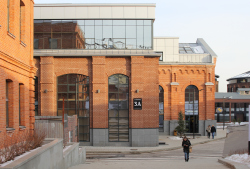 08.04.2016
In this article, we give a detailed coverage of what was done in Moscow's new creative cluster "Arma" – and how.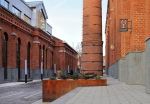 08.04.2016
What has been improved in the "Arma" site and around it – and how.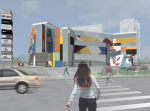 27.12.2012
A colorful collage, as if glued together out of newspaper and magazine clippings, against the background of monotonous housing of the small town of Moskovsky situated in Moscow area... this is how the competitive project of shopping mall by "Sergey Kselev and Partners" looks like.