GrandProektCity
information:
address:
117335, Moscow, Vavilova str., 97; E-mail: pks@list.ru
About Firm:
Founded in 2008 by Karen Saprichyan.
From 1999 to 2008 studio worked under the name "Project KS".
Buildings and Projects:
Buildings and Projects Shown: 4
Archi.ru Texts: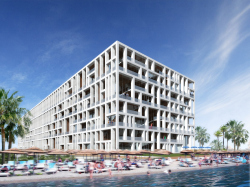 08.06.2017
The house that Karen Saprichyan designed at the man-made island in Dubai boasts all the features of a luxury resort, at the same time remaining quite an urban one, retaining its elegance, and demonstrating the author's response to the context, both cultural and seaside type.

02.12.2016
The proposal by Karen Saprichyan for Archchel 2020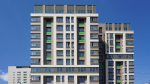 20.07.2016
The strip of land between the "Ship" House next to the Tulskaya metro station and the Shukhovskaya Tower got a new building of a compact floor plan, with sophisticated façades and bright colorful accents; a project by Alexander Asadov and Karen Saprichyan.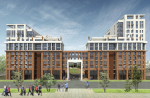 02.03.2016
In the downtown area of the city of Kaluga, Alexander Asadov and Karen Saprichyan designed a residential complex that combines a whole number of archetypes of modern architecture and gracefully interacts with its historical environment.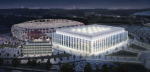 18.12.2015
The state-of-the-art multifunctional gym was designed for the World Championship 2018 and "Spartak" football team. Keeping in mind just who Spartacus was, the architects endowed the gym's glass facade with a resemblance to an antique temple, almost the Parthenon.