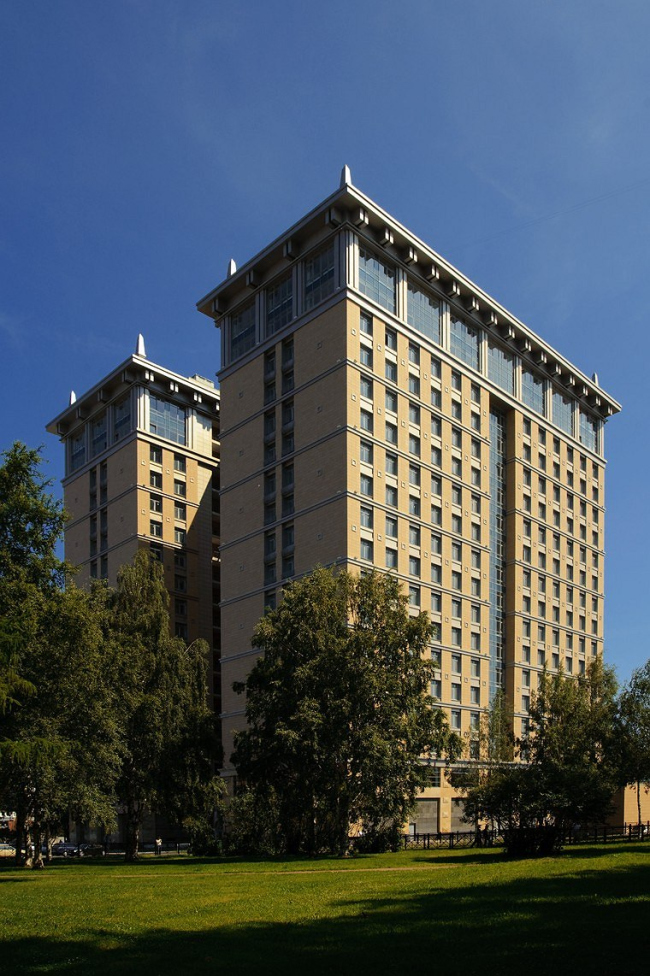 Residential complex "Finansist"
information:
status

building

date

2005 —2007 / 2007 — 2009

place

Russia, St. Petersburg
Residential complex "Finansist". 27th line of Vasilevsky Ostrov. Total area of the 242-apartment building is 33,18 thousand sq m. Client: OOO "Kondratievsky", the general contractor: OOO "Nevsky Kaskad"; Architectural bureau "Gerasimov and partners"

function

Residential /

Residential complex

Total Area

38 048,75 ì2

Residential Area

20 466,6 ì2

number of storeys

18


Design Team
Group of authors leader: Gerasimov Evgeni Lvovich. Chief project architect – Hivrich Viktor Florianovich. Architects: Golovko Oksana Viktorovna, Appolonova Elena Petrovna, Oskolkova Tatyana Borisovna, Shumskaya Galina Nikolaevna. The chief constructor: Reznichenko Margarita Jakovlevna. Constructors: Alekseeva Nina Valentinovna, Grigorev Dmitri Olegovich, Belova Tatyana Vjacheslavovna, Antonov Vladislav Jurevich, Shestakov Pavel Gennadevich. Engineering: Minkov Jury Aleksandrovich, Anpilov Aleksandr Sergeevich (OOO «MGP»), Svirski Arkadi Davidovich, Chepik Aleksei Aleksandrovich (OOO «Proektservis»)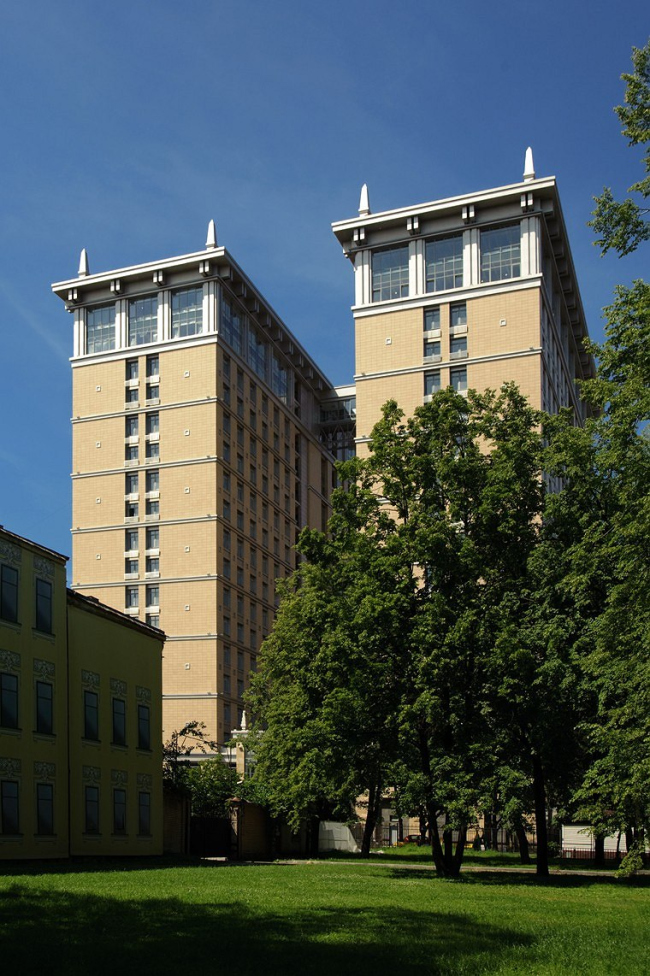 Archi.ru about this project:
01.10.2009
Anna Martovitskaya. "The harmonies austere" in a new version
Throughout the last year the name of the residential complex "Finansist" was appearing on front pages of St. Petersburg newspapers. The conflict was up because of the height of the new building, designed by "Yevgeny Gerasimov and Partners" studio for the 27th line of Vasilevsky Island. Defenders of the canonical panoramas of St. Petersburg demanded for reduction of the residential towers height, but legality of the three-dimensional solution had all the required approvals. "Finansist" is not only a remarkable piece of new architecture of St. Petersburg, but also is an interesting legal precedent, shedding a new light on the relationships between developers and the city on the Neva monument preservation agencies.
Residential complex Finansist designed by Yevgeny Gerasimov and Partners" studio is constructed on the cross of the Bolshoi avenue - the main traffic artery of Vasilevsky Island - and 27th Line. Among the numerous neighboring crosses of the island, t
... more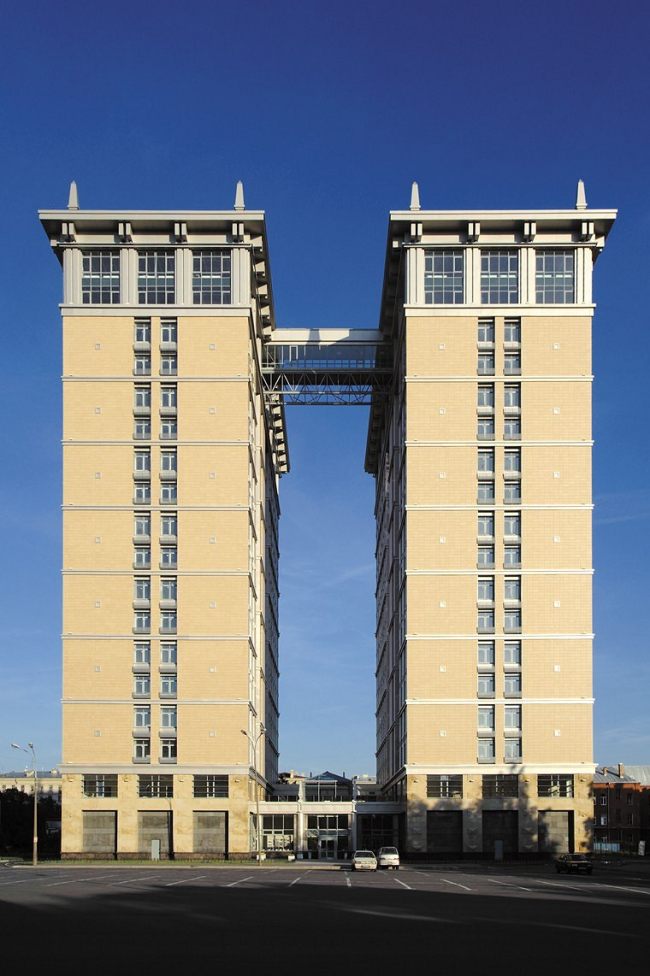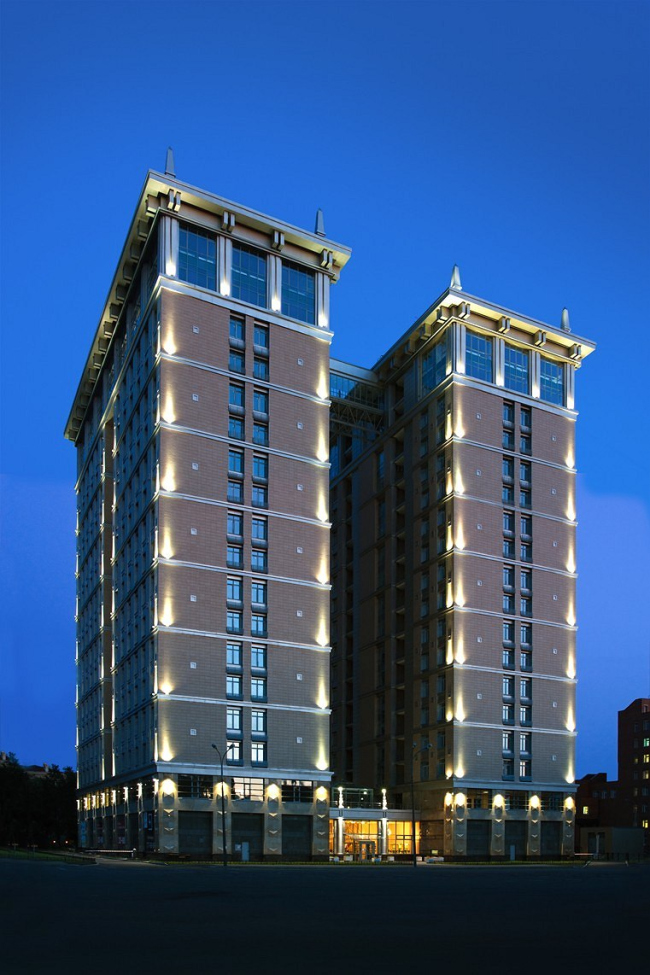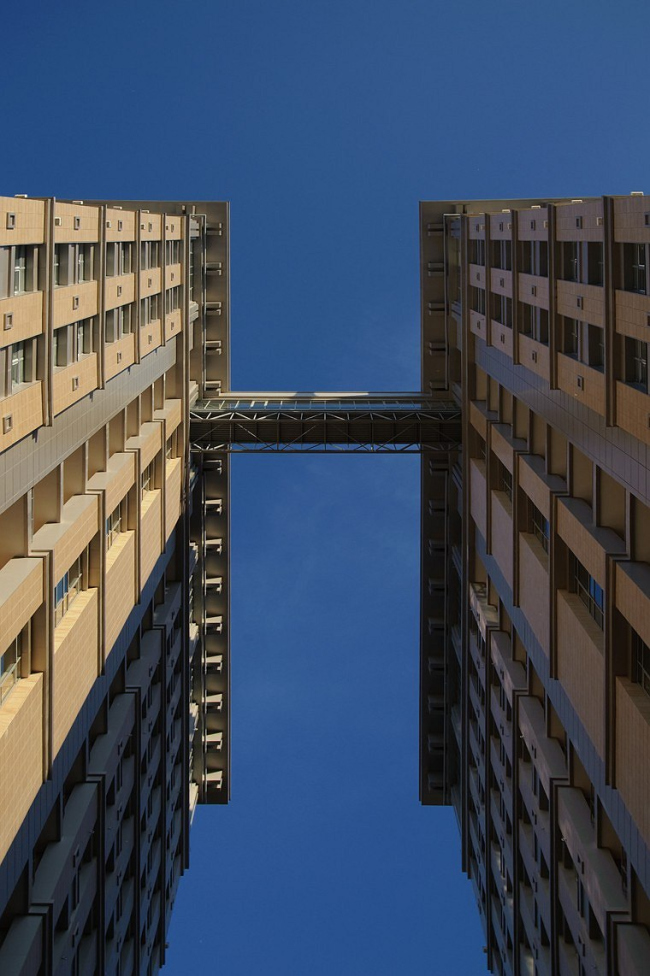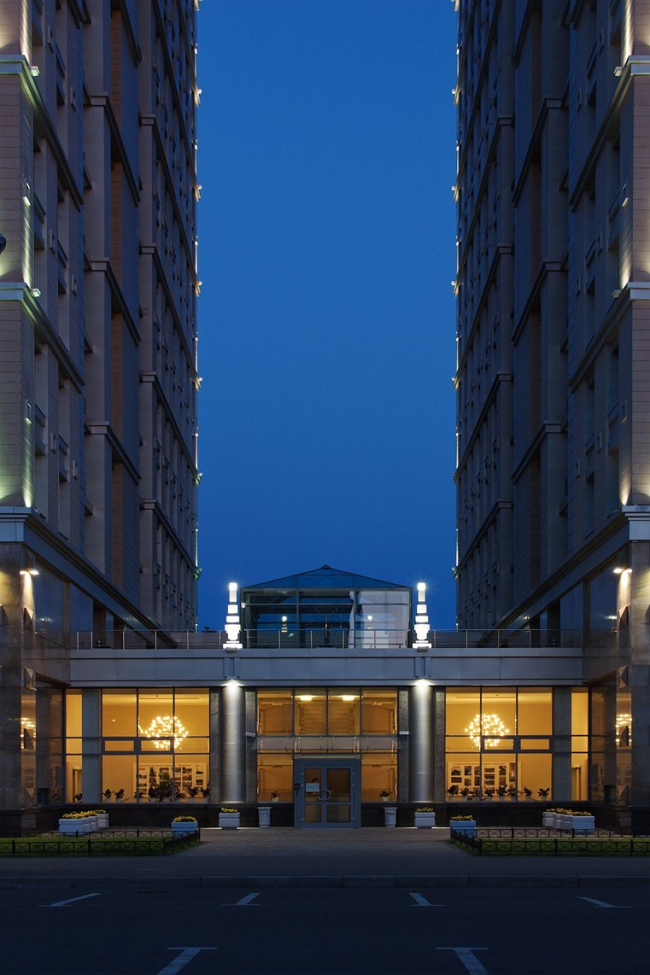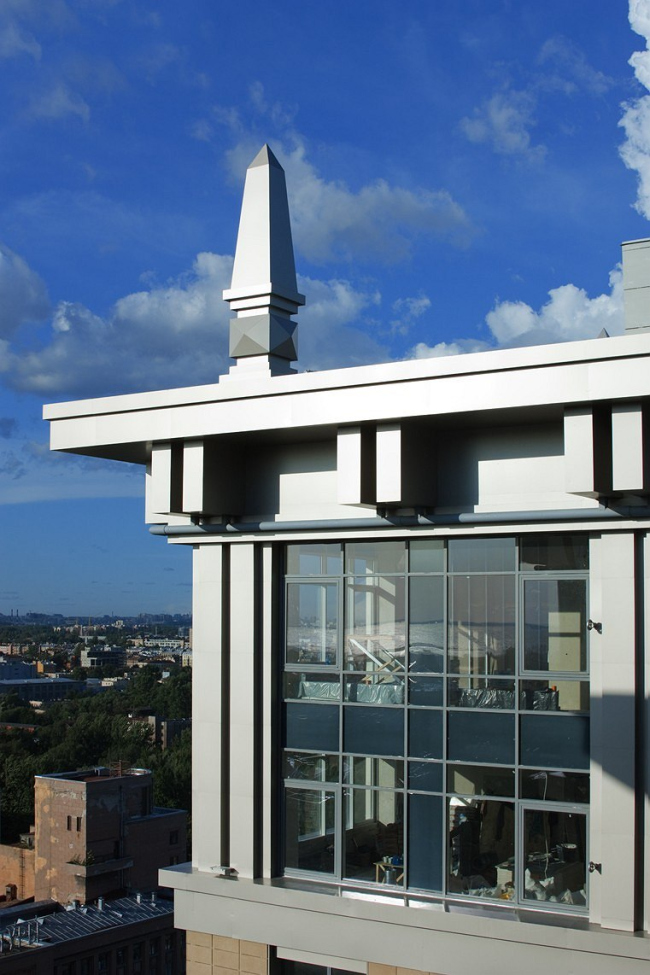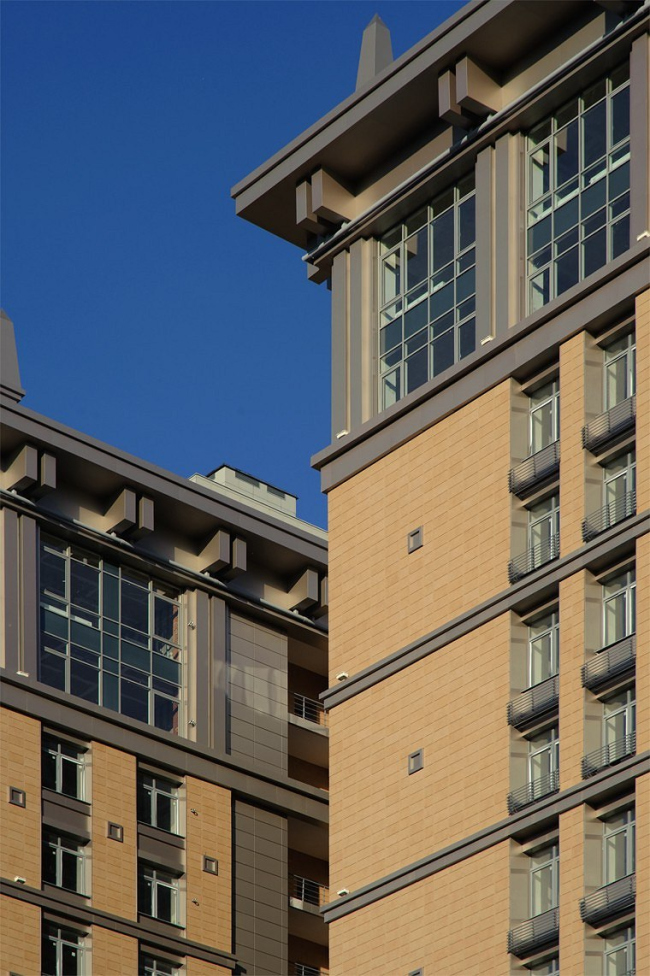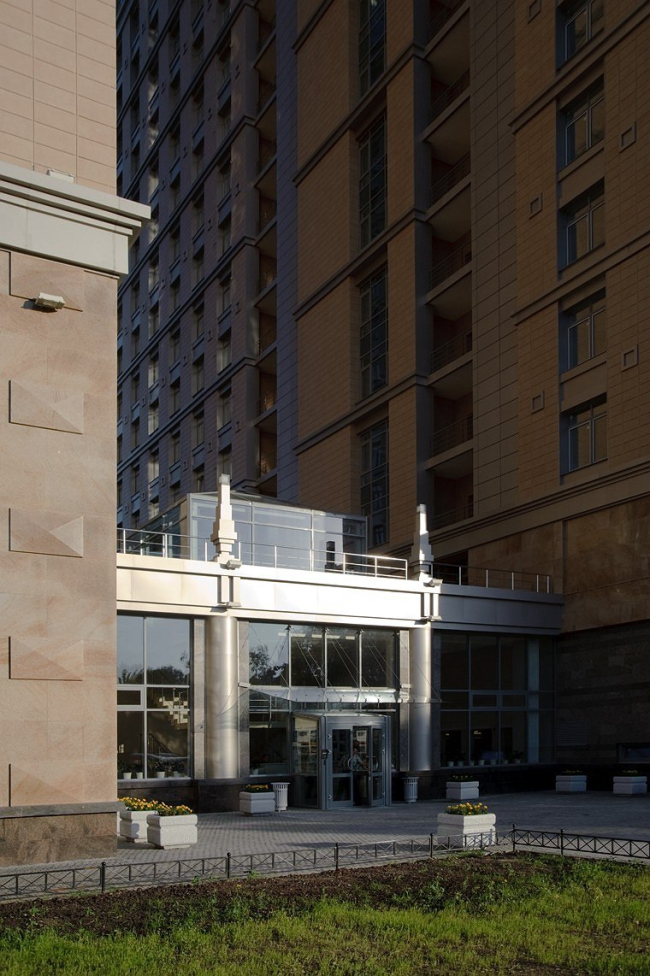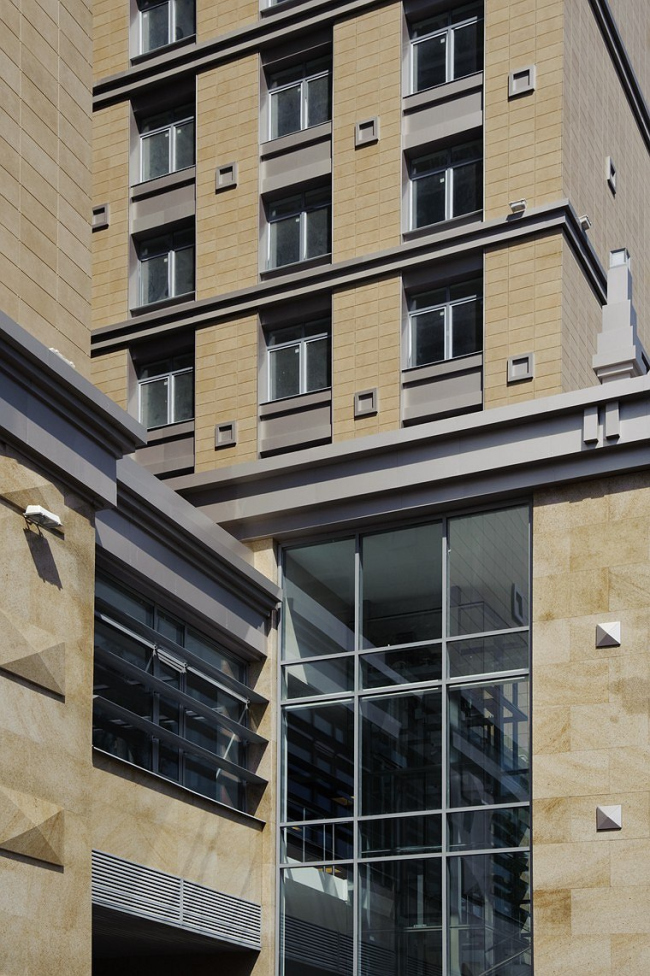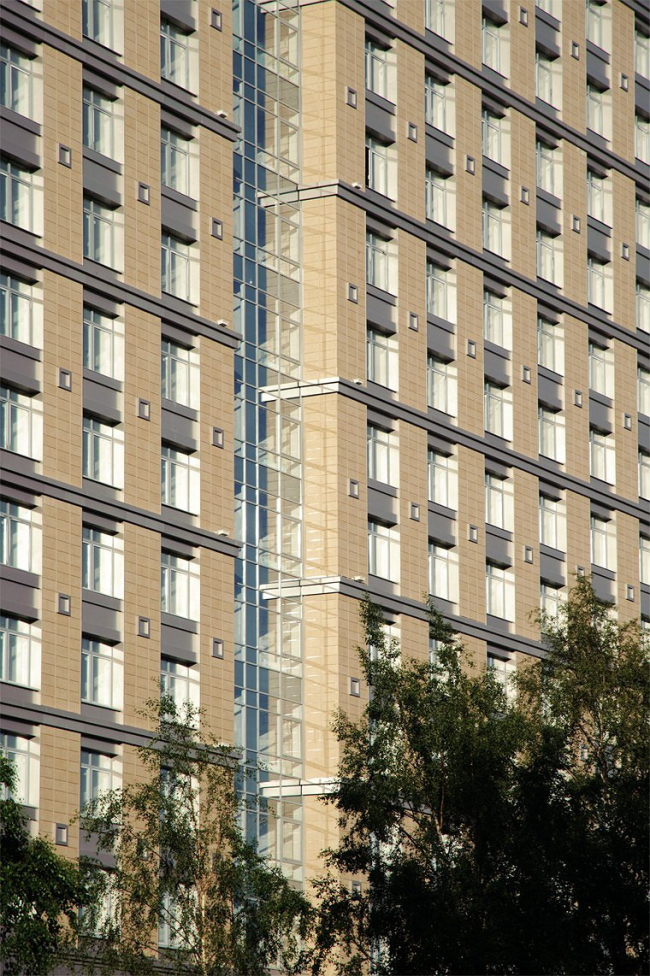 Evgeny Gerasimov,
Other Buildings:
Partner Architects of Archi.ru:
A Project from the Catalogue
Buildings and Projects: New Additions